Vital Vegas Podcast, Ep. 138: Las Vegas is Gutted
It's time for another disappointing installment of the podcast once called "unlistenable" by that one guy in an iTunes review.
The show kicks off with the biggest news in Las Vegas at the moment, a stunning turn of events nobody predicted: "Vital Vegas Named Among Best Casino Podcasts by the Augusta Free Press."
Oh, and also Adele called off her residency.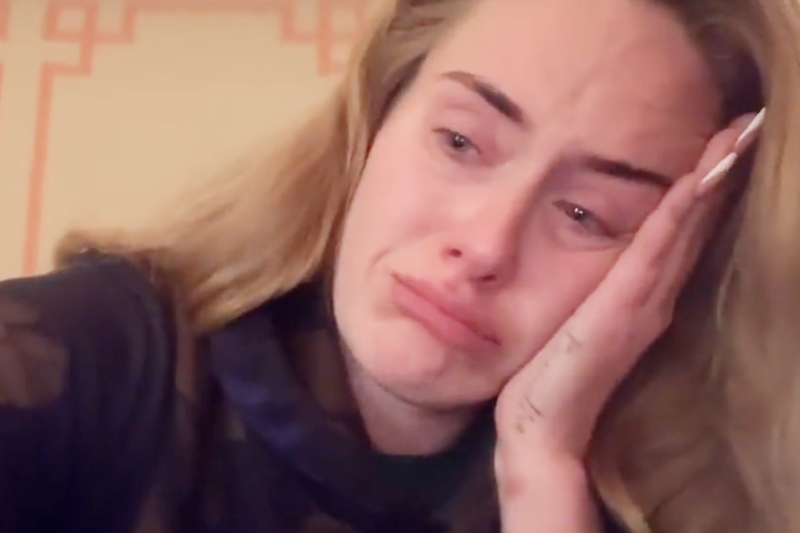 It's true. Adele announcement the postponement of her shows at Caesars Palace and the Internet erupted in rumors and speculation, most of it ours.
If you're not all that into podcasts, you can hear more of our scoop in the Daily Mail or The Mirror or the Daily Mail or The Telegraph or the Daily Mail or the New York Post or The Sun.
While Adele has chewed up most of the Las Vegas bandwidth, there's always more room for Vegas news and WTF.
We've got all the inside scoop you can comfortably fit into your melon, including scoop about Ghostbar's return to Palms, drama at the Hunger Games attraction, the "Wild Things: Siegfried & Roy" podcast, the Fremont Street Experience episode of "Undercover Boss," an expansion for Oscar's Steakhouse at Plaza, Blue Man Group troubles and a new resort fee at Virgin Las Vegas.

Plus, there's a metric hell-ton of perfunctory news, including stories about M Life's rebrand to MGM Rewards, Downtown Grand's rooms going smoke-free, Martha Stewart's new restaurant at Paris, Peter Luger Steak House coming to Caesars Palace, an upcoming rebrand for Parasol Down at Wynn, the Grammys moving to Las Vegas, Tao Beach Dayclub and Light nightclub reopening and the potential of a Russian nuclear strike against Nevada.
You know, the usual.
It's a lot, but let's admit it, Las Vegas is a lot.
Listen in for all the Las Vegas news you won't hear anywhere else because the government doesn't want you to know Soylent Green is made of people. Or something.