Vital Vegas Podcast, Ep. 100: Oscar Goodman, Piff and More
It's the 100th episode of the trainwreck we call the Vital Vegas Podcast. What could possibly go wrong?
In this final episode of the first season of the podcast, we review one of the best comedy-magic shows in Las Vegas, Piff the Magic Dragon at Flamingo.
Piff the Magic Dragon is performed by inspired comedian and "America's Got Talent" alum John van der Put. The show features his Chihuahua, Mr. Piffles, and exuberant partner-in-hijinks, Jade Simone.
Piff's show is a non-stop cavalcade of clever illusions and masterful audience interaction, all wrapped up in a family-friendly package, a Las Vegas must-see if you like comedy, magic or an irresistible mash-up of both.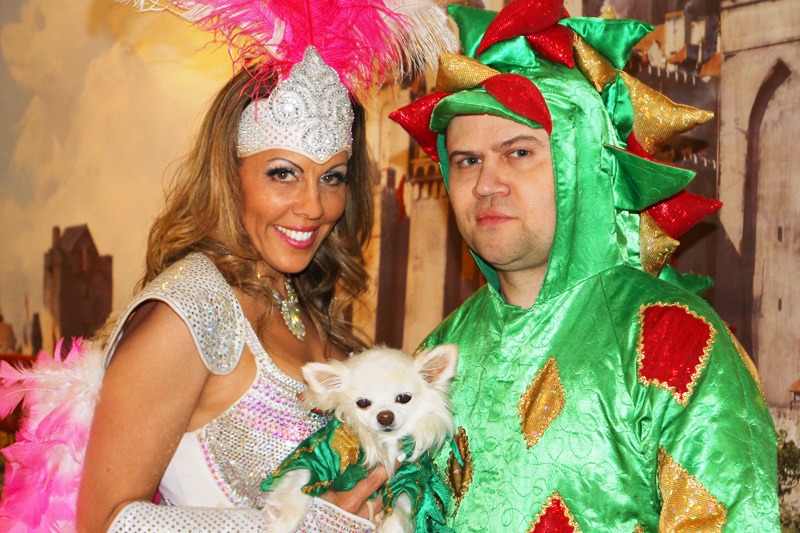 To make our 100th episode truly memorable, we badgered former Las Vegas Mayor Oscar Goodman into an in-depth interview just in time for his 80th birthday.
Oscar Goodman was the mayor of Las Vegas for 12 years, and prior to that was a mob lawyer, defending some of the most infamous organized crime figures in the history of Las Vegas.
Fun fact from the interview: Goodman says mobster Frank "Lefty" Rosenthal always referred to himself in the third person. Here's more about Lefty!
During his time of mayor, Oscar Goodman not only raised awareness about Las Vegas as a tourist destination, he also raised eyebrows with his sometimes controversial positions on issues like graffiti (he facetiously suggested offenders have their thumbs cut off), prostitution (he wanted it legalized) and drugs (ditto).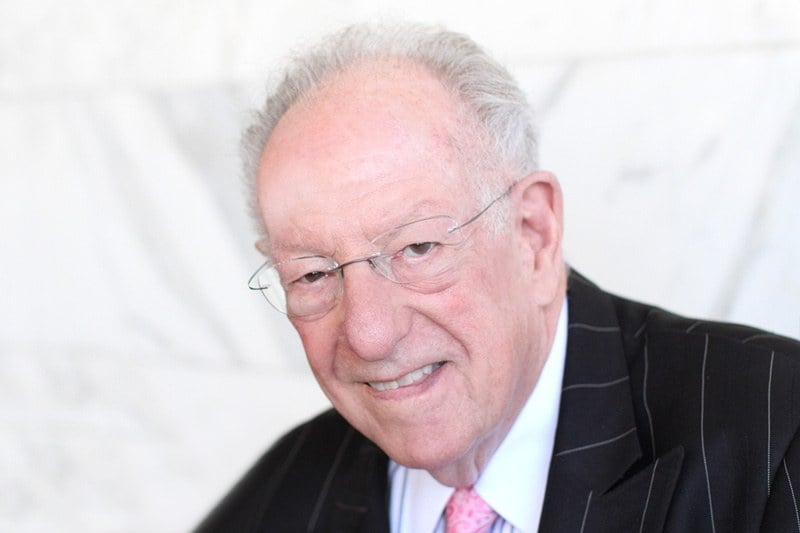 Fun fact: Oscar Goodman was among the most famous residents of a Las Vegas neighborhood called the Scotch 80s. It's actually Scotch Eighty, but Las Vegas locals call it "Scotch 80s." How did Scotch 80s in Las Vegas get its name? The "80s" comes from the area being 80 acres. The area's first developer (who was also the city's first mayor), Peter Buol, used funds from Scottish investors. Scotch 80s was the first master planned community in Las Vegas.
On the episode, we also dive headlong into a controversy swirling around comedian Doug Stanhope.
Stanhope shared a letter from Caesars Entertainment saying he's banned from all their casinos, asserting he was "trespassed" because he posted negative reviews on TripAdvisor and Yelp. There's always more to the story, and we call bull!
We also serve up your recommended allowance of exclusive Las Vegas scoop, so take a listen and see what all the meh's about!