Virgin Las Vegas Shares Sexy Pool Complex Pics
Virgin Las Vegas is still a few months away, but that doesn't mean we can't dip our toes in the new resort's pool.
Virgin released a slew of pupil-pleasing pool renderings, so let's dive in.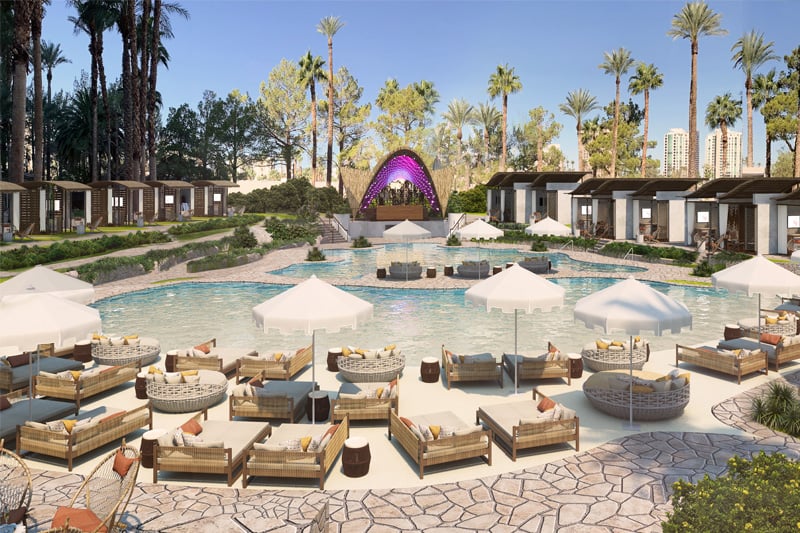 Virgin opens Jan. 15, 2021, and the casino has already done a great job of whetting our appetite for sun, fun and liver damage.
The Virgin pool complex will cover five acres, and it's described as a "modern desert oasis."
It's a little bit traditional resort pool, a little bit dayclub and a little bit event lawn.
It's also a little bit classy.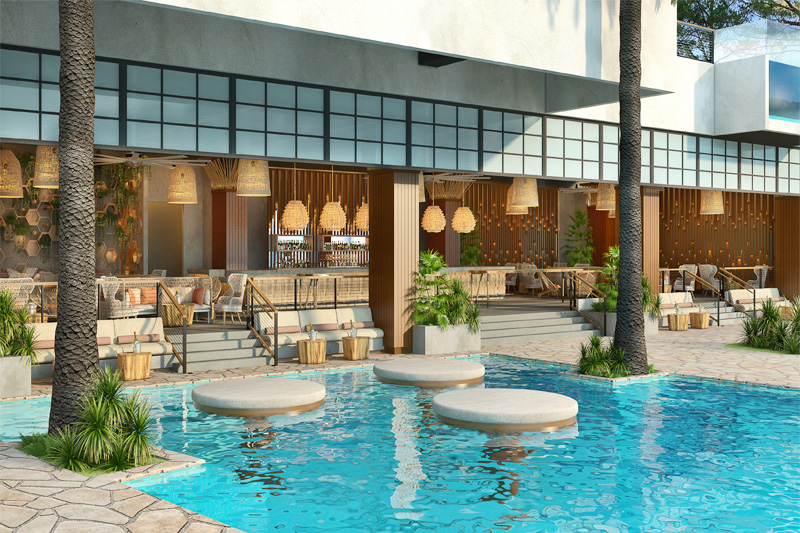 It's probably on-brand for the Virgin renderings to be a tease. The pool won't open until March 2021.
There's a definite Mediterranean flair to Virgin's planned pool area, and it will provide access to a number of new offerings at Virgin, including Olives restaurant, Casa Calavera and Kassi Beach Club.
There's also Money, Baby, a sports-entertainment venue which will overlook the pool.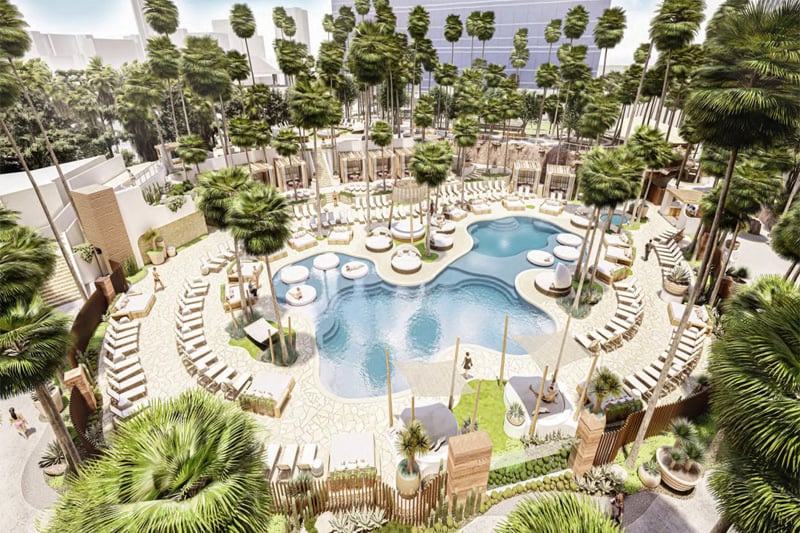 A two-story Mykonos-themed dayclub will feature an open-air entertainment stage, offering elements of a music festival with the flexibility to present a variety of DJs. This would be even more impressive if we knew who Mykonos is.
Additional bars and a poolside restaurant will open in April 2021.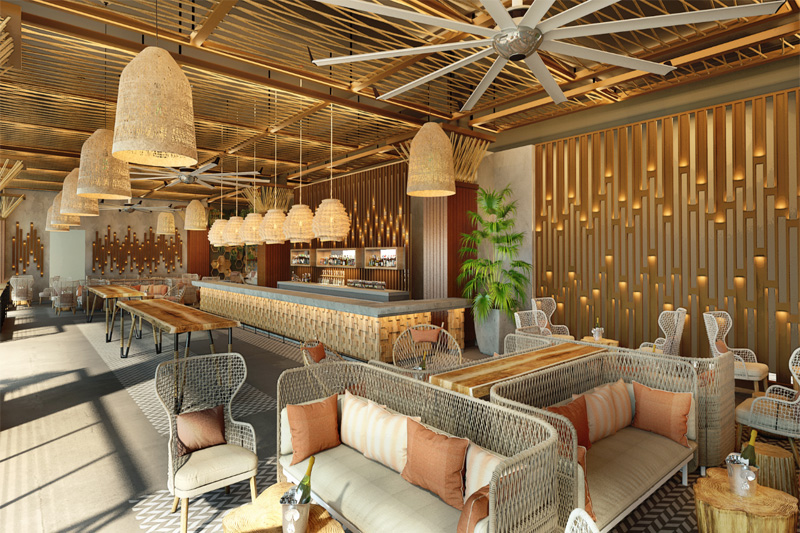 The event lawn will host concerts and private events, and will be a "space for guests to engage in resort activations."
If the hotel's former pool party, Rehab, was known for anything, it was the "resort activations," if you get our drift.
Personally, we haven't experienced an activiation in quite some time, resort or otherwise.
You might say we're a virgin all over again!
We hear Virgin still has lots of surprises in store, so we'll keep a close eye on the progress of this new off-Strip offering.