Venetian, Palazzo and Sands Expo Sold for $6.25 Billion
Las Vegas Sands Corp. has sold Venetian, Palazzo and Sands Expo and Convention Center for $6.25 billion.
The buyers are Apollo Global Management and Vici Properties.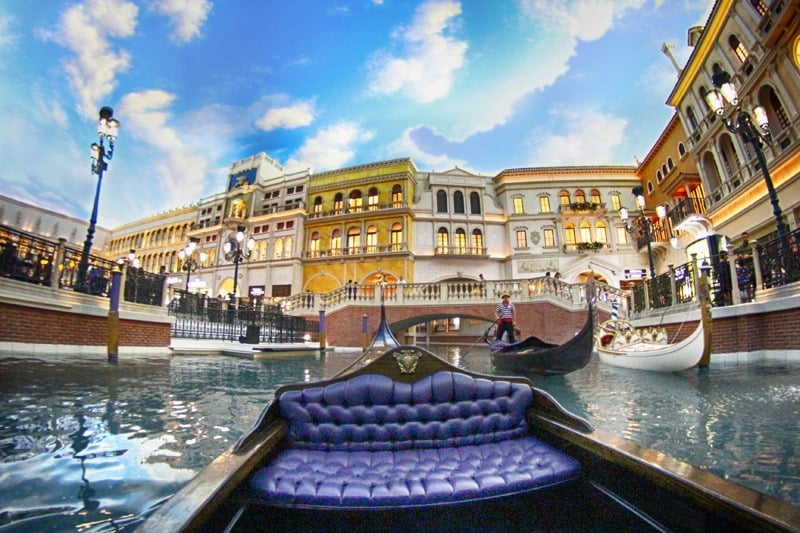 The sale follows the recent death of casino mogul Sheldon Adelson.
With this sale, Las Vegas Sands is effectively out of the casino business in Las Vegas.
In layperson's terms: "Just wow." Or possibly, "Just wow, bro." Take your pick.
Las Vegas Sands will now turn its attention to Asia, where the company derives most of its revenue.
Venetian and Palazzo will keep their names.
Rumors about a Venetian sale have been swirling since Oct. 2020, including those related to who the potential buyer could be. We should know, we swirled a good number of them.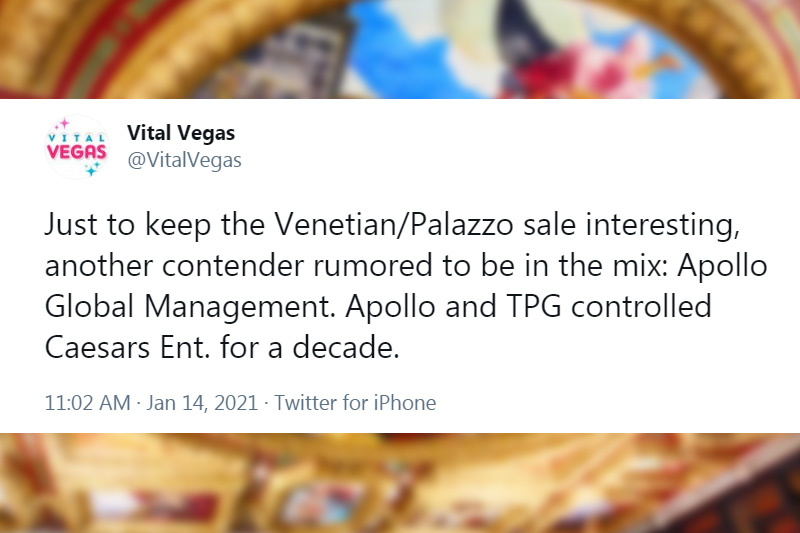 The ultimate winner of quest to acquire Venetian and Palazzo went to Apollo and Vici, and this was no "everything must go" sale. The price tag was $6.5 billion, or 13x pre-pandemic EBITDA (Earnings Before Interest, Taxes, Depreciation and Amortization), which industry experts agree was a strong vote of confidence about a Las Vegas rebound, especially in the area of conventions.
In the deal, Vici gets the resort for $4 billion. Apollo gets the operations of the Venetian for $2.25 billion.
This kind of deal has become common in Las Vegas, and is not unlike the joint venture between MGM Growth Properties and Blackstone. MGM Grand, Mandalay Bay and others have a similar ownership/management arrangement.
Apollo will pay $250 million a year in rent to Vici.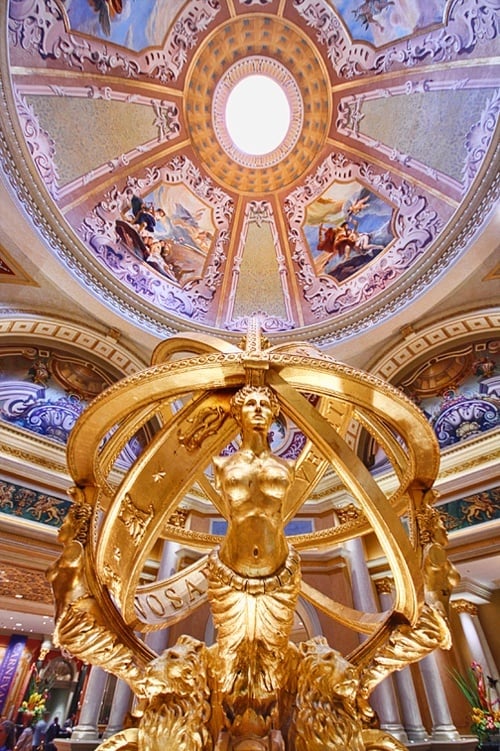 Apollo and Vici are familiar entities to Vegas watchers.
Private equity firms Apollo and TPG Capital owned Caesars Entertainment for a decade. Let's just say it wasn't all smooth sailing.
Among the highlights: Creditors claimed Apollo and TPG stripped Caesars of billions of dollars of assets prior to the casino company filing for Chapter 11 in January 2015. Read more about the glorious drama.
Vici Properties is a real estate investment trust, a spin-off of Caesars Entertainment. At last count, Vici owns 28 casinos. Those casinos include Caesars Palace and Harrah's, as well as many other much less interesting casinos because, well, they aren't in Las Vegas.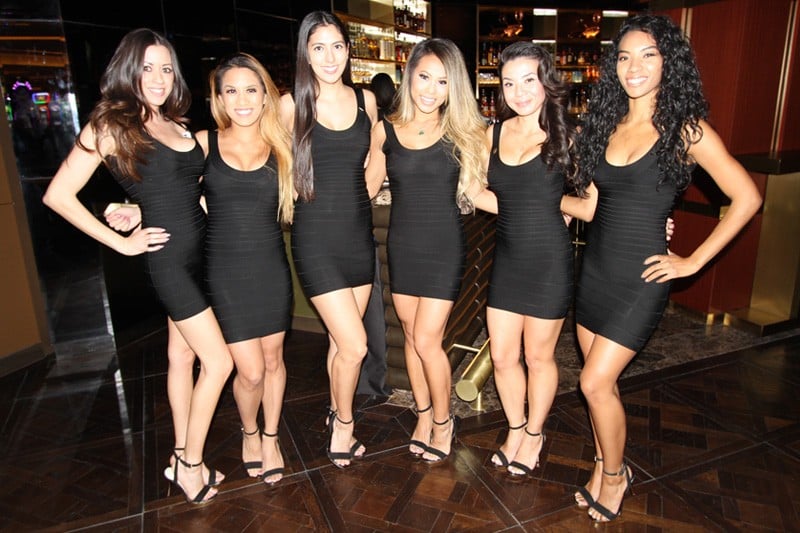 All the confounding financial aspects aside, the real question is: How will this affect your next visit to Venetian and Palazzo?
The answer: It probably won't.
We could've just said that earlier, but this story would only be two paragraphs long and you'd just end up getting into trouble with all that additional free time. You're welcome.
The focus for Apollo and Vici will be conventions, as was the case with Las Vegas Sands.
While convention business took a massive hit during the pandemic, Apollo and Vici are positioned to take advantage of what's expected to be a convention boom in the months to come. Las Vegas Sands was less optimistic about how quickly conventions will return, but a lot of hopes are resting upon midweek business coming back stronger than ever as the pandemic recedes.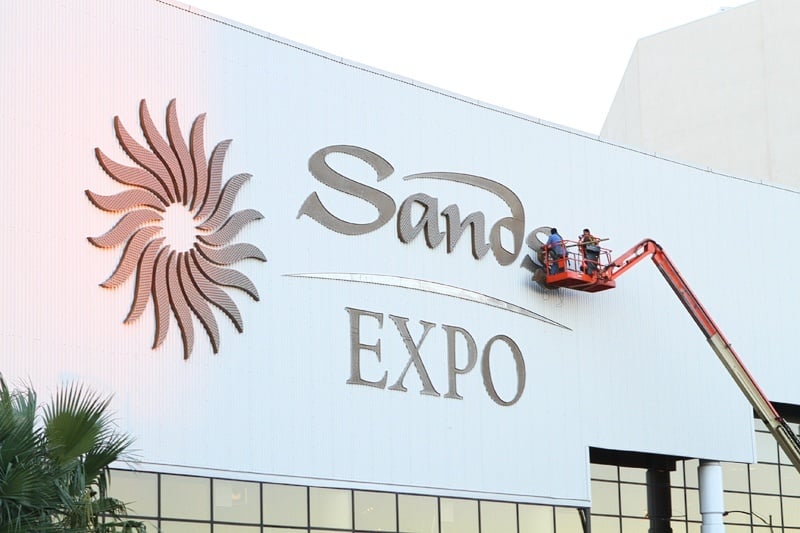 It's surreal to think about the Las Vegas Strip without Sheldon Adelson and Las Vegas Sands.
The Las Vegas Sands headquarters is expected to stay in Las Vegas, but Venetian and Palazzo being sold is a symbolic end of an era.
Venetian and Palazzo are two of our favorite Las Vegas casinos, for their sheer beauty, variety of restaurants and bars, as well as their outstanding service levels.
Here's hoping Apollo and Vici will continue to keep Venetian and Palazzo the extraordinary destinations they are.
First item of business. Fix this wrap! Long story.

While the sale of Venetian and Palazzo made headlines, it's worth noting the Las Vegas Review-Journal, owned by Sheldon Adelson's News + Media Capital Group, seems likely to change hands soon as well.
Whoever said "May you live in interesting times" wasn't kidding.