Venetian Installs Crane for Pool Renovation
A massive crane has been installed at the Venetian resort, and we've got the skinny on what's up.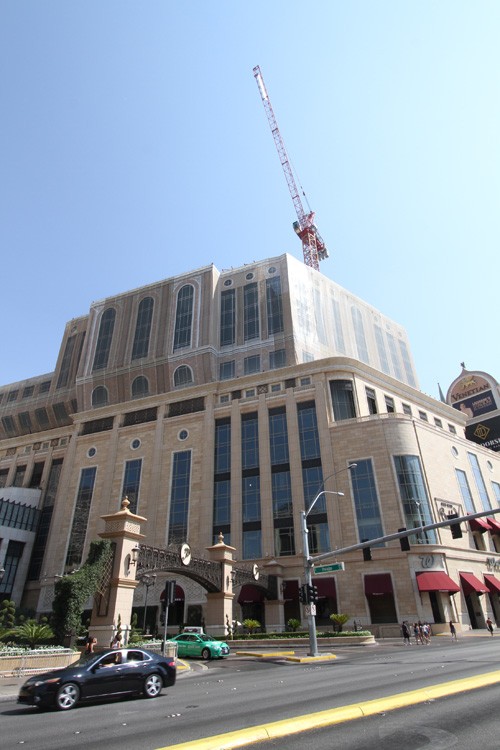 The crane will be used for the Venetian's upcoming pool renovation.
Work on the pool deck will begin in September 2018, according to the Venetian.

From what we understand, Venetian guests will be able to use Palazzo's pool during the overhaul.
When we saw the crane going up, we thought for a moment it might be a sign the Venetian would finish building its stalled St. Regis Residences tower.
That's the one with the million-dollar wrap most Vegas visitors don't even realize is a wrap.
You can see it in this photo of the crane.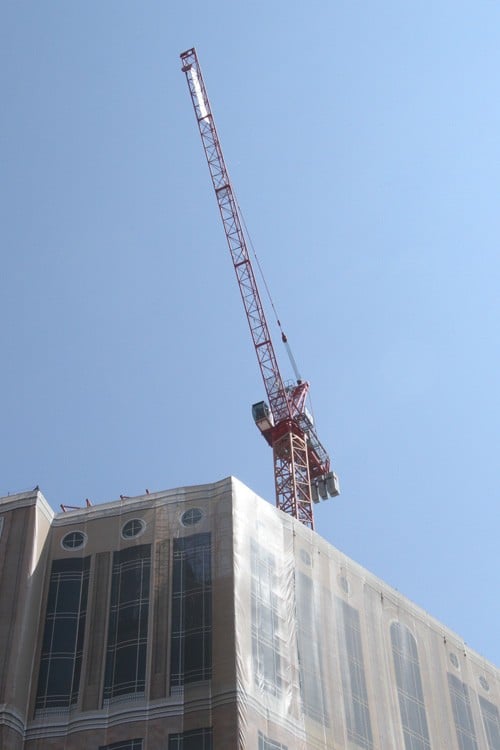 Read more about the St. Regis tower at Venetian.
No such luck, though.
While Las Vegas Sands CEO Sheldon Adelson has said the company will complete the St. Regis tower at some point, no timeline has been shared.
In the meantime, guests of Venetian will get a revamped pool complex with the help of a giant stuff lifter thingy.
Look, we're a blog, not a lattice sectionalized tower crane expert. Although, ask us about luffing jibs sometime. We're all over those.
Update: Make that "cranes."