"Twisted Vegas" Crashes and Burns, Closes at Westgate
To put it simply, "Twisted Vegas" at Westgate was one of the worst shows in the history of Las Vegas. That's quite a feat in a town that once hosted "Ja-Makin' Me Laugh" and "Duck Commander Musical."
This show's plug has mercifully been pulled, after 70 agonizing performances too many.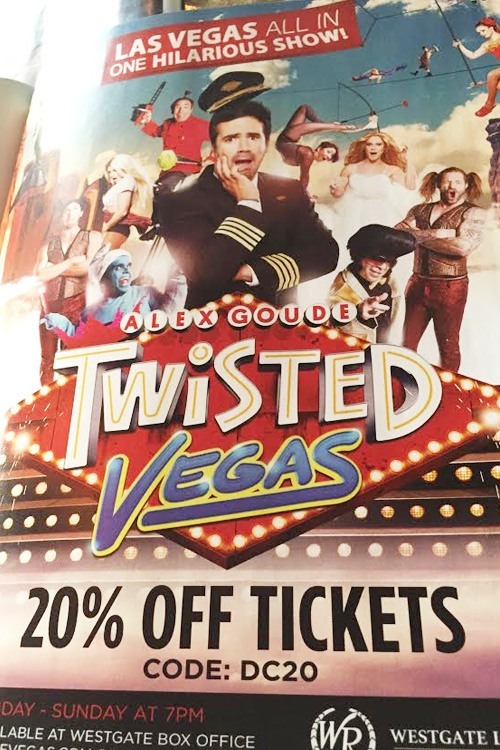 The show was the brainchild, and we use that term very loosely, of French TV personality Alex Goude. Goude was clearly out of his depth trying to launch a Las Vegas show.
Goude claims he was suffering from chest pains and exhaustion recently, although he doesn't directly attribute the show's closing to his ailments.
He has stated some of the show's investors "fell out," and that labor costs in the showroom were "completely crazy."
As is required whenever a show is shuttered in Las Vegas, Goude says he would like to bring "Twisted Vegas" back in the future. That's beyond a longshot, and Sin City knows a little something about longshots.

Despite the abomination that was "Twisted Vegas," Alex Goude apparently isn't giving up on his dream of putting on a Las Vegas show. Thankfully, he won't be appearing in his next effort. He's set to produce produce and direct "Xavier Mortimer's Magical Dream," presumably slated to open in early June at Planet Hollywood's Sin City Theater, unless somebody wises up in the meantime.
Expect that effort to last upwards of six weeks.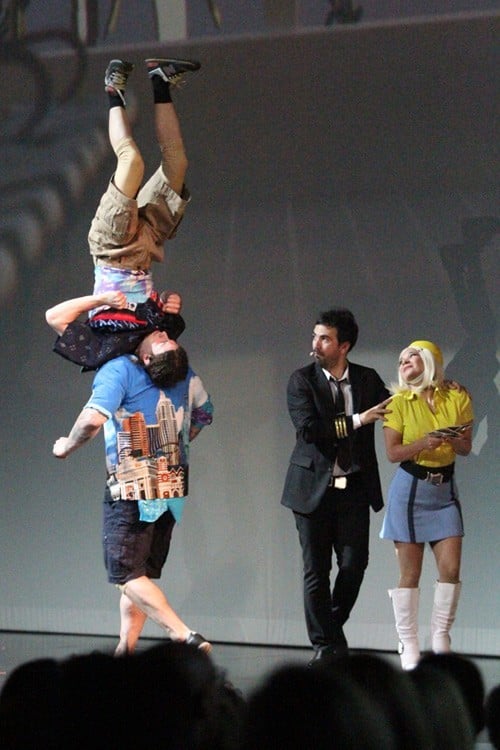 If you were lucky enough to have missed "Twisted Vegas" during its run, congratulations.
The concept was to lampoon Las Vegas, a worthy subject for humor, but the show was haphazardly slapped together and directionless. And those were its strong points.
The paper-thin premise of the show, whatever that might actually have been, ended up feeling like little more than a feeble rip-off of other, much better, variety shows (like "Absinthe" at Caesars and "V, The Variety Show" at Miracle Mile Shops) that have thrived for years in Las Vegas.
The variety acts in "Twisted Vegas" were repetitive (balancing or dangling, good times) and uninspired. The show had the vibe of an elementary school production, but without the talent or creativity.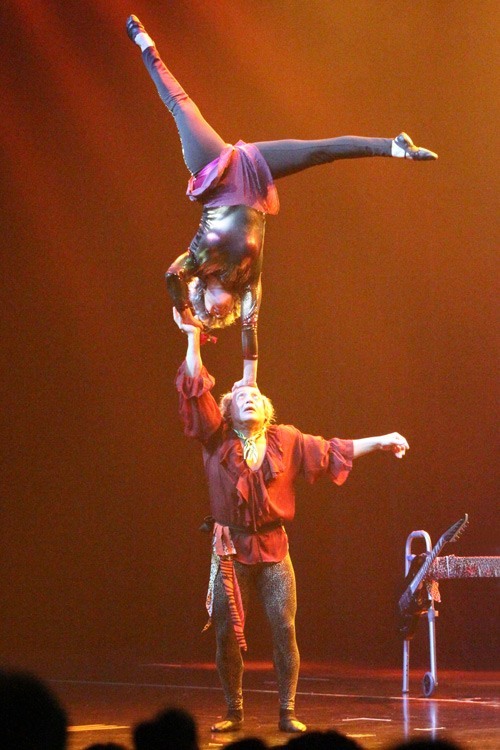 Alex Goude may be beloved in France, but onstage at Westgate, he was marble-mouthed and lacked the charisma required to carry a show, even though he was essentially introducing variety acts. The script was amateurish, if there was one.
Goude's investors were soaked, bigtime. "Twisted Vegas" is rumored to have cost millions to produce. The inflatable snail prop (a failed attempt at skewering Cirque) alone must've cost dozens of dollars to fabricate.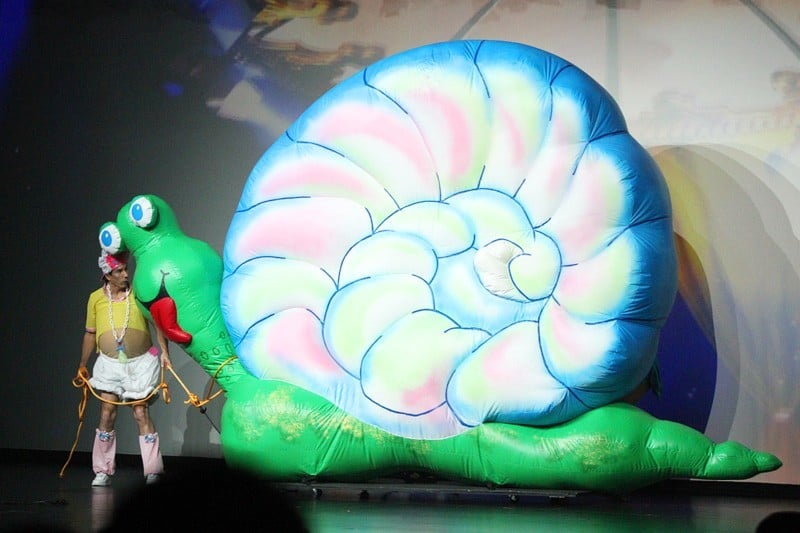 In a rare act of solidarity by Las Vegas journalists who tend to tip-toe around bad shows, "Twisted Vegas" was nearly universally panned. We didn't bother to write a review because we knew the show would close before the ink had time to dry. Or whatever the blog version of ink is. Do pixels dry?
Presumably, the French invented parody. After "Twisted Vegas," they can have it back.