Truck Dings Self-Driving Shuttle on First Day of Service
Murphy's Law is laughing its ass off right about now.
On its first official day of service downtown, an autonomous shuttle had a close encounter with a delivery truck and the incident went viral.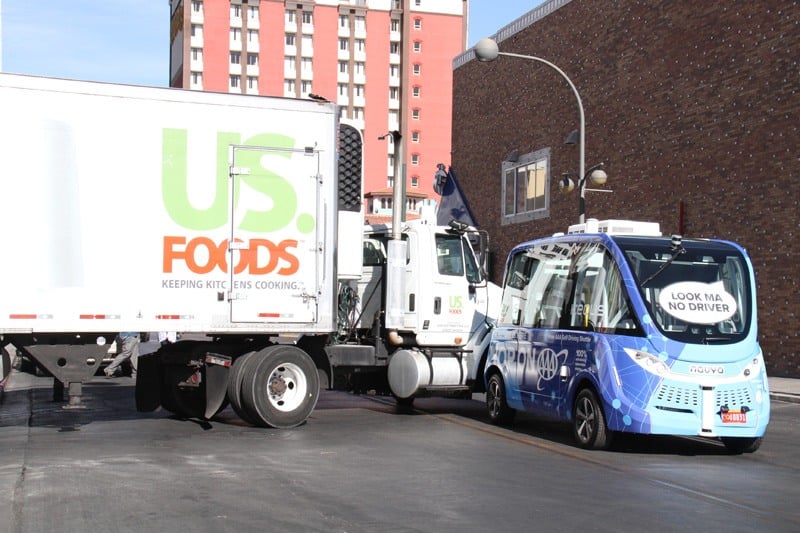 Within an hour of a news conference about the shuttle going into service in a 0.6-mile loop around downtown's Fremont East district, the shuttle was bumped by a truck illegally backing into an alley near La Comida restaurant.
The shuttle, as programmed, sensed the presence of the truck and stopped. The delivery truck driver, however, didn't sense the presence of the shuttle and continued backing up, so the truck's tire made contact with the shuttle.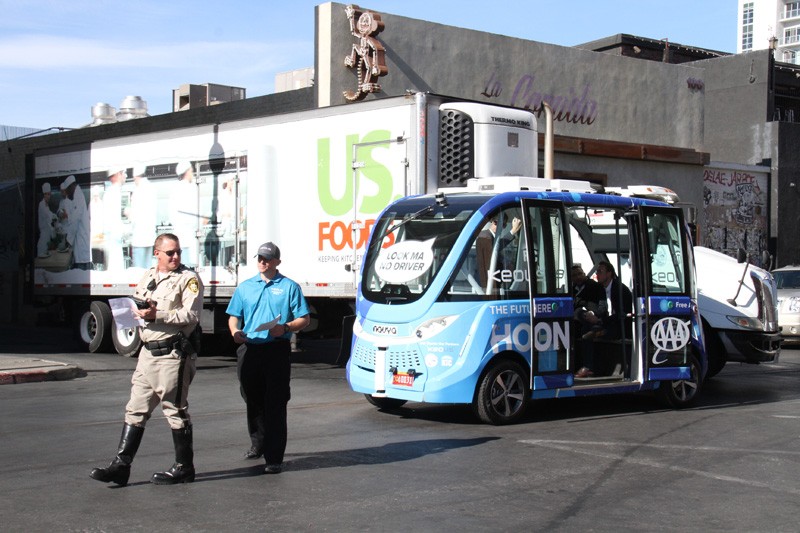 The story of the fender bender made international news with misleading headlines like "Driverless Shuttle Crashes Within First Hour on the Road."
Oh, Internet.
During the incident, there were no injuries (the shuttle only goes 10-15 miles per hour), the truck suffered zero damage and the self-driving shuttle had only a small dent on its front left side from being grazed.

Granted, a human driver might have reversed in time to avoid the accident, but we're striking this up to bad luck and awful timing as there were numerous news crews near the scene of the accident due to the earlier news conference.
Company reps say the self-driving shuttle has transported 275,000 passengers without incident.
The shuttle is expected to continue its one-year pilot program as planned. It's free and stops at three locations along Fremont East and a block south on Carson Avenue.