30 New Things in Downtown Las Vegas Since Your Last Visit
There's always something new happening in Las Vegas, and we try our best to keep up with the latest restaurants, bars and offbeat things to do and see.
Here, we've decided to focus on downtown, so let's dive into a metric ass-ton of what's new since your list Las Vegas visit.
1. Golden Gate Expansion
Downtown's oldest casino recently unveiled an expansion into the space formerly occupied by La Bayou. The space added about 100 slot machines to the casino, and features an entrance highlighted by a 24-foot-tall fountain of TVs.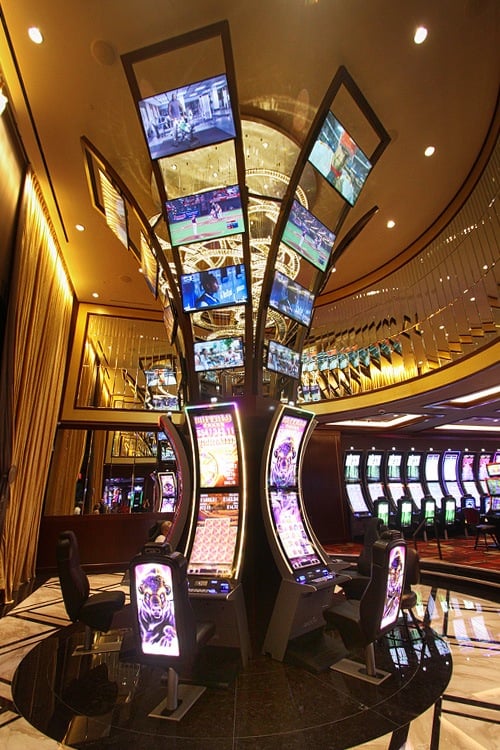 2. Corduroy Bar
Corduroy Bar opened on Fremont Street between Beauty Bar and The Griffin. It's a good drink and a good time. What else do you need from a Vegas bar?

3. White Castle on Fremont
White Castle got a lot of buzz when it opened on Fremont Street. It no longer serves liquor (liquor license trouble), but still fills a void for those experiencing the "drunchies." So, pretty much everyone partying on Fremont Street.

4. Las Vegas Lights Soccer
Yes, Las Vegas now has a pro soccer team, the Las Vegas Lights. The team was named by fans, and its logo was also crowd-sourced. The team starts play in downtown's Cashman Center in 2018.

5. Downtown Grand High Limit Room
Downtown Grand's high limit room has gone through several iterations, but we like it's current one the best. It's petite, but welcoming and visually appealing. Also new at Downtown Grand is an e-sports lounge in the former Commissary.

6. Sidebar Renovation
Just across the way from Downtown Grand is Triple George, one of our favorite restaurants in Las Vegas. Sidebar is attached to Triple George and recently got an overhaul. We hear Sidebar will be rebranded soon, so we'll have something for a future "new in downtown" list.

7. Waffelato at Downtown Container Park
This new treat spot specializes in "Hong Kong-style egg waffles," whatever those might be, and Italian gelato. We know exactly what that is.

8. Downtown Terrace Kitchen & Bar
Perch restaurant has a new name, Downtown Terrace Kitchen & Bar. Apparently, the eatery heard from another venue with the same name and decided to rebrand to avoid any legal hassles.

9. Movies at The Dome
Also at Downtown Container Park, there are now movies showing inside The Dome. The Dome shows family-friendly fare on an "ultra-HD" screen billed having 14 million pixels and "360-degree imagery." The Dome seats 25 and tickets run in the $15 range.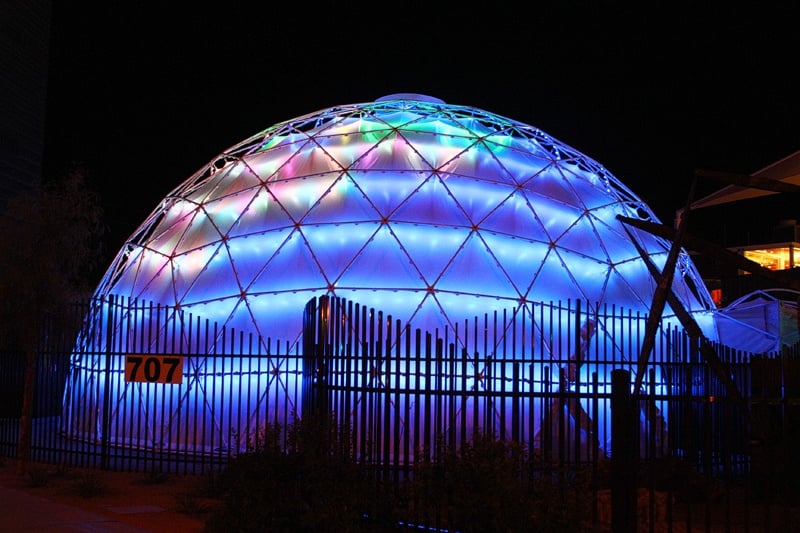 10. Ike's at El Cortez
El Cortez revamped its casino bar and now it's Ike's. The hope of Ike's is to grab some of these elusive millennials casinos have heard so much about. Surprisingly, we hear Ike's is actually drawing its intended audience, as they're already bar-hopping on Fremont East, anyway.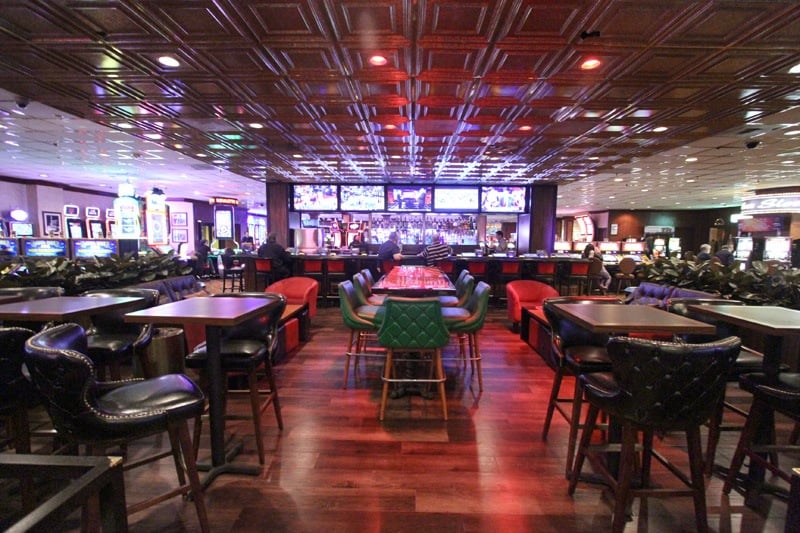 11. Chumlee's Candy on the Blvd. at Pawn Plaza
The popular goofball and fan favorite of "Pawn Stars," Chumlee, has opened a candy store at Pawn Plaza. There's a great selection of classic candy, and Chumlee makes frequent appearances at the store, so consider the bumped up prices the cost of rubbing elbows with reality TV royalty.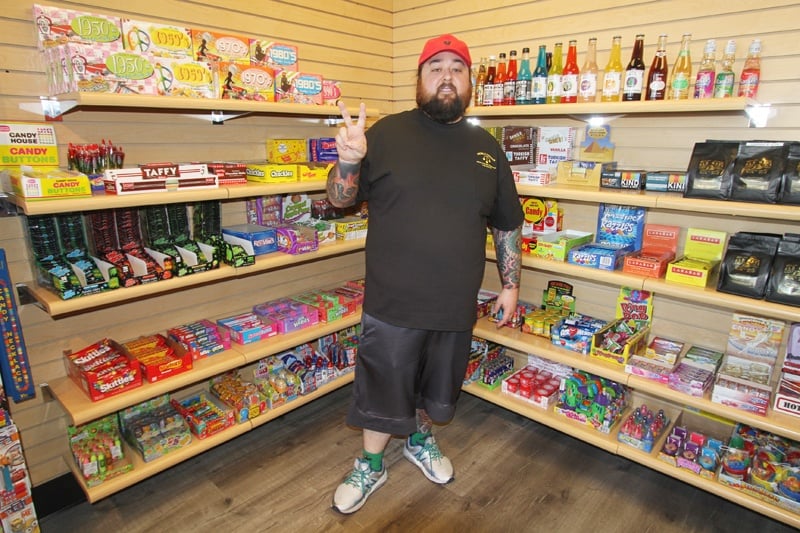 12. Carson Kitchen Expansion
A downtown favorite, Carson Kitchen, recently got a new bar when it expanded into a neighboring tattoo shop. Same great menu, with more seats and cocktails.

13. World's Largest Keno Board at The D
Yes, it's just a large video screen at The D, but it does show live keno games, so it probably qualifies as the "world's largest keno board."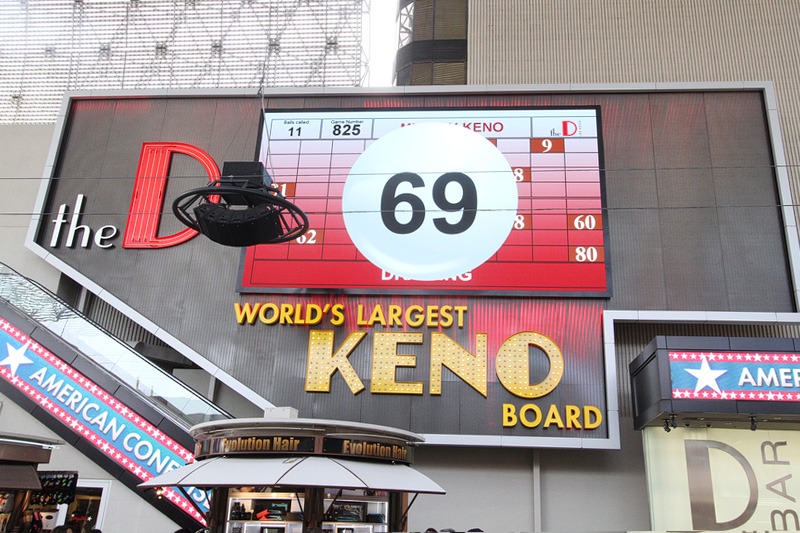 14. Fear the Walking Dead Survival Attraction
This new walk-through attraction was created in conjunction with "Fear the Walking Dead." It's (wait for it) immersive and features a motion ride.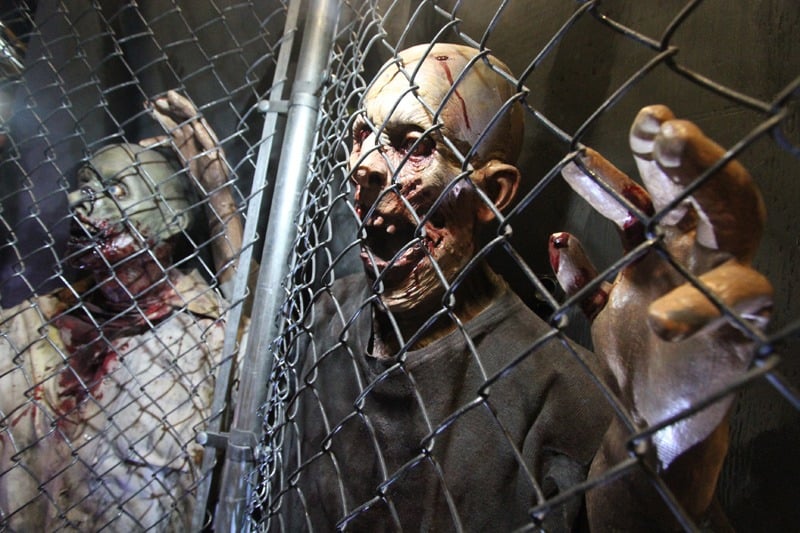 15. Life is Beautiful Murals
Life is Beautiful is an annual music festival in downtown Las Vegas, and the event brings with it some impressive murals. The mural below is on the Fremont Street Experience parking garage. The Plaza and El Cortez got murals, too.

16. 7th & Carson Restaurant
Glutton's out, 7th & Carson is in. The menu is divided into Oven, Land, Sea and Earth, so you're pretty much covered.

17. Flippin' Good Restaurant Renovation
Flippin' Good Burgers & Shakes is back after a major overhaul. The name of the place has been tweaked to Flippin' Good Chicken, Burgers, Beer, and the former fast food place is now a casual restaurant complete with servers.

18. Not Your Father's Root Beer Pint at Hennessey's
It's billed as the world's largest pint glass, and it sits atop Hennessey's tavern. For some time, the Hennessey's pint glass doubled as a billboard for Bass Pale Ale. It took a full year (no, really), but the pint glass now touts Not Your Father's Root Beer.

19. Downtown Loop Shuttle Service
The Downtown Loop moves riders between seven stops, at least three of which you'd actually want to visit: Bonneville Transit Center, The Arts District, Pawn Plaza, Fremont East, the Mob Museum, Fremont Street Experience and Las Vegas North Premium Outlets.

20. Las Vegas Club Demolition
This blog loves it some Las Vegas Club demolition. The gradual dismantling of the Las Vegas Club, as well as Mermaids and the Glitter Gulch strip club, has changed the downtown landscape, and there's more newness on the way as a new resort gets built. And, yes, a demolition is a "new thing." Like we were going to do a list with 29 things on it.

21. Axe Hole at Neonopolis
The business model is simple: Pay to throw sharp objects at targets. It's therapeutic, it's challenging and it's utterly addictive. Axe Hole is a fun diversion and your new eye patch will really up your mystique quotient.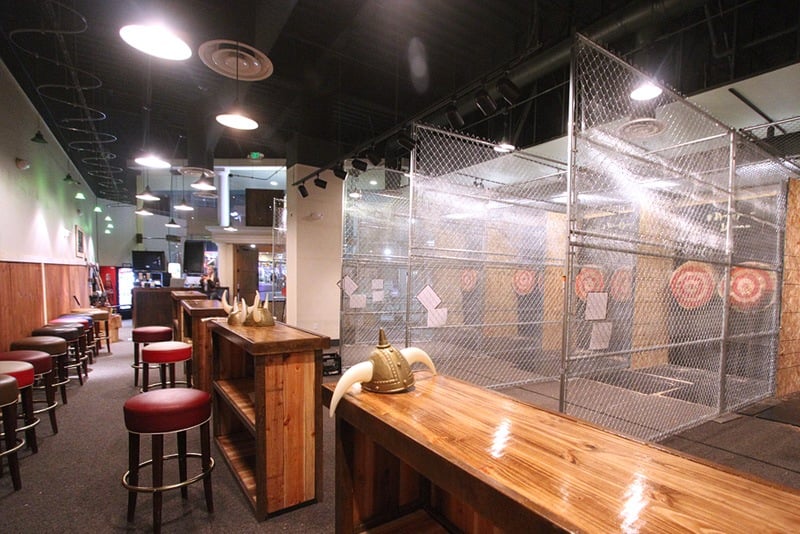 22. Mural at Evel Pie
One of our favorite Las Vegas pizza joints is still evolving, including a new mural that captures the spirit of the 1970s throwback.

23. Smooth Eats
Smooth Eats, from the owners of the popular Donut Bar, serves up smoothies, salads and sandwiches in the space that used to be home of Grass Roots Juice Bar. Come for the paninis, stay for the wheat grass shots, you freak.

24. Neon Museum Expansion
Downtown's Neon Museum recently bought up some neighboring land and has expanded its footprint to allow for about 30 more classic Las Vegas signs. Bonus: There was demolition involved.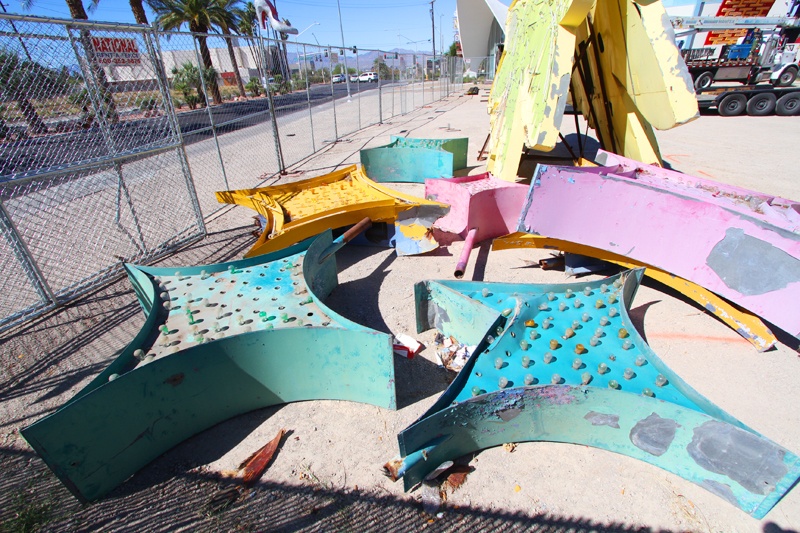 25. Wana Taco at Four Queens
The Wana Taco stand just inside the northeast entrance of Four Queens started as a temporary offering, but is back permanently. The tacos are surprisingly good, and the price is right. You can't get hooch at the taco stand, but there's a casino bar just a few feet away.

26. Downtown Parking App
Downtown has frequently tried to change public perception about its parking challenges, and is now touting a new app to make parking (or at least paying for it) easier. The app, Passport Parking, helps visitors monitor their parking "session," pay for additional time remotely and get receipts by mail. Hey, we didn't say it's "fun," we just said it's "new." Well, new-ish. It's been used in the City's surface lots for two years.

27. Troy Liquor Bar at Golden Nugget
Gold Diggers at Golden Nugget is no more, but there's something new already in the works. The Gold Diggers space is being renovated and will be rebranded as Troy Liquor Bar.

28. Golden Nugget Sports Book Renovation
Also new at Golden Nugget is a recently-unveiled sports book renovation. We do not know the specifics of the renovation because we are not a sports person, but we understand customers quite like the improvements.

29. Binion's Poker Room Relocation
Poker was a thing at Binion's before poker was a thing, a sentiment they should clearly steal and use in their advertisements. Binion's has turned its former poker room into a space for arena gaming and to debut new slot machines, so its live poker area has moved to the main casino floor. The casino has erected a wall to separate the new poker room from the sports book, complete with photos from its Poker Hall of Fame.

30. Driverless Shuttle on Fremont East
It's back and nobody's at the wheel. After a short test in early 2017, a driverless shuttle (autonomous vehicle) is back for a year-long run on Fremont East. The shuttle is free, travels in a .6-mile loop and is the first of its kind to be deployed on a public roadway in the country.

Unless we've miscounted, that's 30 new things, and boy are our arms tired.
We'd list more, but we're fairly exhausted. We're also a big fan of more doing things and less writing about things.
Please note, as our day job, we work in digital marketing at downtown's Fremont Street Experience. And, yes, we tend to put "work" in quotation marks.
There are a few noteworthy new things going on at Fremont Street Experience, including a resurfacing of the mall (happening now) and an upgrade in the works for the Viva Vision canopy, but seriously, our arms are very tired and we might need them for something.
If you think of anything we've left off our list, please send it our way so we can be duly impressed.