Treasure Island to Get Avengers, Transformers Attraction
It's not the "Sirens of TI," but it's something.
Treasure Island is getting a new attraction, an exhibit featuring Marvel's Avengers and Hasbro's Transformers.
The exhibit will open in early 2016 and take up residence on the second and third floors of an industrial park-inspired tumor currently housing a CVS drugstore attached to a once-whimsical Treasure Island.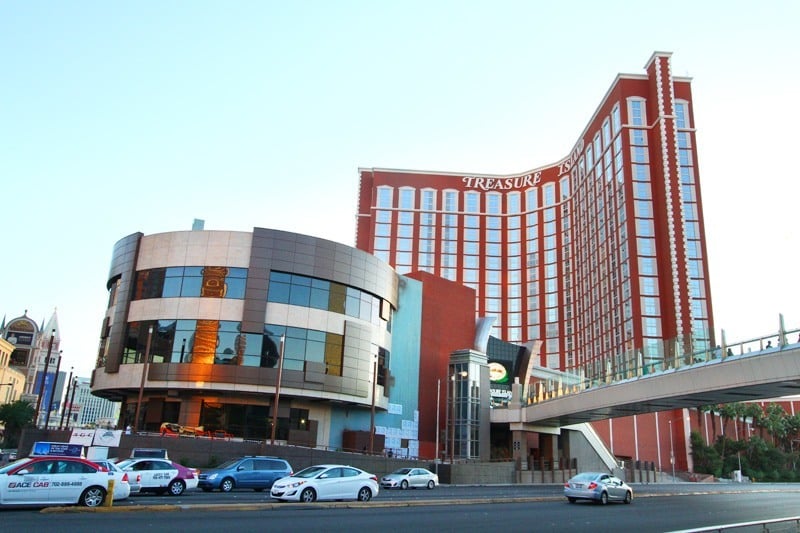 The new Avengers and Transformers exhibit, described as "immersive," as all new attractions in Las Vegas must be by law, will be created by Victory Hill Exhibitions.
The building's second floor will focus on the world of The Transformers, and the Avengers exhibit will be on the top floor. The second floor will feature an Avengers S.T.A.T.I.O.N. (Scientific Training Tactical Intelligence Operative Network). Read more.
Here's a peek at the Avengers portion of the new exhibit, formerly in display at Discovery Times Square. See more pics.

The Transformers exhibit is still in the works and will be a Las Vegas exclusive. The "Chief Creative Officer" of Victory Hill says the Transformers exhibit will include a three-story tall Optimus Prime. Inside one story of a three-story building. Look, Las Vegas attractions aren't about "facts" or "accuracy," they're about spectacle and hyperbole! Just play along.

Victory Hill has been given an exceedingly optimistic 10-year lease at Treasure Island.
Victory Hill Exhibitions was "recently acquired by Star Media Group's subsidiary, Singapore-listed Cityneon Holdings Ltd.," and is "a 100% subsidiary of a main-board company with the Singapore Stock Exchange," whatever that might actually mean.

All we know is the new Avengers and Transformers attraction has got to be more interesting than two more floors of pharmacy, so we're all for it.
Update (10/26/18): While the Transformers exhibit never opened at TI, we've heard a Transformers exhibit could open in Las Vegas at Neonopolis, a hit-and-miss shopping center in downtown Las Vegas. One to watch.