Today's Panty-Dropper Cocktail: Lucky Ray at Double Helix in the Palazzo
Say chao to your inhibitions, or the inhibitions of special someone, or even the inhibitions of a special complete stranger with whom you're hoping to have a Las Vegas fling, with the delicious Lucky Ray cocktail at Double Helix Wine Bar in The Shoppes at Palazzo.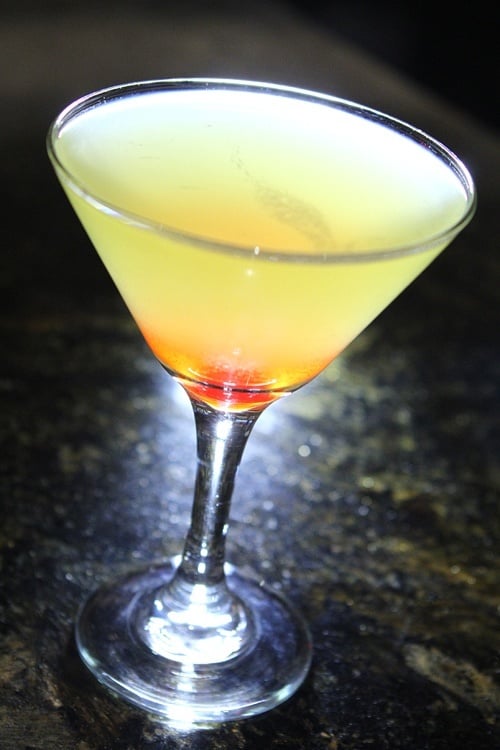 The Lucky Ray ($12) cocktail has Riesling wine, peach schnapps, pineapple juice and grenadine. We loved it, and we aren't even really a wine person.
Three sips in and we knew this drink was going to make the night an unforgettable one. It's so good, we actually ended up seducing ourself. We'd tell you all about it, but, you know, what happens here stays here and all that.
The Double Helix Wine Bar at Palazzo is an intimate space (just 2,100-square-feet), serving more than 50 wines by the glass. A nearby retail boutique offers hundreds of bottles of rare wines from around the world. Find out more.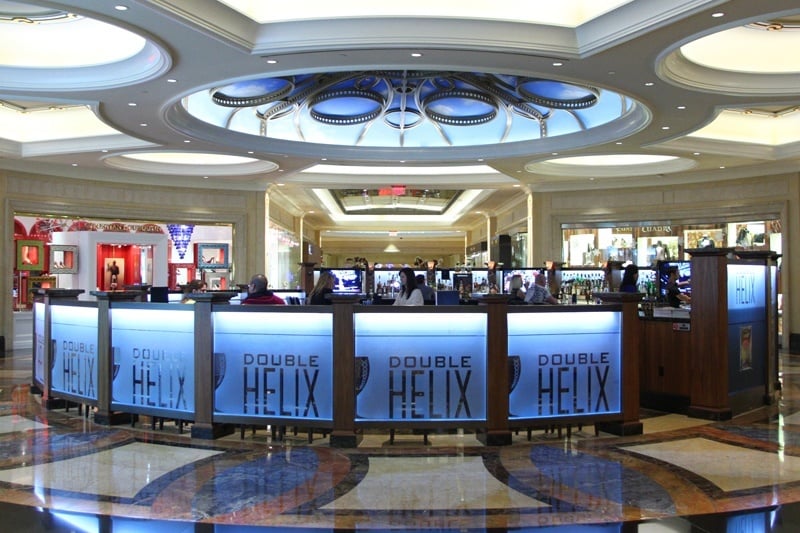 As you're exploring the wines and signature cocktails, take advantage of the food as well. Double Helix has a small but winning menu provided by Table 10, celebrity chef Emeril Lagasse's restaurant, just a few feet away.
The margherita pizza with San Marzano tomato sauce (considered to be the best paste tomato in the world) alone is worth a visit.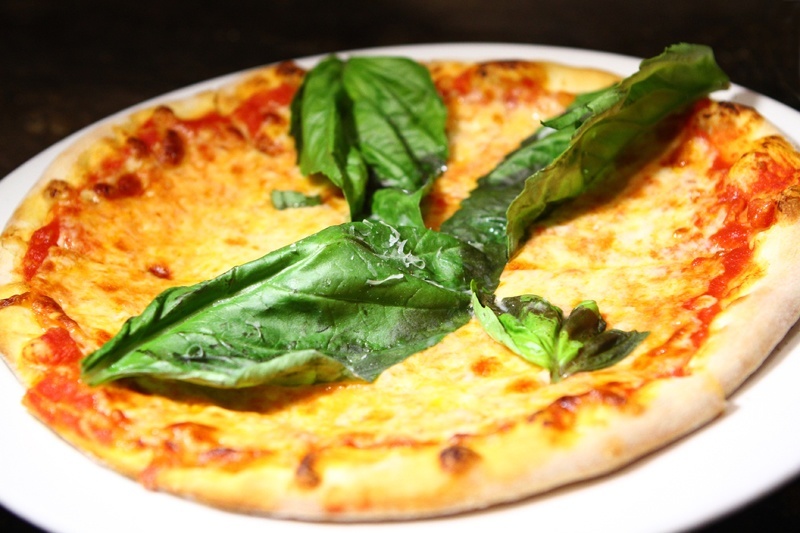 If you or your companion are still in need of some social lubricant, try the Ginny & Ginger (below).
This little sip of heaven has Beefeater gin, Canton ginger liqueur and fresh mint.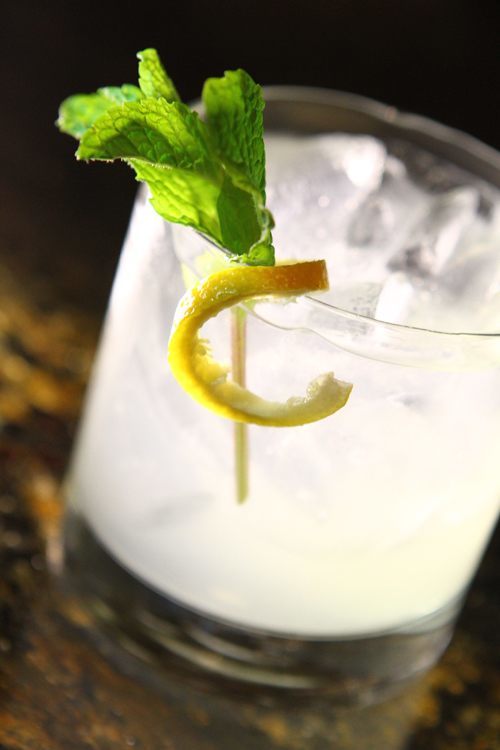 We don't get to the The Shoppes at Palazzo all that often, but now that we've discovered Double Helix and the food from Table 10, we expect to earn some serious Frequent Imbiber Points from here on out.
And, yes, we're working on trademarking Frequent Imbiber Points, because those should be a thing.