Panty-Dropper Cocktail: Blueberry Divine at Catalyst Bar
Catalyst Bar at The Quad serves up some tasty social lubricants, and we recently discovered a new favorite, the Blueberry Divine cocktail.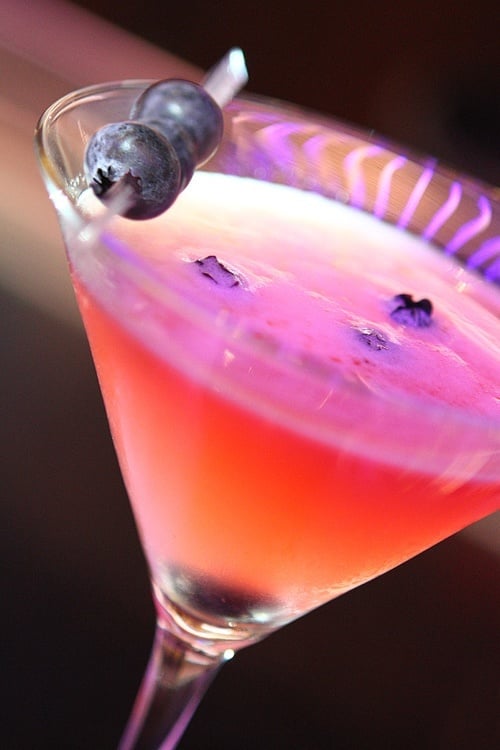 The Blueberry Divine has muddled blueberries with Stoli Blueberi vodka, Chambord black raspberry liqueur, simple syrup and fresh lemon juice. It's sweet, with just the right amount of kick to get your party started.
Catalyst Bar recently revamped its cocktail menu, thanks to The Quad's head bartender, Tom Alley. He's the one that made our Blueberry Divine and he nailed it.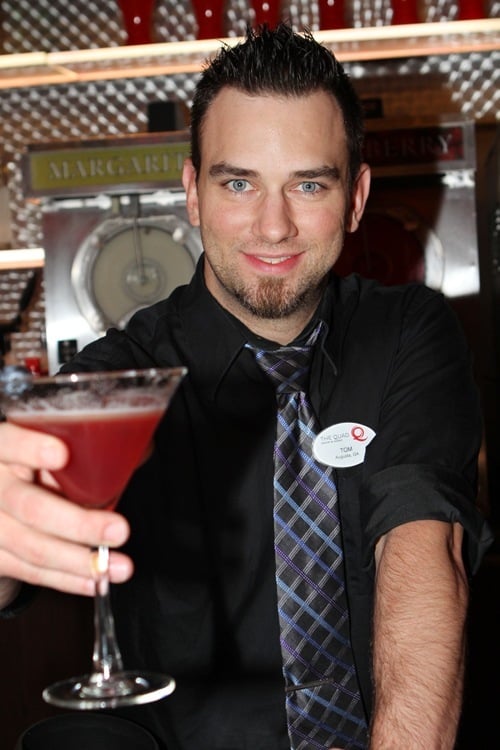 Because you've taken the trouble to read this far, here's a bonus panty-dropper, the Q-Cumber Fizz.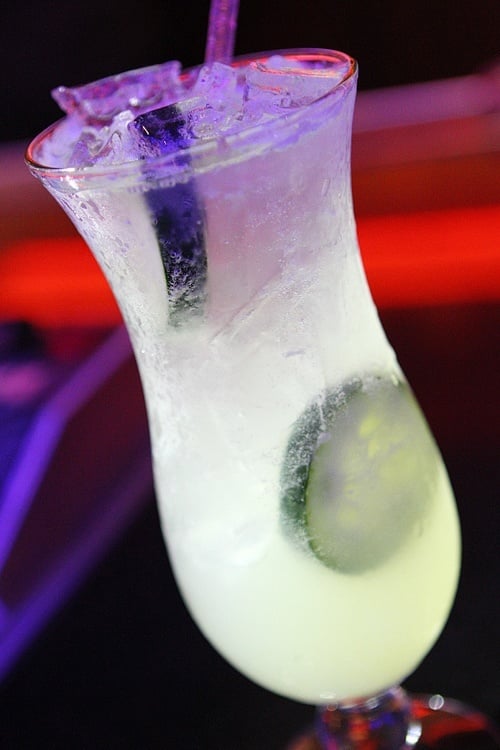 This refreshing diversion has muddled cucumber, pear vodka, St. Germain liqueur, lemon juice and simply syrup, and it's topped with lemonade or soda water (the fizz part). St. Germain is made from elderberry flowers, by the way, which is something you should definitely mention to your companion to facilitate the panty-dropping process.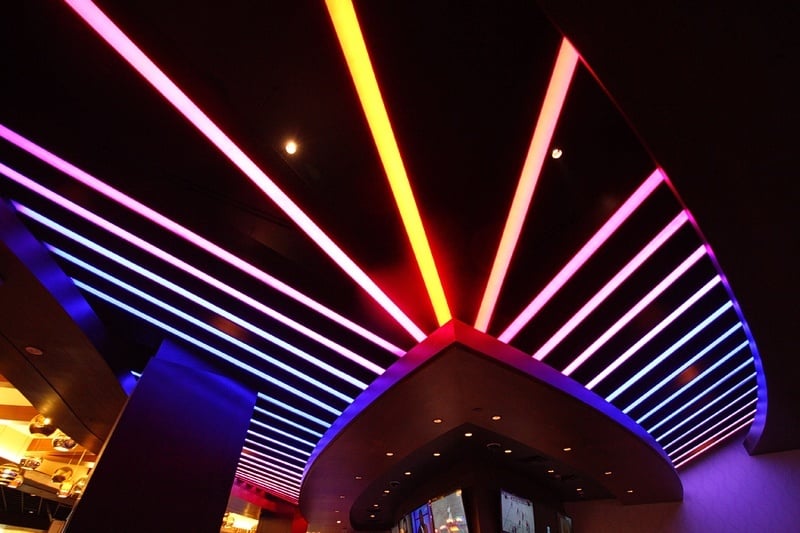 Catalyst Bar at The Quad is well worth a visit. Dudes, by the way, are likely to enjoy these cocktails, too. If you're not comfortable with the fancy presentation, just ask to have them served in a beer stein or something. Weirdo.