Las Vegas Ferris Wheel Update: Make That Three Cabins Left
On the morning of Nov. 27, 2013, we reported the High Roller Ferris wheel had five more passenger pods left to be put into place. However, when we returned later in the day, two of the remaining five had been installed, leaving three to go before all 28 modules take their place around the wheel's rim.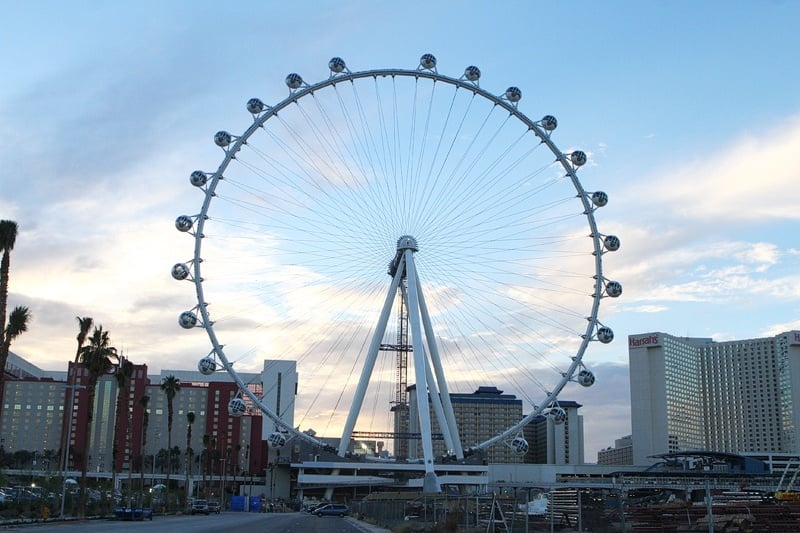 Installation of the passenger cabins will pause for the Thanksgiving holiday, and the three remaining High Roller cabins will go up Monday, Dec. 2 and Tuesday, Dec. 3, 2013.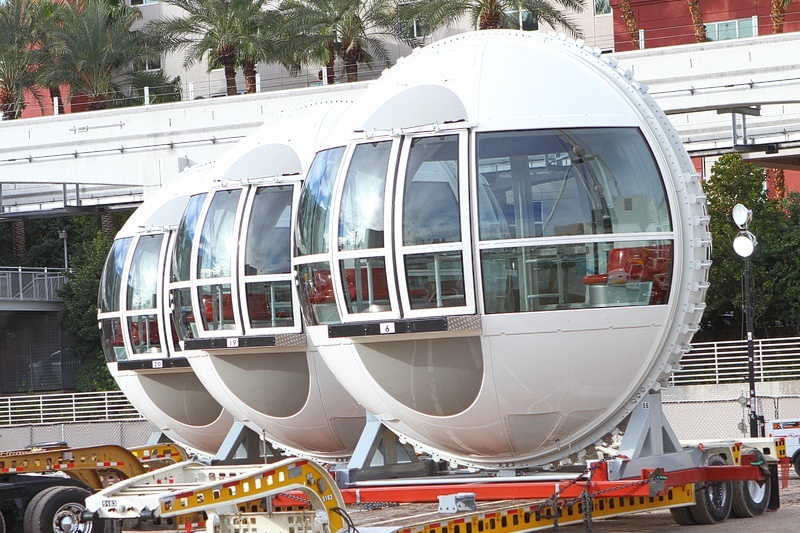 As the process of installing the passenger cabins nears completion, the whole High Roller site, including landscaping (see below) is being readied for the launch of The Strip's newest international attraction, the world's tallest observation wheel.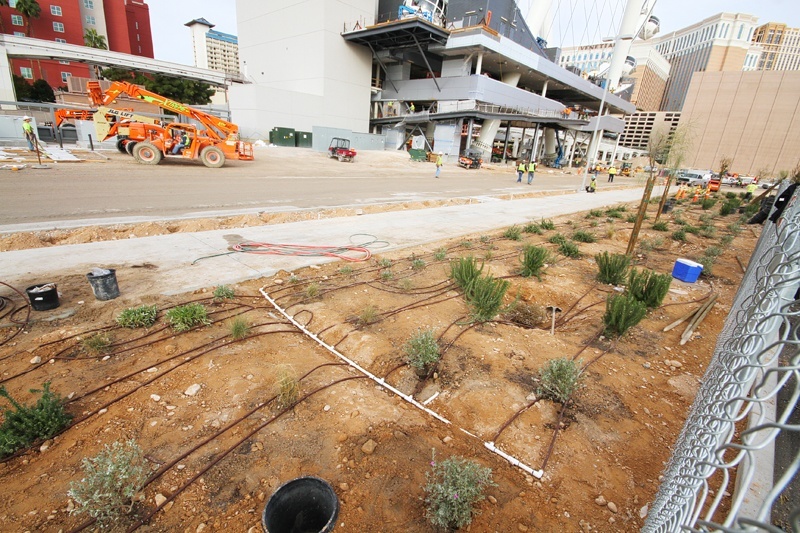 Here's some passenger cabin trivia: The pod windows are doubly-curved and made from four sheets of laminated glass with PVB interlayers and an air-filled cavity. Each of the sheets of glass are .15748 inches thick, give or take a hundred thousandths.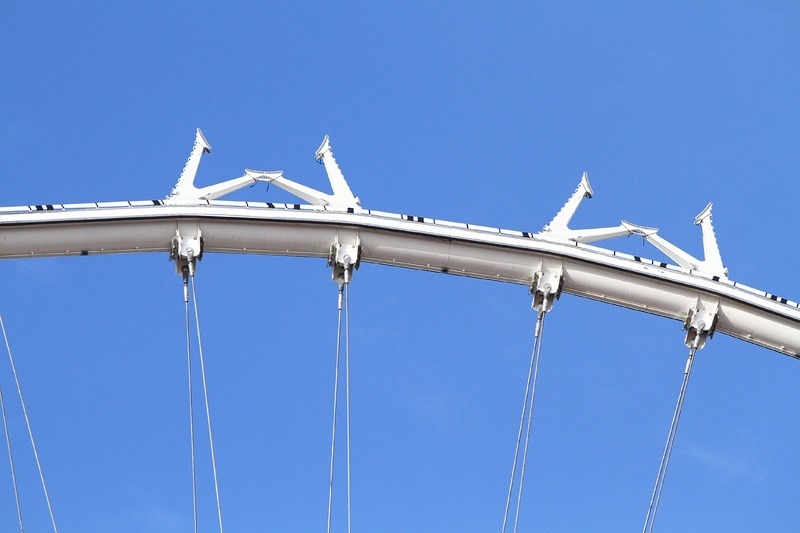 The High Roller wheel will move one foot per second, and the entire ride will take about 30 minutes.
Make sure to check out our full archive of photos and news about the High Roller Las Vegas Ferris wheel.