Toby Keith's I Love This Bar & Grill Closes Permanently at Harrah's
Toby Keith's fans will no longer be able to hoist their red Solo cups at Harrah's Las Vegas.
Signs point to Toby Keith's I Love This Bar & Grill being closed permanently at the mid-Strip casino.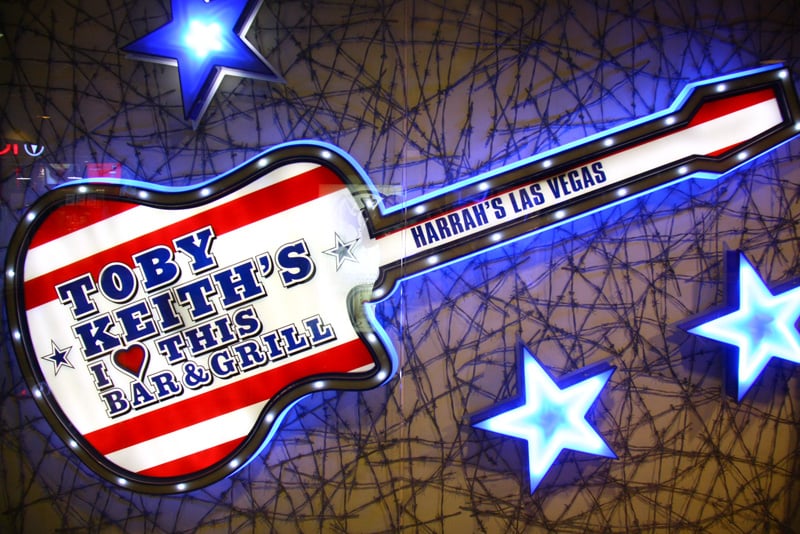 Toby Keith's I Love This Bar & Grill never reopened following a closure in March 2020 due to the pandemic.
Harrah's, nor its owner, Caesars Entertainment, have officially confirmed the venue has closed for good, despite multiple requests.
However, Harrah's staffers say the restaurant is current being used for storage, the gift shop has been completely cleared out and Harrah's management is looking for a new concept for the space.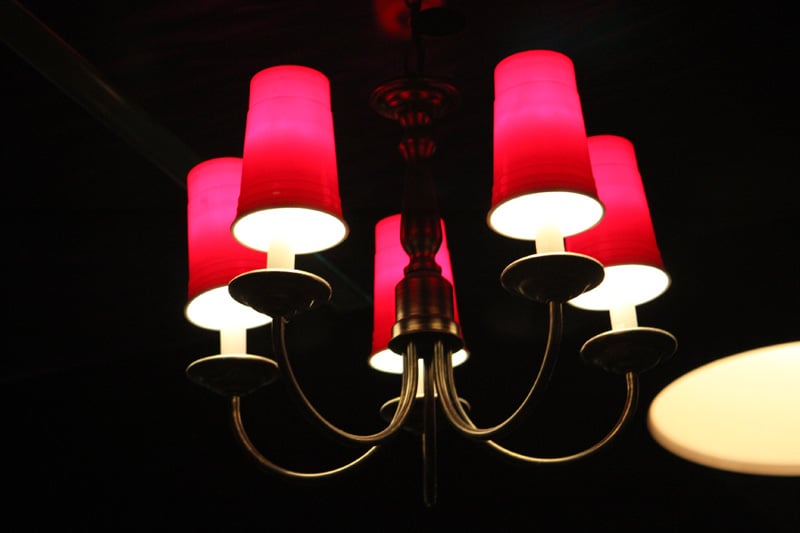 The closure wasn't too much of a surprise given some of the drama around Toby Keith-branded restaurants in 2020, the culmination of years of controversy.
Toby Keith's restaurant and bar opened at Harrah's Las Vegas on June 29, 2005.
I Love This Bar & Grill had an impressive run, given the fact most restaurants in the chain averaged a two-year lifespan.
The 262-seat venue featured live music, a dance floor, country-themed decor and a guitar-shaped bar.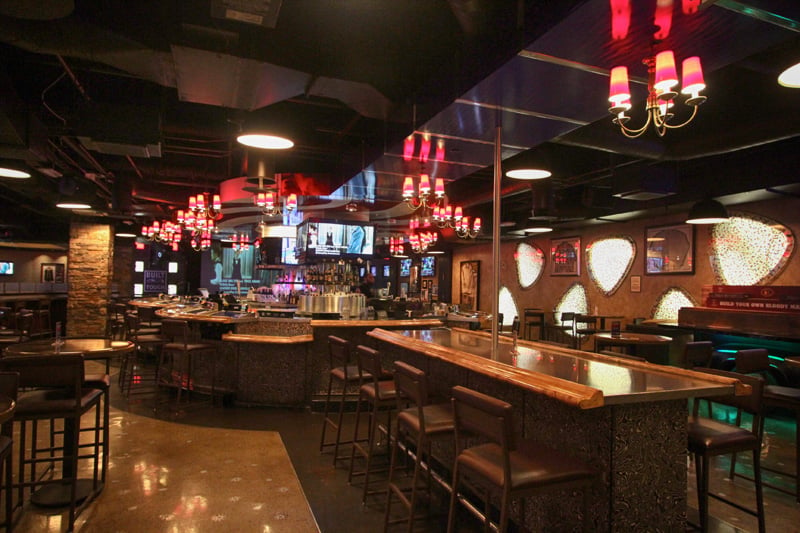 Harrah's recently finished what's been touted as a $200 million renovation project.
All 2,542 rooms at Harrah's have been redesigned, and the casino floor has been remodeled. Harrah's has two new high-definition LED screens to show off its amenities.
About a year ago, Harrah's removed a lot of the theming from its facade, and now the hotel boasts a more modern feel.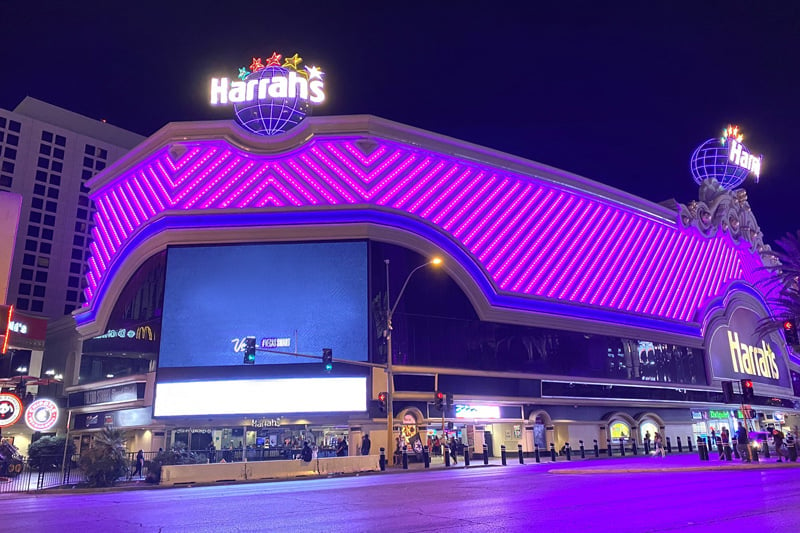 The investments made at Harrah's are directly attributable to the construction of the new Caesars Forum Conference Center nearby.
Yes, there's already a Forum Shops at Caesars Palace. This will not cause any confusion whatsoever.
Anyhoo, conventioneers don't love cheesy themes, so Harrah's has largely gotten rid of its Mardi Gras jesters and other outdated touches.
In anticipation of your question, yes, Winnie and Buck survived the renovation.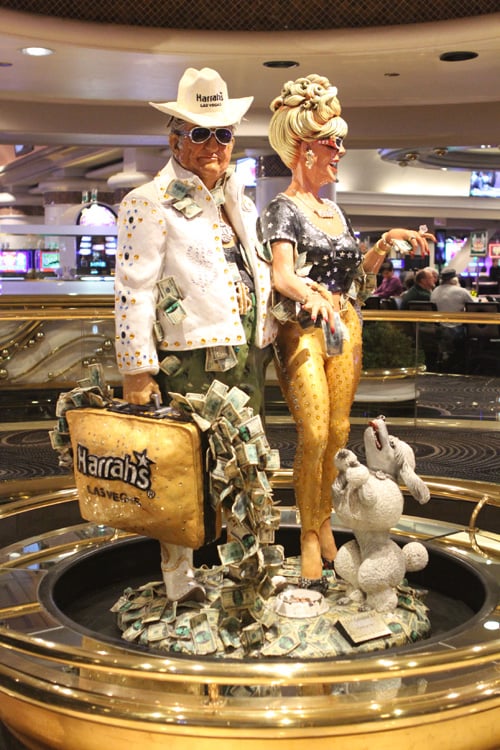 Today's rabbit hole: If you look closely at that photo of Winnie and Buck, you'll notice Winnie's hand is in great shape.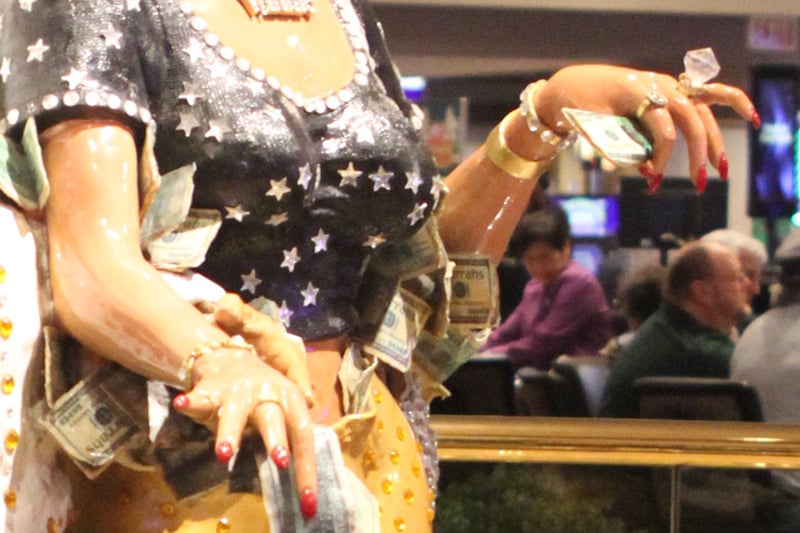 Thanks to some asshattery, Winnie's fingers have since been vandalized. We'd argue some of that $200 million spent on the Harrah's renovations should've been devoted to restoring Winnie's digits to their former glory.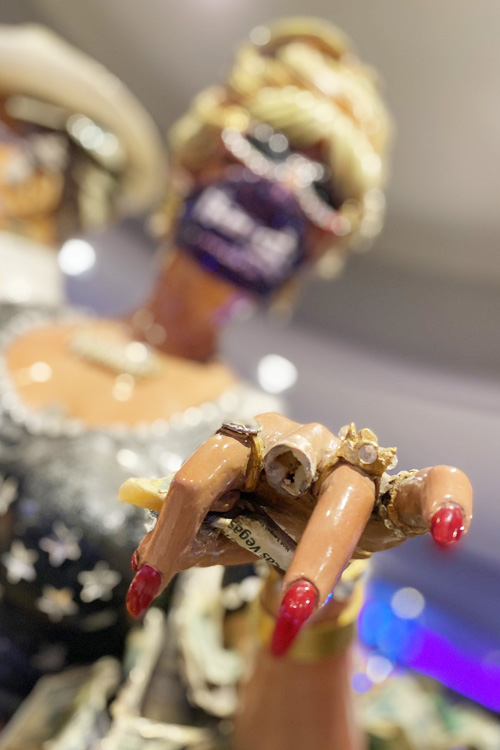 Bringing things full circle, it's worth noting the news release touting the Harrah's renovations and entertainment offerings did not include Toby Keith's I Love This Bar & Grill. (It also didn't mention the awkward departure of Mac King after 22 years. He's relocating to Excalibur.)
Toby Keith's I Love This Bar & Grill will be missed by country music fans, and we look forward to seeing what's in the works for the space.