Mac King Moves to Excalibur After 22 Years at Harrah's
The times they are a-changin' in the world of Las Vegas shows, and there's no better illustration than legendary comedy-magician Mac King moving to Excalibur after 20-plus years at Harrah's Las Vegas.
Mac King launches his show in the Thunderland Showroom at Excalibur on June 22, 2021.

The Thunderland Showroom also hosts the Thunder From Down Under male revue and Australian Bee Gees show, one of the best tribute shows in town. Hans Klok also performed in the venue for a minute.
King's show has been dark since the start of the pandemic, and the change of venue follows on the heels of a major entertainment shake-up at Caesars Entertainment.
Several smaller venues on The Strip have shut down, including Cleopatra's Barge at Caesars Palace, the Chippendales Theater at Rio and Anthony Cools Experience Theater at Paris, as
Caesars shifts its focus to gambling following the merger with Eldorado Resorts.
King says the decision to move wasn't related to the entertainment cuts at Caesars Entertainment, but that doesn't mean there was no drama, he's just too much of a gentleman to talk about it. Mac King is classy like that.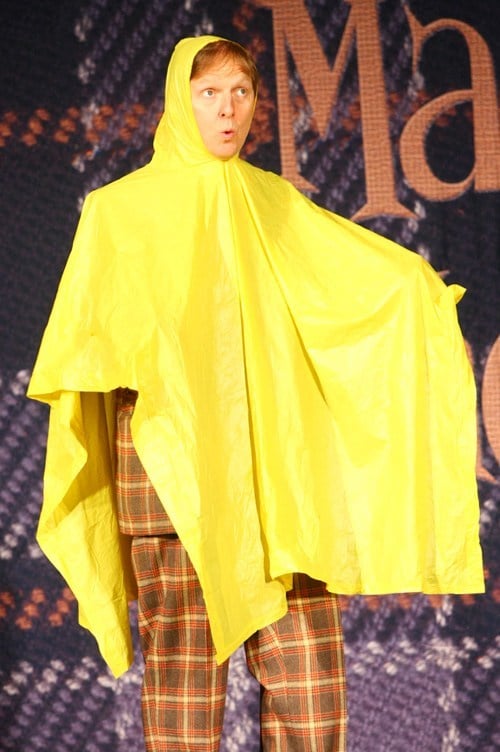 Mac King's family-friendly comedy-magic show is one of the best entertainment values in Las Vegas (tickets start at $44.95), and it truly is fun for all ages. Learn more and get tickets.
King's comedic talents belie his magic prowess, but he's known as "a magician's magician," respected and admired by some of the most popular and successful magicians in the world.
Beyond the quality of the show, Mac King is just an all-around good guy, and we're happy to see he's found a new home for his hijinks. Or possibly mischief. But definitely monkey business.
We almost said "skylarking," but that just results in blank stares from the youths.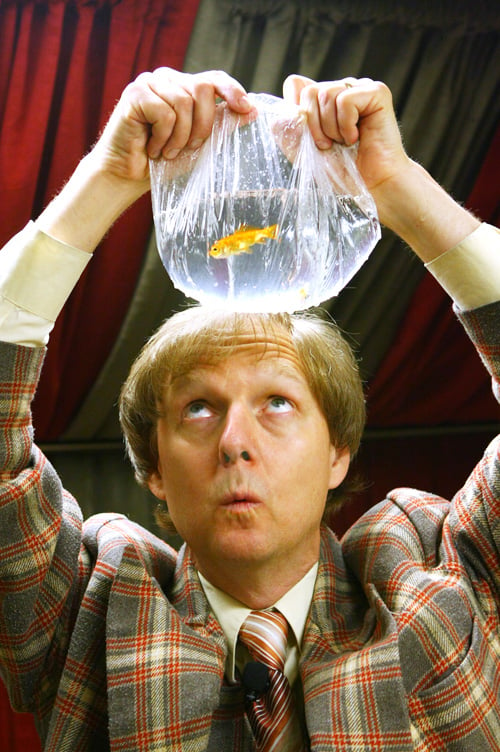 Anyway, Mac King's new show at Excalibur happens at 1:00 p.m. and 3:00 p.m., dark Sundays and Mondays.
Mac King's longevity in Las Vegas is a testament to his talent and work ethic. We've never heard anyone speak ill of him, and that's extraordinarily rare in Las Vegas entertainment circles.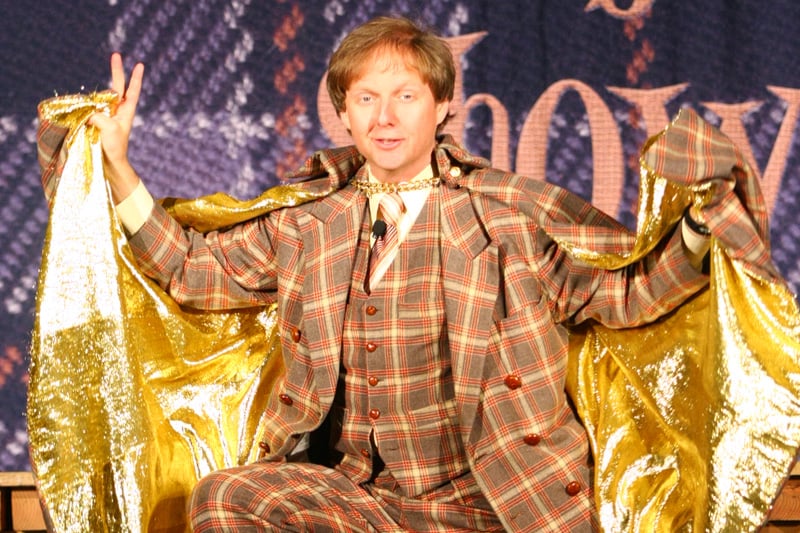 Mac King is on our short list of must-see Las Vegas shows.
If you've seen it before, now's a great chance to check it out again. If you've never seen it, you really need to question your life decisions and get your ass to Excalibur.
Mac King is going to be skylarking the hell out of the place.