Three Angry Wives Pub Closes Out West
A popular pub, Three Angry Wives, has closed.
The pub is in the west part of Las Vegas, in the Summerlin area, which means you probably never went there, but quite a few locals did.
Three Angry Wives has been a fixture at its Summerlin location, about 15 minutes west of the Las Vegas Strip, since 2003. The original location was in Henderson.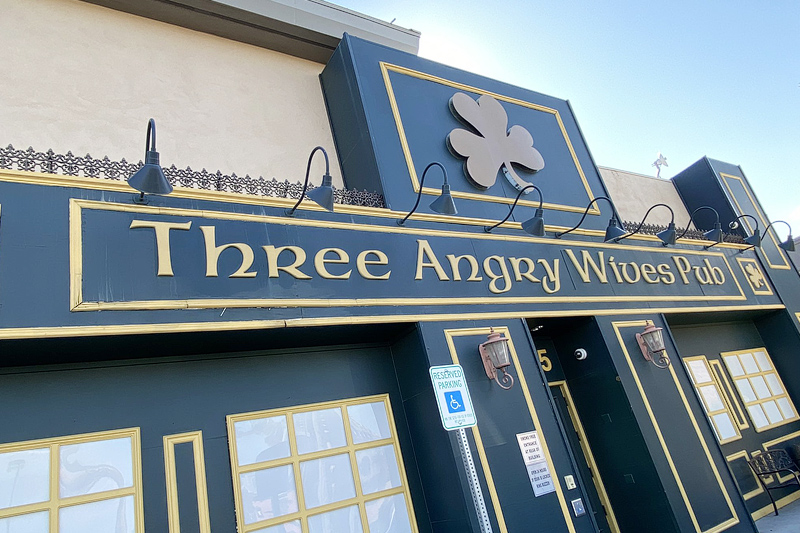 We've been told one of the owners of Three Angry Wives, Sean Higgins, passed away last year. Apparently, his brothers Mike and Kevin Higgins (the "angry wives" are the spouses of the brothers), decided not to renew their lease.
There are rumors of some glorious drama around Three Angry Wives, including a contentious relationship (described as "bad blood") with the shopping center where it's located, Boca Park.
For years, Three Angry Wives hosted St. Patrick's Day events in its parking lot, but that apparently fell by the wayside as friction with Boca Park intensified.
We enjoyed our visits to Three Angry Wives despite the prevalence of sports.
Whenever a bar closes in Las Vegas (especially after nearly two decades), an angel loses its wings, but hearing a new bar will open in the same spot means an angel will get its wings, so it's sort of a wash.
We trust the Three Angry Wives crew will find new gigs, and Boca Park will do something about the Starbucks cluster of cars that frequently blocks access to the Three Angry Wives parking lot.
Update (10/8/21): A new sign says the venue will reopen as The Rustic House.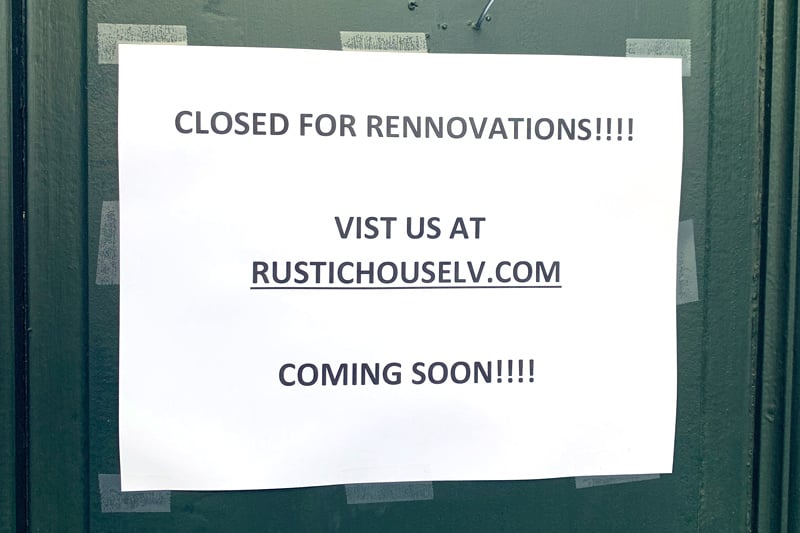 The good folks at Rustic House were even kind enough to share a rendering of the new facade.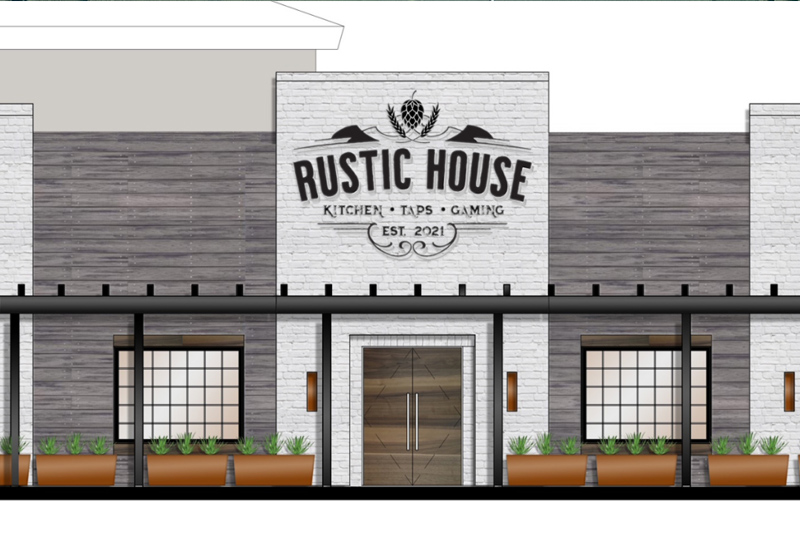 The RusticHouseLV.com Web site is short on details, but we'll keep an eye on it.