"The Naked Magicians" Will Get Fully Frontal at MGM Grand
A new show is headed for MGM Grand, and it's about as Vegas as you can get.
"The Naked Magicians," quite simply, perform magic naked.
The only downside is they're dudes. All due respect.
Australian magicians, and extraordinarily brave souls, Mike Tyler and Christopher Wayne will perform at Brad Garrett's Comedy Club inside MGM Grand starting Feb. 13, 2019.
It's the duo's first Las Vegas residency, but they've performed in more than 200 cities.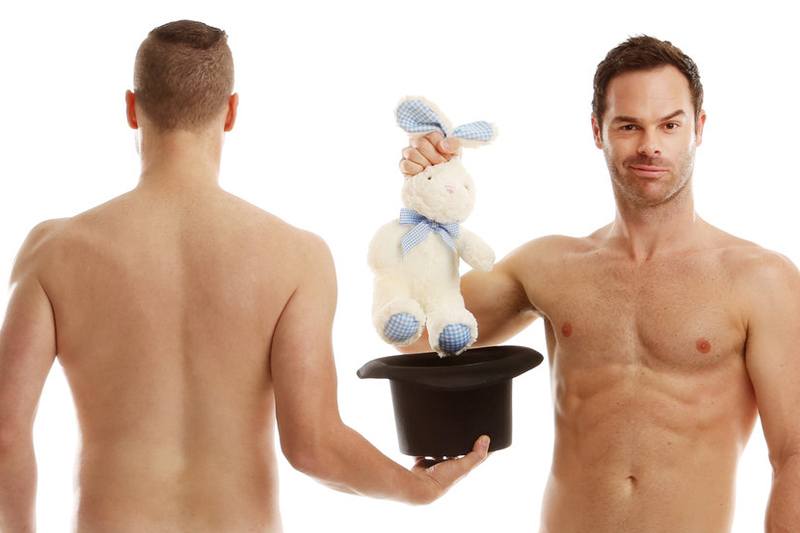 In a news release, Christopher Wayne says, "It's kind of crazy because magic is the second-oldest profession and we couldn't believe no one had combined the two things that everyone loves: magic and nudity."
Define "no one," magic boy. It's Vegas!
Ever hear of "Showgirls of Magic"? It had a decent run at Hotel San Remo, now called Hooters.
And let's not forget the sheer awesomeness of "Centerfolds of Magic" which ran at the Plaza for 15 minutes. (Three weeks, actually, but who's counting?)
History lapses aside, "The Naked Magicians" has potential, and we'd see it despite our longstanding loyalty to "Puppetry of the Penis," mainly because the cast was on our podcast.
We're definitely looking forward to seeing "The Naked Magicians" perform the classic cups and balls.
Oh, like you didn't know we'd make that joke.
Tickets for "The Naked Magicians" start at $55. This is a 21-or-older only show. See more at the show's official Web site.