The Five Best and Worst Things About Delilah Supper Club at Wynn Las Vegas
Delilah, a new supper club at Wynn Las Vegas, is an unqualified hit.
The place is packed every night, and we hear guests can't get a reservation even months out. (Wynn's CEO Matt Maddox says the restaurant is booked through February 2022.)
Delilah is getting a lot right, and we love seeing any new venue in Las Vegas do well. She's a beauty.

That said, Delilah isn't for everyone, so we've put together lists of the best and worst things about this new restaurant. Or, rather, experience. Best things first!
The Best
1. The Entertainment
"Supper club" means you're getting more than food, entertainment is key. Delilah's entertainment is top notch! A torch singer and jazz band were onstage during our visit, and they were great if you're into torch singers and jazz bands. (See also "The Worst.")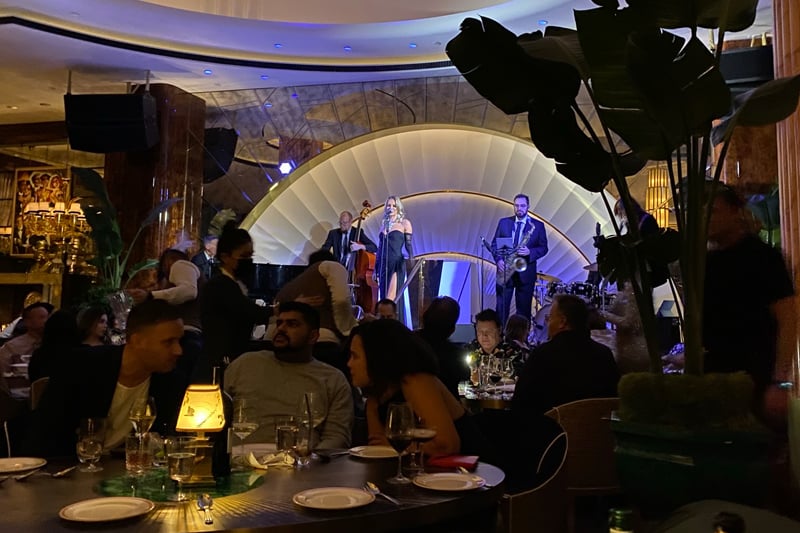 2. The Food
You're at Wynn, you're getting great food, it's the law. The menu is thoughtful and accessible, including surprisingly great chicken tenders.

We are a fan of dinner bread, and Delilah's bread is a winner.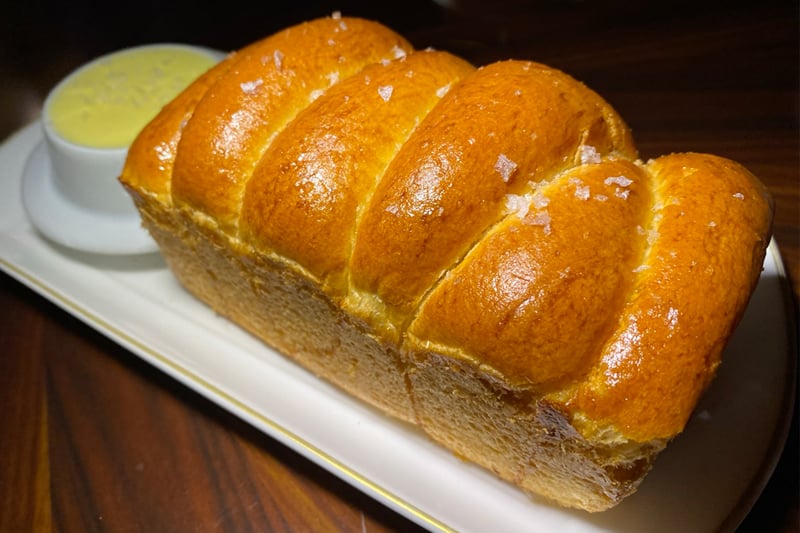 The star of the show is the Beef Wellington. It's $185, but serves two.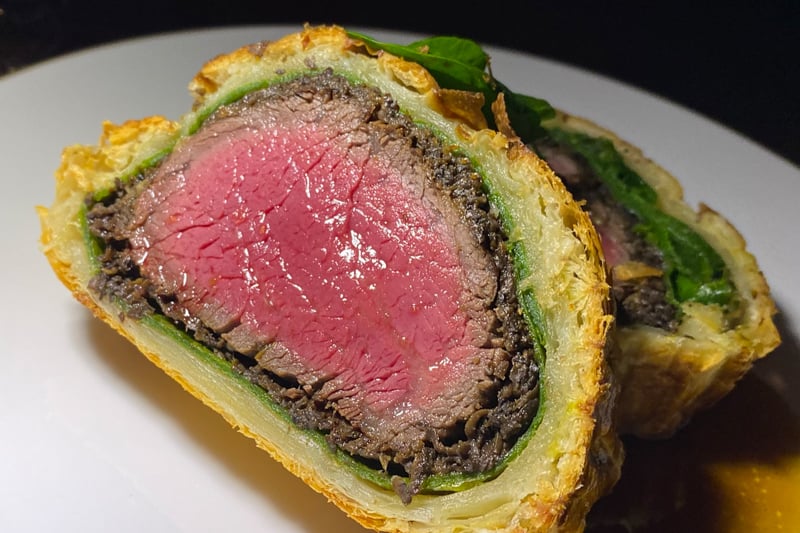 Our filet was dry and barely warmish, but not bad enough to make our "worst list." Everything else made up for it.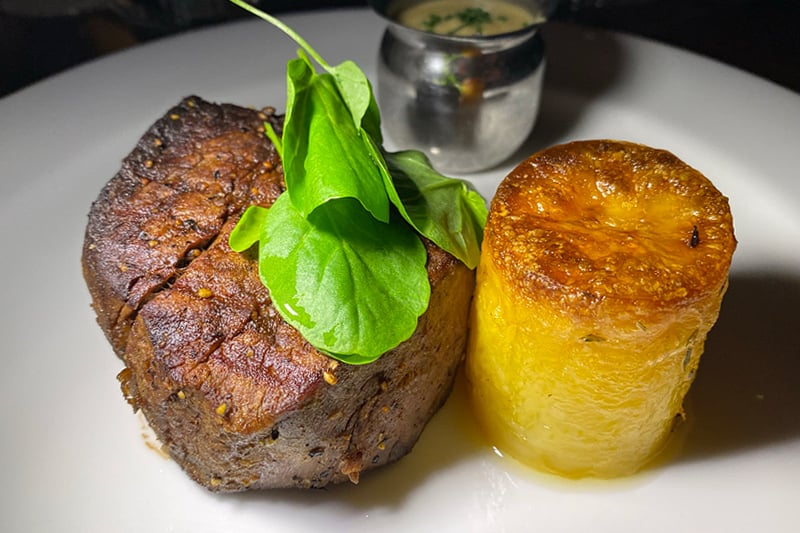 3. The Interior Design
The interior design at Delilah is unlike anything else in Las Vegas. The best way to describe it is it's everything. It's classy, and a throwback to a different era. Specifically, the 1920s. The design is by Todd-Avery Lehahan, whose name is familiar to Wynn fans. Cushy sofas, vintage appointments, brass palm trees, chandeliers, it's like stepping into a time machine and being transported onto the Titanic. Or maybe the Britannic. Ah, crap, the Internet ruins everything. Let's go with the Queen Mary. You get the drift.

4. The Service
Exceptional food demands exceptional service, and Delilah delivers. The team at Delilah is world class, balancing just the right amount of attentiveness without being intrusive.
5. The Dancers
Music isn't the only entertainment at Delilah. There's a raised platform in the middle of the dining room, and a couple of spots near the main stage, where dancers perform. The dancers are both sexy and classy and their performances contribute a lot to the ambiance.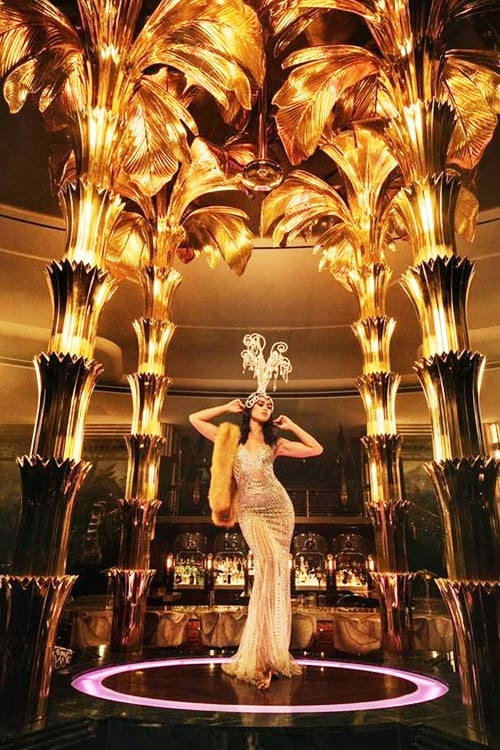 There's clearly a lot to love about Delilah!
Our enjoyment of the place wasn't without some caveats, however. One was a deal-breaker. Here, then, is our list of the worst things about Delilah.
The Worst
1. The Entertainment
Yes, it's on both our lists. While the entertainment was strong in quality, the volume made our visit virtually unbearable. The sheer loudness squashed any hope of holding a conversation without shouting. Conversation is one of the reasons we go to restaurants in the first place. Delilah isn't a restaurant with entertainment, it's a lounge with food. Some people love loud music. We like it in the background. During our visit, the breaks between acts was a highlight of the evening. Different strokes, but know before you go. The unrelenting din is why we won't be back to Delilah.
2. The Darkness
Why in the hell would you design such a spectacular room then turn off the lights? We don't get it. Can't read the menu. Can't see much of anything. It's the reason we don't visit Bavette's at Park MGM. Turn up the damn lights. It's worth noting the publicity photos for Delilah have the proper lighting, it just isn't the lighting in the actual venue.

3. The Prices
While Delilah is considered fine dining, it's not high-end enough to warrant the steep prices. While it's better than having a cover charge, you could be in for sticker shock when you get the bill.

Four shrimp, $27. Chicken tenders, $25. Lobster salad, $48. Burger, $28. Fish and chips, $72. The 20-ounce rib eye, $89. You get the idea.
Here's the Delilah menu. Please remain girded.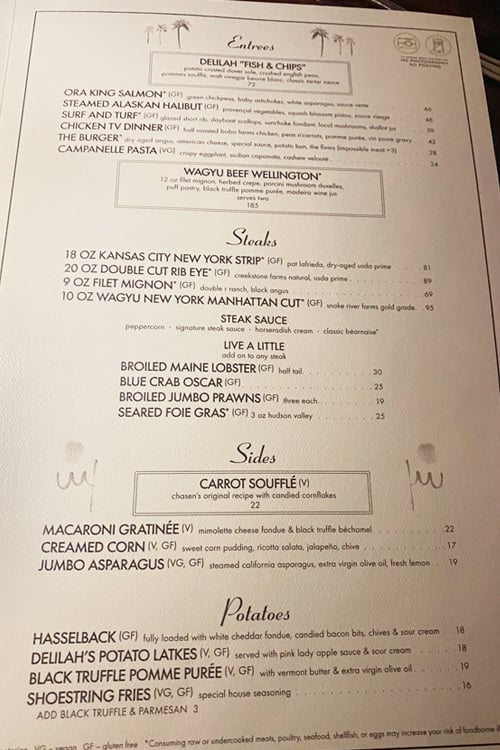 Here's the dessert menu.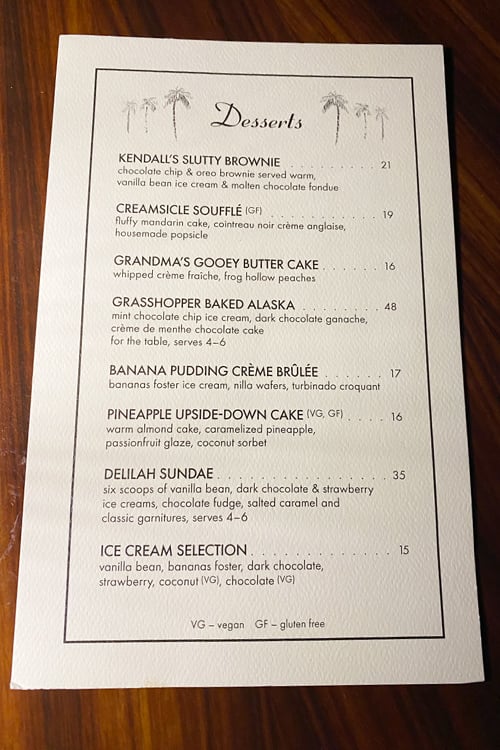 4. No Captain Morgan
You thought this would be the deal-breaker, didn't you? Yeah, it's a buzzkill when a restaurant doesn't carry the most popular spiced rum in the world. No Captain Morgan means no us. Yes, Mother Nature invented flasks, but that's not classy, this place is all about class.
Oh, and while Delilah doesn't have Captain Morgan, it does have a cocktail menu from superstar mixologist Mariena Mercer Boarini (inventor of the Verbena at Cosmo). We didn't get to try her concoctions at Delilah, but had a couple at Overlook at Wynn (formerly Parasol Up), and they were amazing.

5. No Photos and Video
Delilah's deeply stupid policy prohibiting photos and video is an annoyance right off the bat, and the annoyances continue throughout the evening as a burly (yet polite) security guard keeps reminding you about the rules. It's not actually 1920, and photos and video are a big part of any restaurant experience. Misguided rules are meant to be broken.
While they didn't make the top five "worst things," there were a couple of runner-ups.
First, there's a two-hour time limit. No, really. They tell you right up front you have two hours to eat and get out. That's not in our top five because the policy isn't really enforced if you keep eating and drinking (spending money). There's no getting a couple of cocktails and loitering for hours to take in the entertainment. It makes sense, it's Capitalism.
Also, we can't overlook paper straws. They're awful and ruin drinks. (They're also incredibly dumb if you're trying to save the oceans. Go after commercial fishing, not cocktails.)
So, you now have some pros and cons to decide if you think Delilah is for you. If it is, make a reservation far ahead of your visit. Or know a guy. It's Vegas.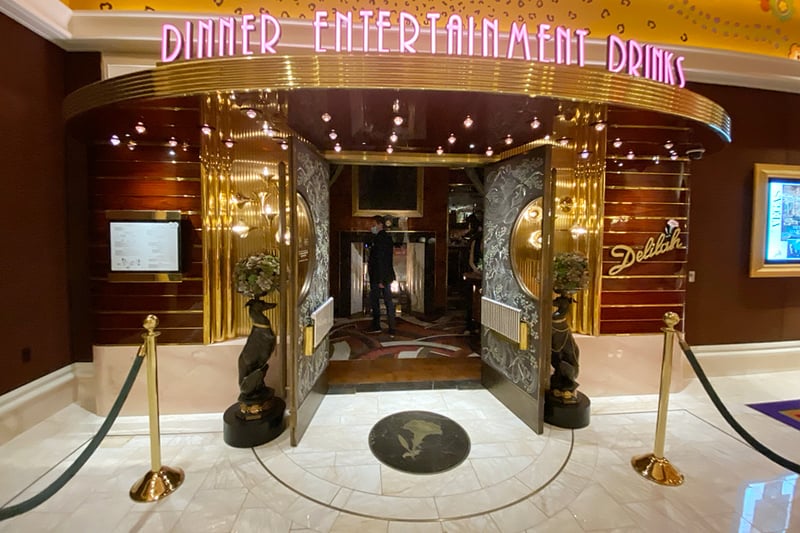 One of the great things about Las Vegas is there's something for everyone. Some people love sports, not for us. Some love nightclubs, not for us. Some love Broadway-style musicals, not for us. Some people dislike gambling and drinking, they should seek professional help.
The point is, and yes, we occasionally have one, Delilah is a home run for the kind of person who loves a place like Delilah.
Here's how Delilah is described on the official Web site: "Billed as 'social dining,' the concept is positioned toward the customer who appreciates a good meal but wants a party, too. At Delilah, the dining environment is high energy, with music, performances and period decor meant to captivate its patrons. It can either start as an evening that ends in one of Wynn's nightclubs or provide the entire night's journey from pre-dinner cocktail to bottle service, all in one location."
Delilah is undeniably unique and even though it may not be our cup of non-Captain rum, there's no arguing with success.
Find out more about Delilah on the restaurant's Facebook page. It's only posts about itself, but that's a pretty common social marketing faux pas.
If you give Delilah a go, let us know what you think.