Big Top Food Court Opens at Circus Circus, We've Got the Menus
Circus Circus has a shiny new food court, so naturally we had to check it out on your behalf. Also, we were hangry. But mostly we visited for you.
The new dining area has been dubbed the Big Top Food Court. Refreshing, given the recent Las Vegas trend of calling food courts "food halls."
We've snagged some pics of the new fast food options at Circus Circus, along with the menus for each outlet (check the photo gallery, below).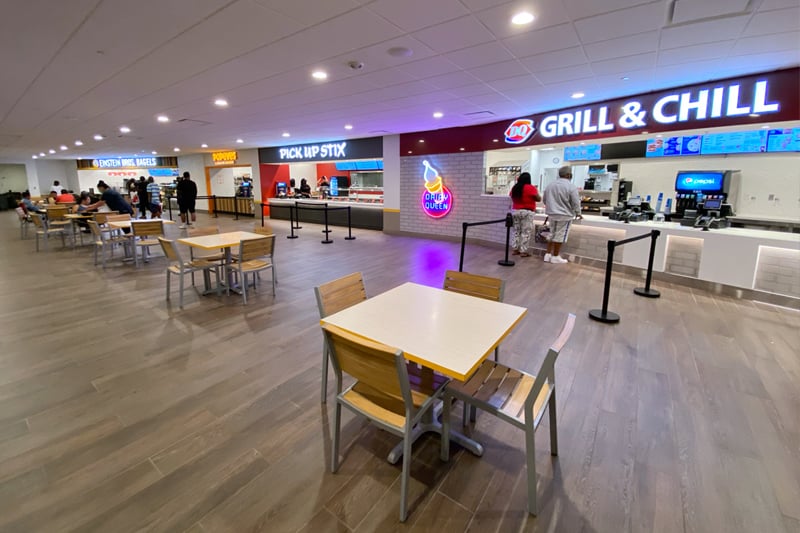 For customers of Circus Circus, dining options generally have to check three boxes: Quick, cheap, satisfying.
The restaurants in the Big Top Food Court check all the boxes.
Big Top Food Court features Popeyes, Pick Up Stix, DQ Grill & Chill and Einsteins Bros. Bagels.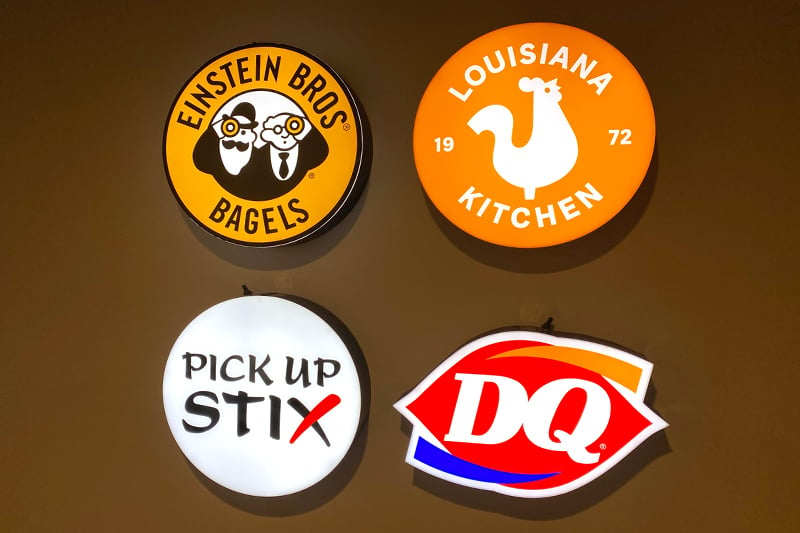 Yes, the decor is underwhelming. But Circus Circus fans, among whom we count ourself, DGAF about decor. Did you see "interior design" on the checklist? No. That's because it's irrelevant as long as the space is functional, easy to navigate and clean.
Someone on Twitter asked pejoratively, "Who designed this place?" We replied, "Someone who came in under budget."
Circus Circus fans aren't there for the Aria or Bellagio experience. They're at Circus Circus for value and family fun. (Example: The former Vince Neil's Tatuado has been converted into a video arcade.)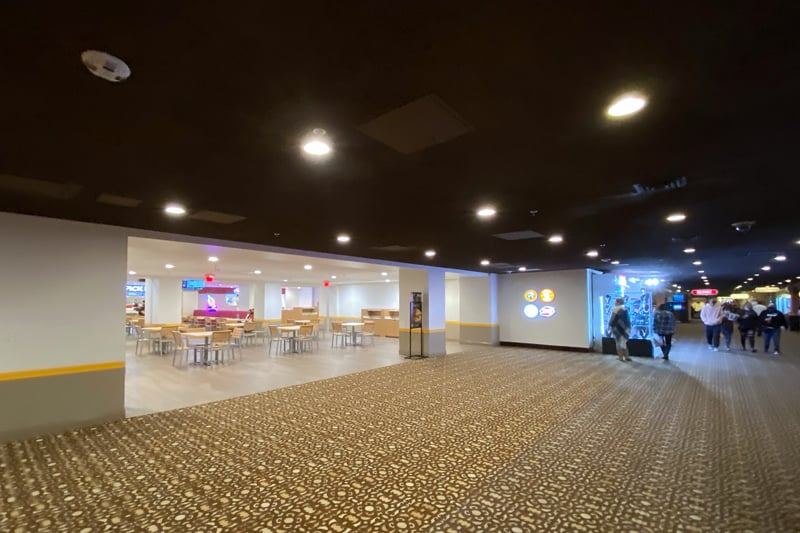 Circus Circus serves a niche customer and the Big Top Food Court completely understands the desires of its intended customers and delivers bigtime.
In laypersons terms, this food court is going to print money.
Here's a quick walk-through.
You'll want to check our our 10 reasons to love Circus Circus.
Our pick for our first visit to the food court was Pick Up Stix.
Seeing Pick Up Stix was like reeling in a deep sea fish everyone thought was extinct.
In early 2008, a whopping 26 Pick Up Stix locations were closed in Nevada, California and Arizona. The last Nevada location closed in 2010.
Pick Up Stix at Excalibur opened in 2012, but we never got around to visiting.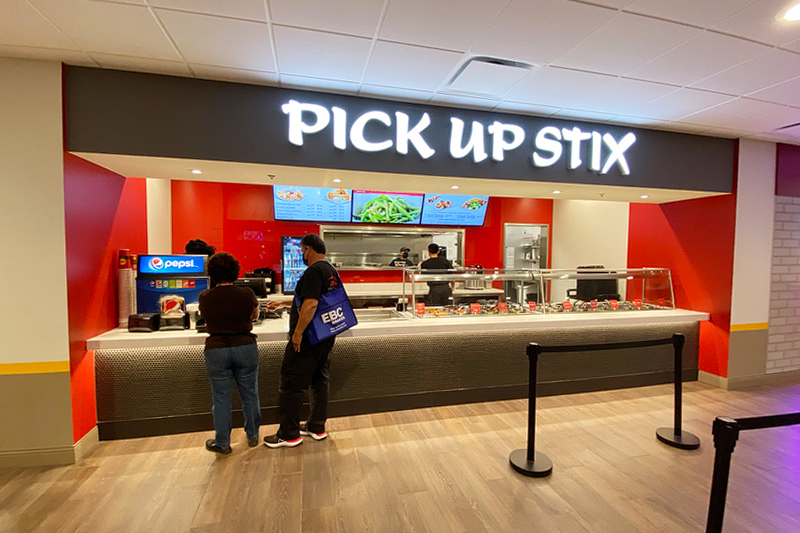 Anyway, Pick Up Stix is sort of a Panda Express, and the House Special Chicken is the equivalent of the orange chicken at Panda Express in terms of popularity. Except it's even better.
We had the honey chicken as our second item, and it was delicious.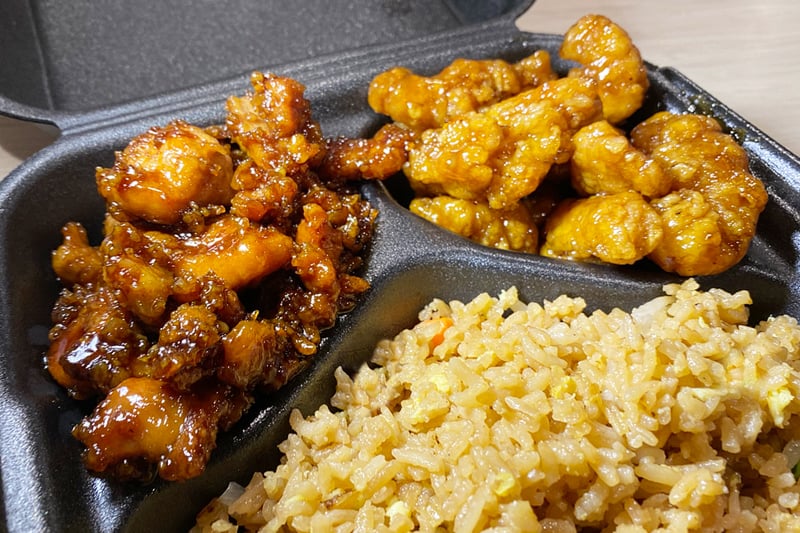 Popeyes and DQ are also recognizable and reliably feel-good brands, all with reasonable price points, especially given this food court is on the Las Vegas Strip.
It's worth noting the company behind the Circus Circus food court is called Feel Good Brands. They made Krispy Kreme happen in Las Vegas, among other things.
The food court is open Sunday through Thursday, 7:00 a.m. to 11:00 p.m. and Friday through Saturday, 7:00 a.m. to 2:00 a.m.
Overall, our visit to the Big Top Food Court surpassed our (granted, modest) expectations.
Casino food courts aren't uncommon in Las Vegas, but they don't get the credit they deserve for servicing a need. Many casino guests may be up for a fancy dinner, but lunch is really just to fuel their other Vegas exploits, there's little interest in a two-hour meal that breaks the bank.
Food courts are the perfect destination to quell ones's drunchies. Lots of cheap, lots of quantity, lots of fried and lots of mastication gratification.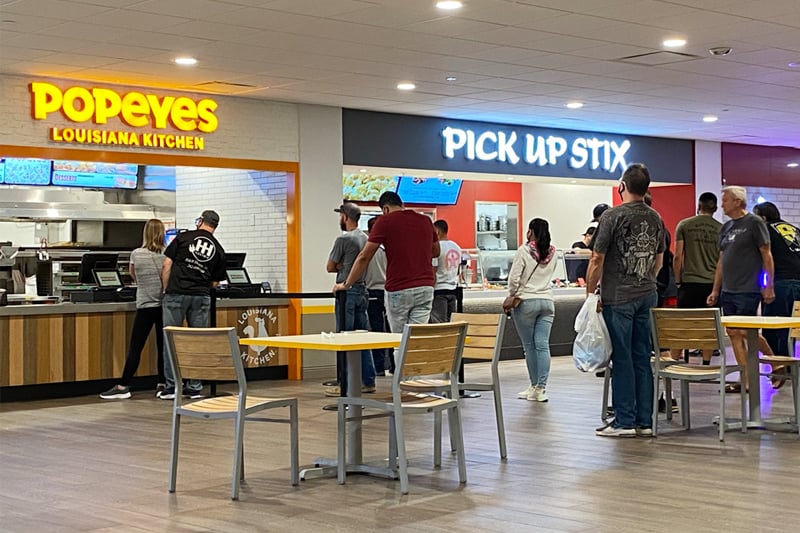 The new, 15,000-square-foot food court at Circus Circus isn't flashy, but it doesn't need to be. It's convenient and inexpensive and better in quality than it has to be.
The new food court is just off the casino floor, not far from the escalators taking guests up to Adventuredome.
See below for more of what we discovered at the Big Top Food Court at Circus Circus, including all the menus. Tuck yer napkin into your shirt like the do in old-timey cartoons, let's eat.