Tacos El Gordo to Re-Open Its Las Vegas Strip Location
When Tacos El Gordo abruptly shuttered its Las Vegas Strip location in November 2014, there
was a collective freak-out. Now, there's likely to be another one, because the popular
restaurant is re-opening at its former location in mid-November 2015.
Overnight, the restaurant is sporting a new sign, and work is being done to restore Tacos
El Gordo to its former glory.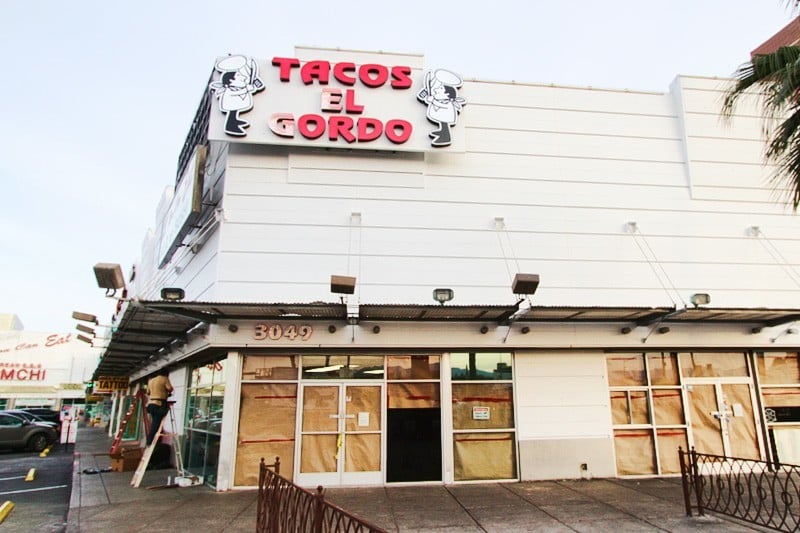 When Tacos El Gordo closed, to the dismay of its legions of fans, the odds of it returning
to the same location were somewhere between "remote" and "when Hell freezes over."
At the time, we reported on all the behind-the-scenes drama, specifically a long-simmering
feud between the general manager of the Gold Key Shops mall (in the shadow of the Encore
hotel, at 3049 Las Vegas Blvd.) and the ownership of Tacos El Gordo.
Now, clashes have been unclashed, a truce has been called, Hell has frozen over and it's full steam ahead for the re-opening of this beloved eatery.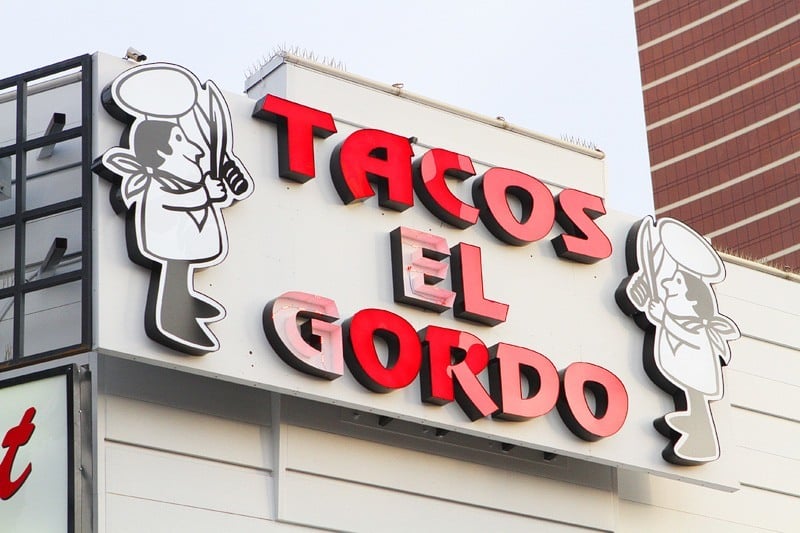 News of the re-opening of Tacos El Gordo is good news not only for diners, but also for
other businesses in the Gold Key Shops shopping center. Apparently, when Tacos El Gordo
closed, traffic at the mall nose-dived, and surrounding businesses suffered. While some of
the conflicts that caused the restaurant to close revolved around traffic caused by the
restaurant's popularity, busy equals money, and it's infinitely better to have problems
related to drawing too many customers than not enough.
This time around, Tacos El Gordo is set to deal with the challenge of large crowds and long
lines. (No word yet on whether the restaurant will have an outside tent for overflow as
it did prior to its closure.) If wait times warrant it, the restaurant will shuttle
customers, at no cost, to an alternate restaurant location, at 1724 Charleston Blvd.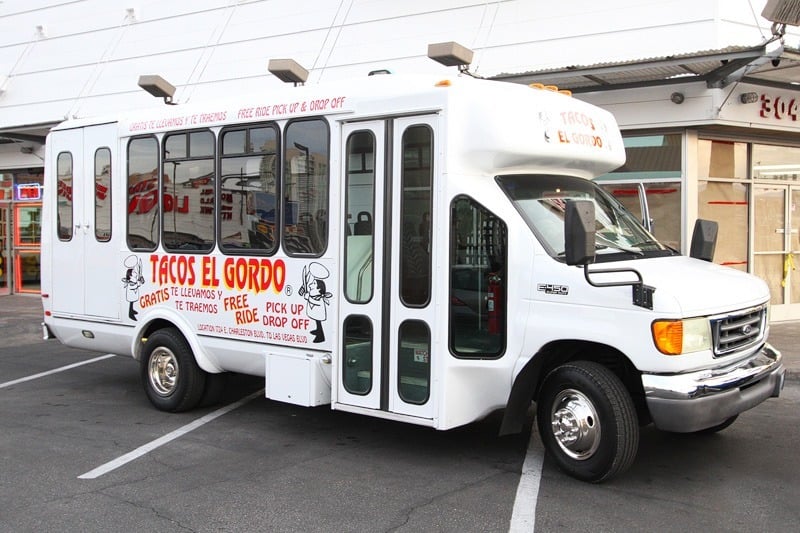 Tacos El Gordo is a family-owned and run company. The company's first restaurant opened in 1972 in San Diego, California. The first Las Vegas outpost opened in 2010.
The Tacos El Gordo menu boasts a dizzying array of options. Warning: Attempting to read the following list of featured items may cause salivation and deep-seated cravings—carne asada, adobada, suadero, cabeza, buche, lengua, tripa, sesos, chorizo, azteca and mulas.
We have no idea what most of those words even mean, but seriously, let's get this place open again, inmediatamente. Here's the official Tacos El Gordo site.
Thanks to ever-vigilant taqueria fan @LasVegasLocally for tipping us off to this news.
We look forward to welcoming a Las Vegas institution, Tacos El Gordo, back to its Las Vegas Strip location! And by "welcoming," of course, we mean gorging ourselves until we require an industrial forklift to get back to our car.