Swarovski Shop Closes at Bally's Grand Bazaar Shops and It's Awkward
One of the most highly-touted shops in Grand Bazaar Shops at Bally's Las Vegas, the Swarovski boutique store, has closed.
Venues close all the time at Grand Bazaar Shops, but this one's particularly awkward because its namesake "Swarovski Crystal Starburst" has been a centerpiece of the marketing for the
outdoor mall since it opened in early 2015.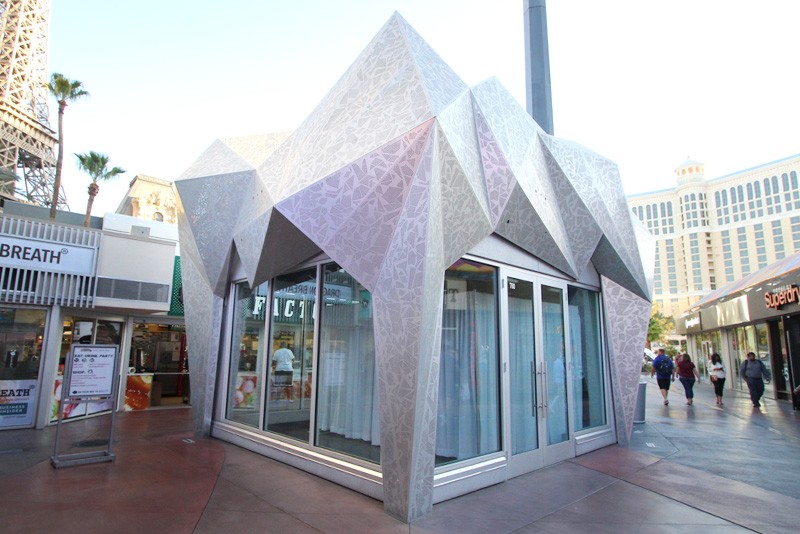 Grand Bazaar Shops has said the Swarovski "starburst light spectacular" will continue despite the closure of the Swarovski retail store.
The light "show" features a 14-foot diameter ball made of 924 "custom cut Swarovski crystal spheres" and 1,800 multi-colored LEDs.
It sounds much, much better than it actually is. Take a look if you don't particularly value your time.
Grand Bazaar Shops has actually called that a "light and sound extravaganza," and we're almost certain they weren't being ironic.
The light show has been dubbed one of the biggest disappointments in Las Vegas, in fact, it's even more disappointing than sex with this blog, and that's really saying something.
By all accounts, except those of Grand Bazaar Shops, Grand Bazaar Shops has struggled since it opened. The mall was developed by Larry Siegel's Juno Property Group. The project was the result of Siegel's friendship with former Caesars Entertainment CEO Gary Loveman.
Siegel has a long and colorful history of WTF, virtually all of which has gone unreported by Las Vegas media, because, well, Las Vegas media.
Let's just say Siegel "ran one of the most successful mall empires in America before a series of operational and accounting blunders cost his investors billions of dollars."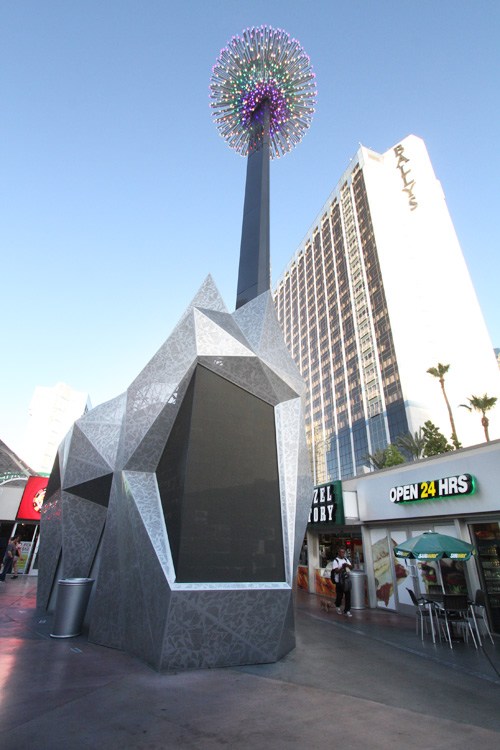 Grand Bazaar Shops cost dozens of dollars to build, and Caesars Entertainment was promised high-profile tenants, including Apple, would fill the Bally's forecourt. Those tenants never materialized.
The Swarovski boutique joins venues like Redneck Riviera and Giordano's as failed efforts at the floundering outdoor mall that, arguably, has one of the best locations in Las Vegas.
It should be noted Giordano's is still open, but it's just a fail.
It's unknown what will replace the Swarovski boutique, but expect it to be an extravaganza.