Surprises Just Keep On Coming at The Quad Las Vegas
The Quad isn't done surprising us yet, with lots of changes still happening in its ongoing casino renovation.
For example, The Quad recently opened its new poker room, putting it in a more respectable location, rather than its temporary spot, in what amounted to a broom closet.

Next up, The Quad will debut its new race and sports book on Nov. 7, 2013. With its large, cushy chairs, it should be pretty popular.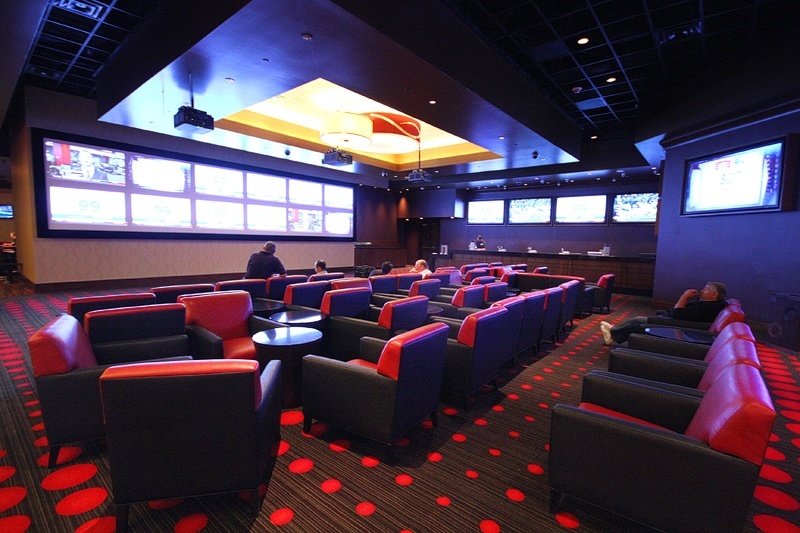 The new sports book is a fraction of the size of the previous sports book, back when The Quad was the Imperial Palace, but that seems to be a common trend in Las Vegas given the relatively small percentage of revenue sports books bring in to a casino. (Gross revenue for Nevada's sports books was $170.0 million in 2012, a paltry sum compared to, say, slot machines.) Get more boring numbers about sports betting.
A portion of the casino, the area closest to the exit leading to The Linq and Flamingo Las Vegas, is currently closed because it's being prepared for some new residents, the casino's popular dealertainers. Until now, the dealertainers (dealers who also get up and sing and dance from time to time) have performed in a temporary pit near the casino's new Catalyst Bar.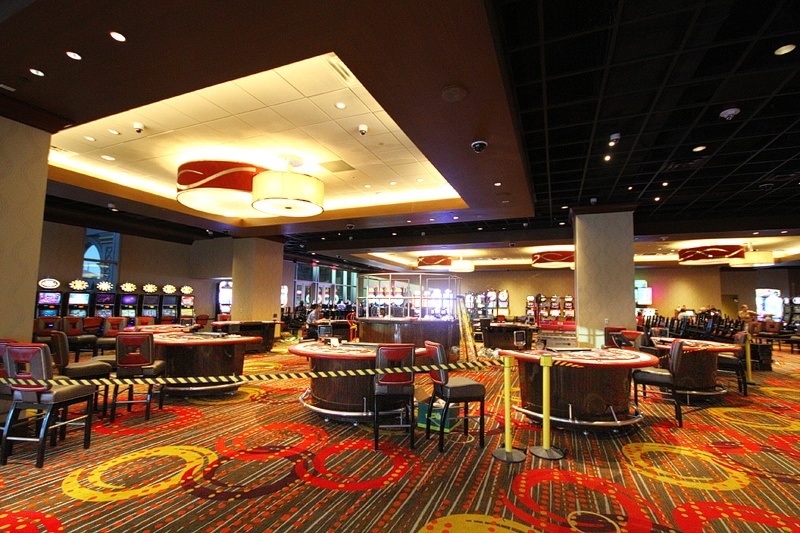 We're happy to see the dealertainers will soon have a permanent home, complete with their own blackjack table felt.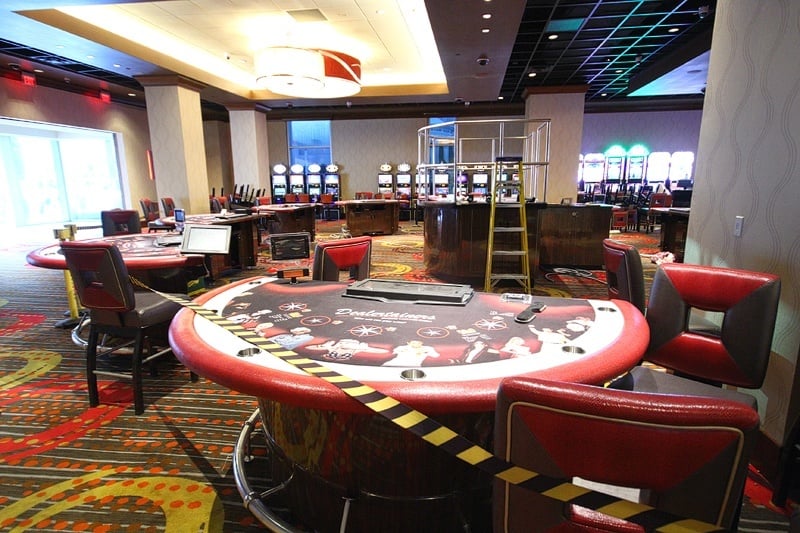 If you go past the new dealertainer area, and outside, you can see the new Linq-facing facade for Margaritaville.

There's another surprise farther down The Quad, on the Harrah's side.
The surprise is you can now peek into the space that will soon be the Las Vegas home of Food Network chef, Guy Fieri. We thought there would be more progress by now, but Fieri has had his hands full.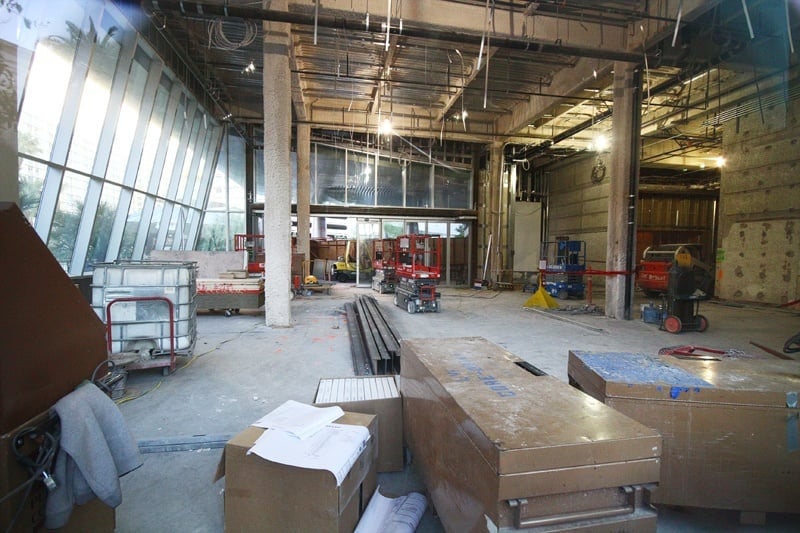 This is what Guy Fieri's new Las Vegas restaurant looks like on the outside.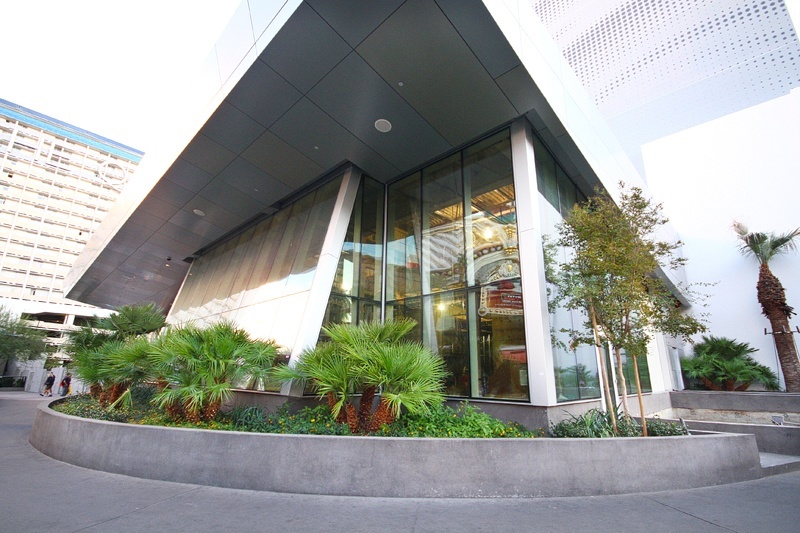 It's hoped Guy's American Kitchen & Bar will open by the end of 2013.
Big sections of The Quad's casino are still in the works, so there are sure to be more surprises to come. Just don't get used to calling it The Quad, if you get our drift.