The Quad Leaks Rendering of New Name: The Oontz
In recent weeks, rumors about a possible re-naming of The Quad hotel-casino in Las Vegas have reached a fever pitch.
Through our inside sources, we've managed to get our hands on a rendering that could reveal The Quad's new name: The Oontz.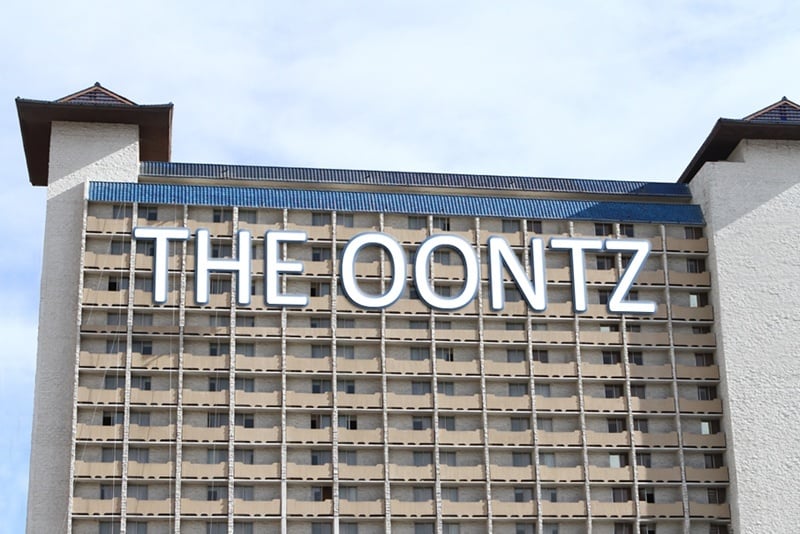 On conditions of anonymity, a source close to the rebranding project says, "This time, our finest marketing minds have chosen a name we think speaks to all our key demographics. The Oontz captures the energy of our renovated property, and overcomes many of the challenges we faced with The Quad name, including that it was deeply stupid."
"Oontz," of course, has become a shorthand way of referencing (sometimes pejoratively) the music played in Sin City's popular, and extremely lucrative, nightclubs. "Oontz" frequently appears as part of a series, as in "oontz, oontz, oontz," but casino executives have chosen to use just one to replace The Quad's name.
"Nightclub-goers are the future of hotel-casino marketing in Las Vegas," claims our source. "They're hip and now. We have a reputation for embracing both the hip and the now. Clubbers demand oontz, and we're going to give it to them. But that's just one layer. The Quad doesn't have multiple layers. It barely has one layer. The Oontz is going to be an experience. Layers of experiences, really."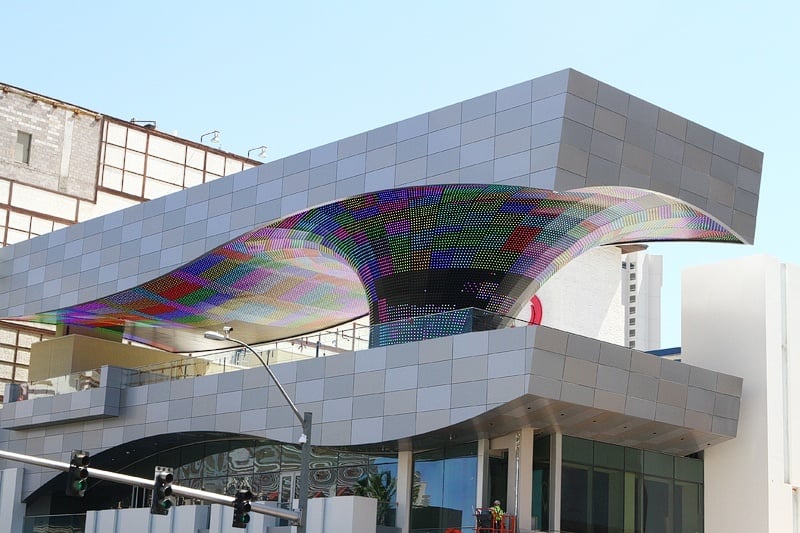 On a more practical level, The Oontz allows for some creative marketing, including seasonal promotions like "Oontztoberfest."
Before the leak of the Oontz name, this Las Vegas blog wasn't aware it has another meaning, a gambling-related meaning that cemented it as the next name of The Quad.
"Oontz" is actually another name for craps.
We found this excerpt in the "Morris Dictionary of Word and Phrase Origins" by William Morris.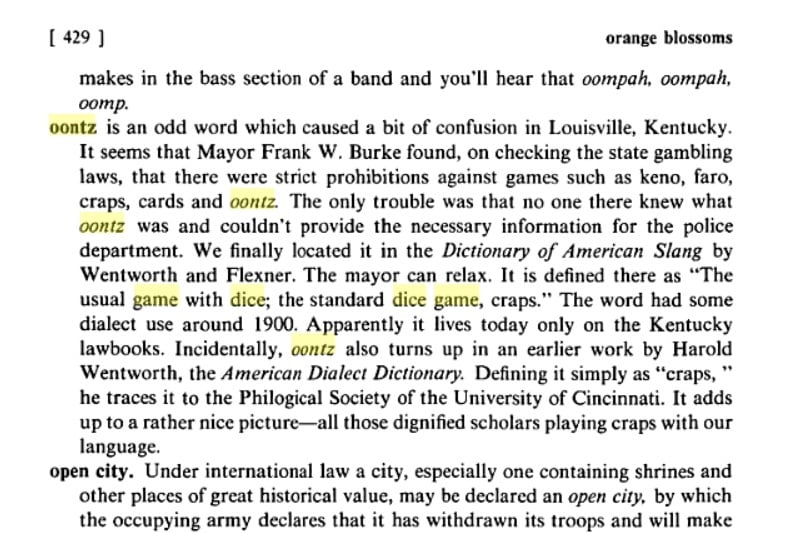 Casino executives have clearly thought The Oontz name through, and they need to, because rebranding a major hotel on the Las Vegas Strip is a costly endeavor. From door handles and in-room coffee mugs to stationery, cards and dice, everything must be replaced to institute a new name and logo.
Changing the name of the recently-rebranded The Quad could cost upwards of $2 million (about what it cost to change from Imperial Palace to The Quad in December, 2012), and the hotel is still smarting from its previous marketing misstep. Executives at The Quad are determined not to make the same mistakes again.

Our source reports, "We're not going to be duped into taking bad advice this time. We have a saying going around our executive offices. 'Fool me Oontz, shame on you. Fool me twice, shame on me.' Nobody really knows what it means, but it's definitely going around."
We'll be keeping tabs on all the latest developments at The Quad (and possibly The Oontz), so stop by often for updates both real and imagined.