Sprinkles Cupcakes to Close at Linq Promenade
The flagship location of Sprinkles Cupcakes is set to close at Linq promenade on July 5, 2019.
Sprinkles has been a fixture at the Linq shopping district since it opened in 2014. To its credit, Sprinkles lasted longer than many of the mall's original tenants.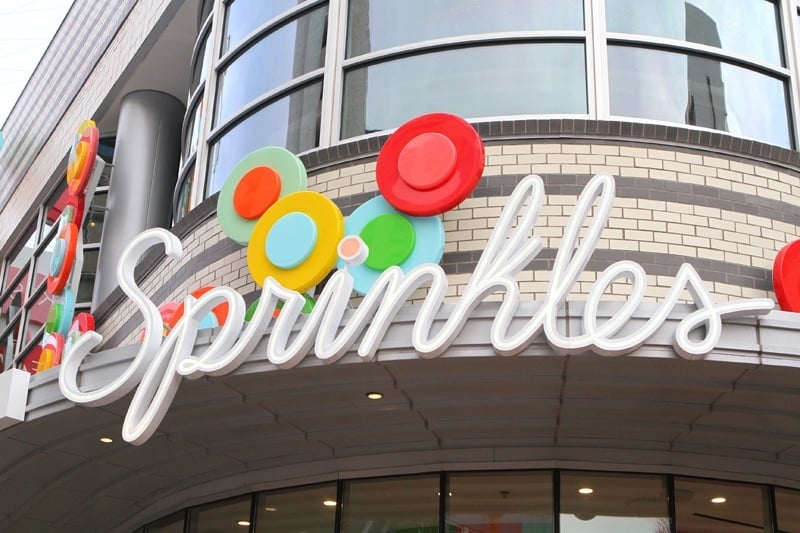 According to a notice posted at Sprinkles, the store will expand to "two new locations on The Strip this fall."

Sprinkles made headlines for its cupcake ATM. The Sprinkles cupcake ATM was touted as the world's first.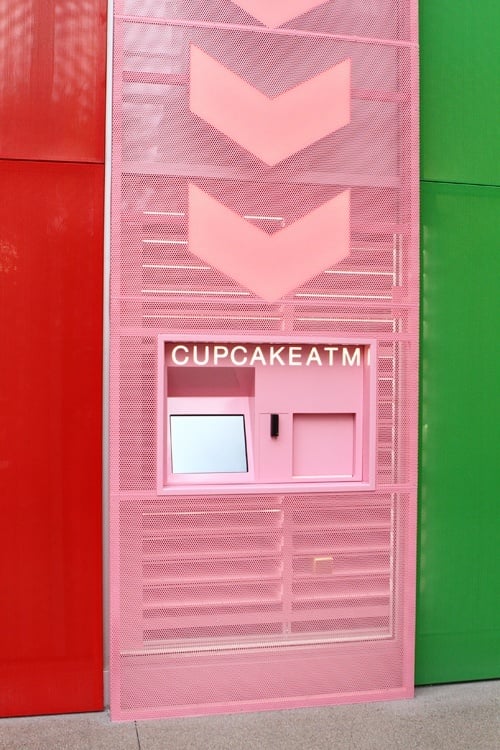 Sprinkles opened its original location in Beverly Hills in 2005. The company has more than 30 locations across the country.
The company was founded by Candace Nelson, who we took a photo of in 2014, because we've taken a photo of virtually everything.

Yes, they served ice cream, too. And cookies. But it was really about the cupcakes.
While we didn't visit Sprinkles too often, we're a little sad to see it go. Because whenever a cupcake store closes, an angel loses its moobs. Or something.
Speaking of moobs.

It seems the Linq promenade has already found a replacement for Sprinkles, Icebar. Icebar opens in November 2019. Visit the official site.

Sprinkles is being tight-lipped about the two new Vegas locations, but we trust we'll see the return of these master bakers soon.
Oh, like we were going to get through an entire story without a single "master baker" reference. Do you know this blog at all?
Update (7/7/19): Word on the street is Sprinkles has struck deals with MGM Resorts, and the most likely candidates for future Sprinkles locations are Aria and MGM Grand (Park MGM is also a contender). For the record, Sprinkles has officially said "no comment." Cupcake scoop for the win.