Smoke at Resorts World Turns Out to Be Overcooked Nothingburger
Just days before it's set to open, Resorts World gave everyone a freak-out.
Resorts World, of course, is a new casino megaresort set to open June 24, 2021 at 11:00 p.m.
It's a $4 billion beauty.
On June 20, 2021, a friend sends us a photo of Resorts World spewing smoke.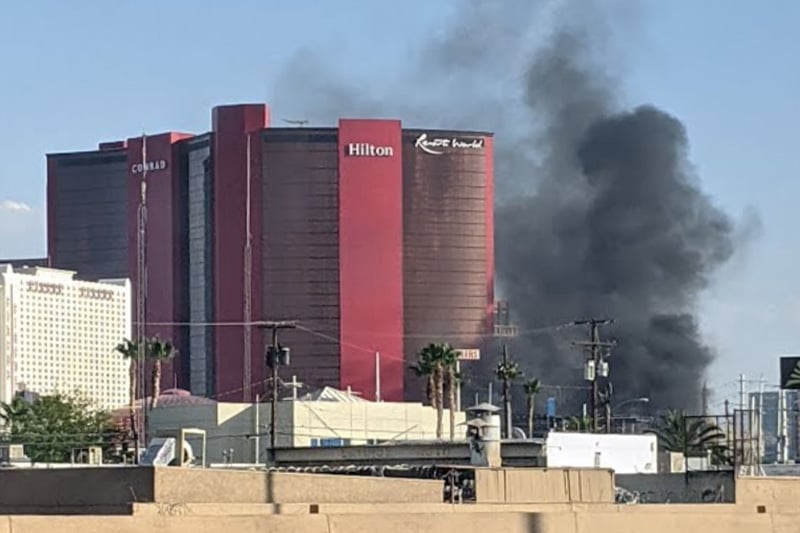 First, we freaked out because, naturally, we don't want anyone hurt, blah blah blah.
Second, and much more importantly, a fire could delay the opening of a new casino!
In a panic, we rushed to the scene. Not really, but that makes it sound more dramatic. It was more like ambling. We are a blog, not local TV news.
We made the hellish trip to the top of the Circus Circus parking garage to get a look at the source of the smoke.
Here's a highly-professional video of the scene.
Come to find out, the smoke was a quarter-pound nothingburger with lots of sizzle, but no patty. Much like our lovemaking.
It seems a small piece of equipment caught fire in a remote section of the Resorts World footprint.
The area is used for storage, and the small fire was against a brick wall. Beyond their popularity in karate demonstrations, bricks are known for their inability to catch fire.
The fire took upwards of three minutes to extinguish.
It's worth noting it was 110-degrees-plus outside. On such days, even popsicles have been known to spontaneously catch fire.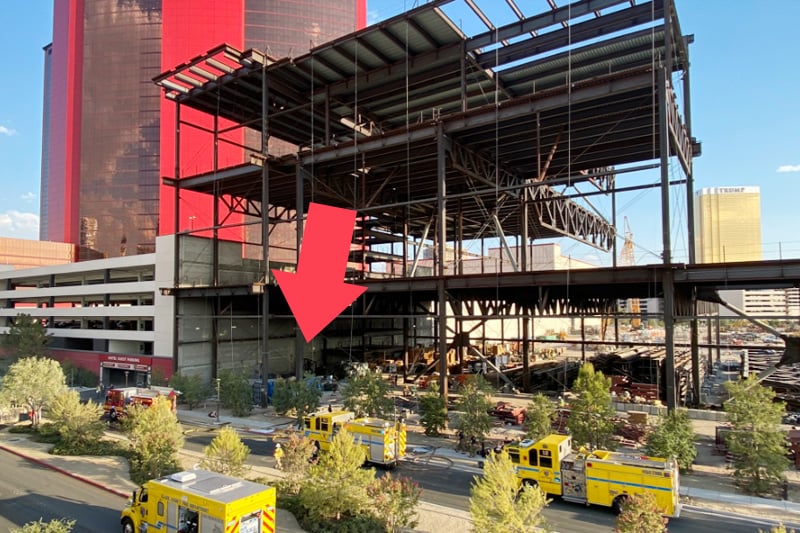 There was virtually no damage, and nobody was injured.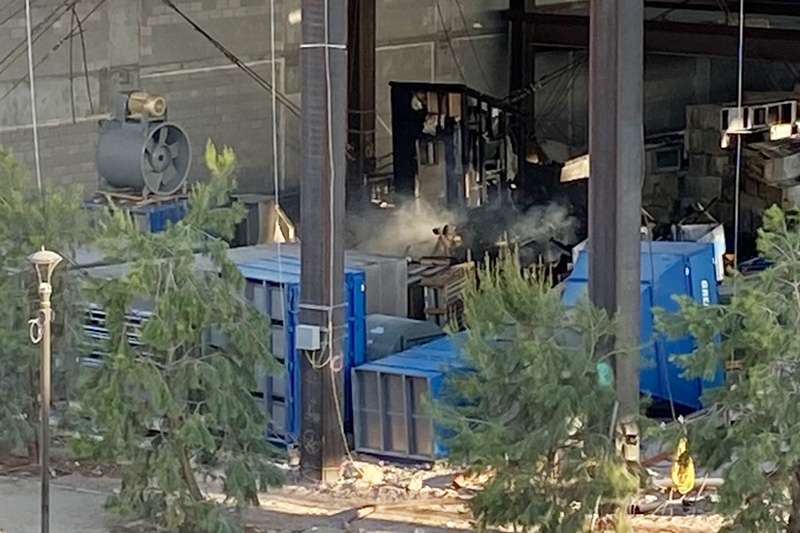 Best of all, the incident not only won't affect the opening of Resorts World, it didn't even disrupt the evening's friends and family play date.
We're elated this incident turned out to be nothing. We've been saying Resorts World will be "fire," but we did not mean this.
Expect to hear much more about Resorts World in the coming days.