SLS Las Vegas Fires Up Its "Starck Frames" in Anticipation of Opening
SLS Las Vegas is showing off some video screens on the exterior of the new hotel, built on the site of the former Sahara.
These displays are referred to internally as "Starck frames," after the hotel's lead designer, Philippe Starck.
There's one on the building near the intersection of Las Vegas Boulevard and Sahara Avenue. Some of the frames have video displays and others will have static images (for example, the empty frame next to the video screen, below left).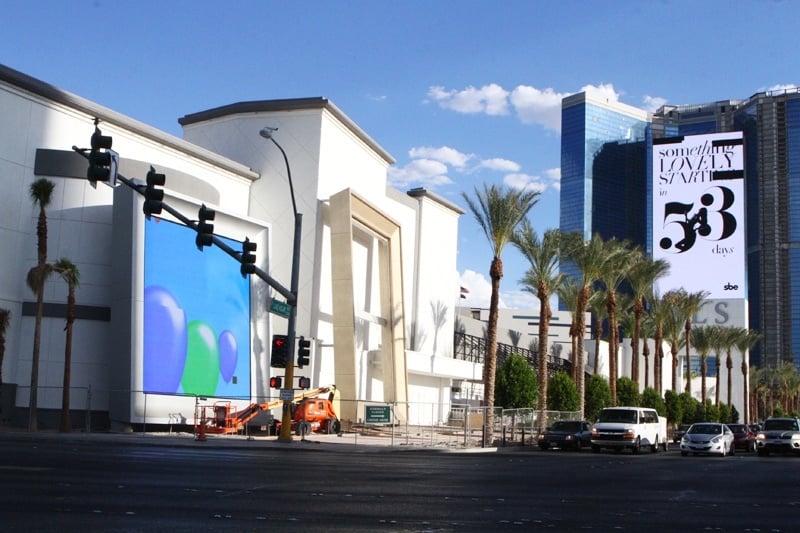 At the moment, the frames are displaying colorful, animated balloons, perhaps a clever way for the SLS team to communicate what's coming soon to the hotel's day club, the Foxtail Pool Club. If you know what we're saying.
Another "Starck frame" is at the back of the building, facing Paradise Road, near the hotel entrance.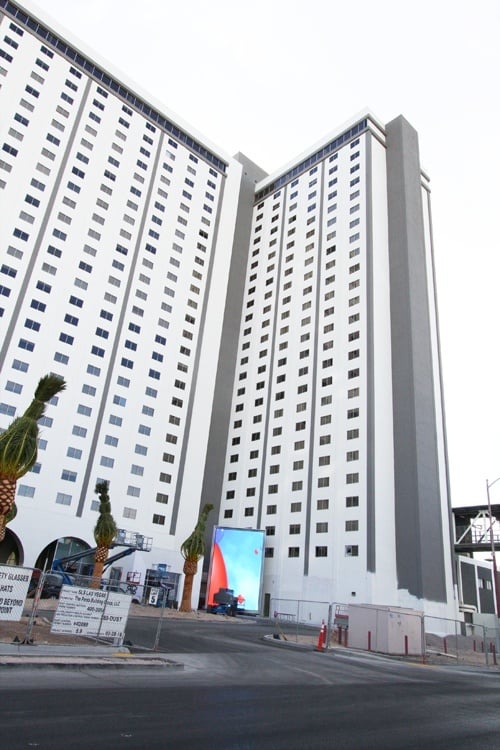 There are several more "Starck frames" still in the works, and they should add some distinctive visual appeal to this new hotel-casino.
Video displays will be a big part of the SLS experience, both inside the hotel and in its pool area. SLS and Phillipe Starck have partnered with Korean Technologies, a company based in (wait for it) Korea, to create interactive and 3-D displays throughout the hotel. A 3-D projected display in the hotel's pool area will cover the entire face of a hotel tower as well as the hotel's parking structure. We are so there. With popcorn.
Philippe Starck is a longtime collaborator of SLS CEO Sam Nazarian. Read more.
Random Philippe Stark factoid: He designed Steve Jobs' yacht, named Venus.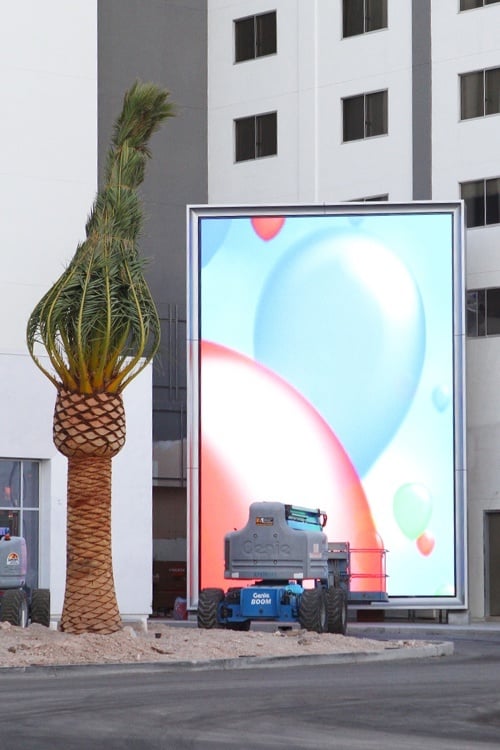 SLS Las Vegas is scheduled to open August 23, 2014, and honestly, we're getting hungry just thinking about it. (SLS will have nine new restaurants, that's why.)
Check out our wildly inept walk-through of this welcome new addition to the north end of the Las Vegas Strip.