SlotZilla Zip Line's "Zoomline" Opens at Last at Fremont Street Experience
The long-awaited upper line, or "Zoomline," of the SlotZilla zip line officially opened at noon on August 31, 2014, in downtown Las Vegas.
The ride's lower lines, dubbed the "Ziplines," at 77 feet up, have been open for some time. The Zoomline is 114 feet up, and Zoomline riders depart the SlotZilla tower prone, or "Superman-style."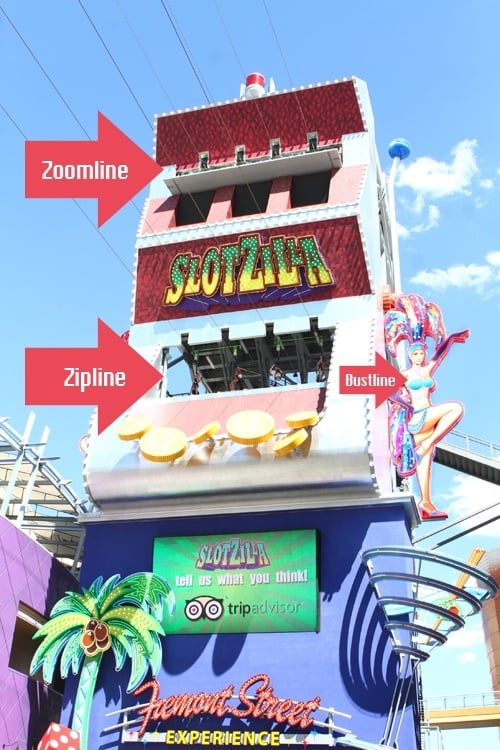 Zipline riders land halfway down the Fremont Street Experience, between Four Queens and the Fremont casino.
Zoomline passengers soar the entire length of Fremont Street Experience, or about five football fields, landing near the Golden Gate casino.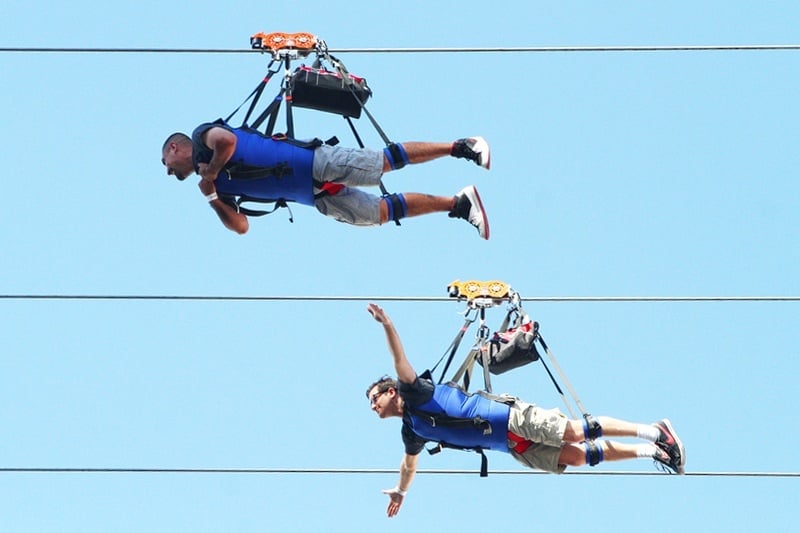 We've been writing about the progress of SlotZilla since it was originally announced in November, 2012. Now, our day job is at Fremont Street Experience, so we've had a rare opportunity to see the evolution of this new downtown attraction up-close.
See all our fairly obsessive SlotZilla coverage here, or visit the official SlotZilla zip line site.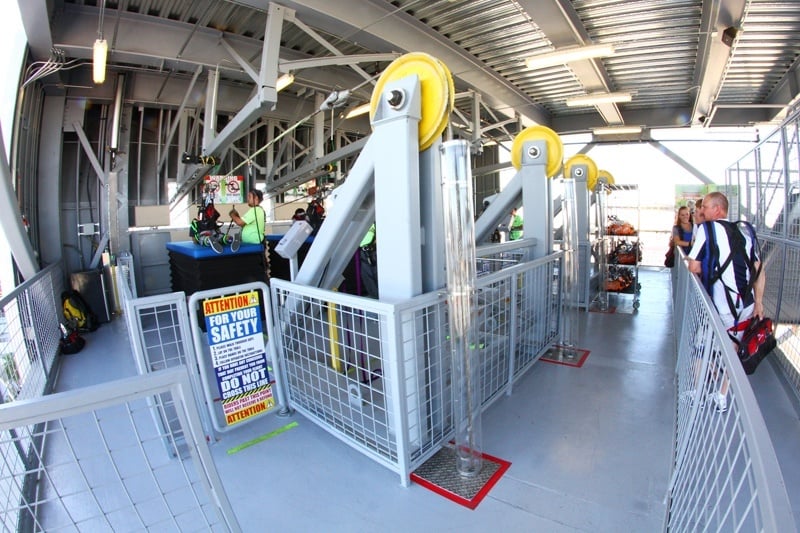 One of the more fascinating (translation: terrifying) things about the SlotZilla Zoomline is the aforementioned "114 feet up."
It doesn't sound all that daunting until you realize the Fremont Street Experience's Viva Vision video screen is 90 feet up. You actually take off above the canopy and then fly under it.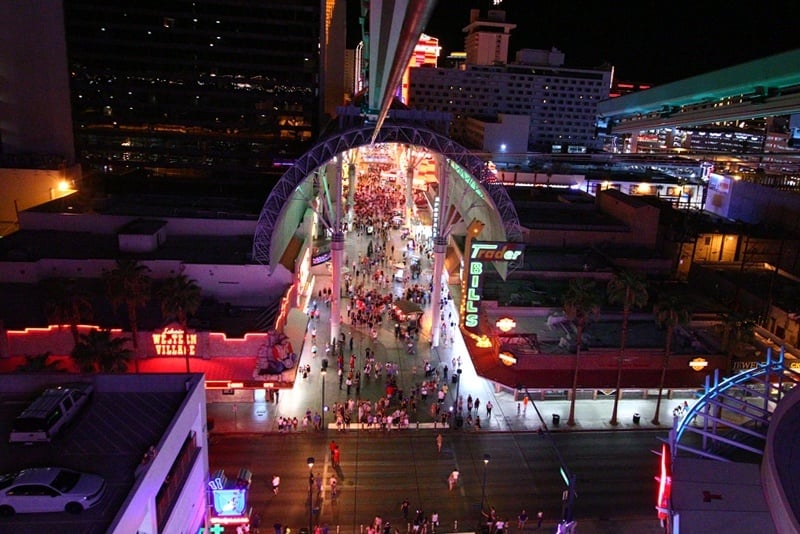 The people who've already tried it say the view from the Zoomline is mesmerizing, and not unlike flying dreams. We haven't ridden yet, so we'll take their word for it.
Here's how the take-off looks from the Zoomline launch platform.
How much does SlotZilla cost? The cost of SlotZilla's upper Zoomline is $45. The lower line (the "Zipline") costs $25. It's $40 Zoomline and $20 Zipline before 6:00 p.m.
SlotZilla cost $17 million to build.
What are the weight limits for SlotZilla? If you're looking for the zip line Las Vegas weight limit, it's 100-300 pounds for the upper Zoomline (60-300 for the lower Zipline).
Zoomline tickets are available online, but can also be purchased at the SlotZilla box office near the base of the SlotZilla tower. If you see someone with a large camera skulking around, that's probably us, so say "hello."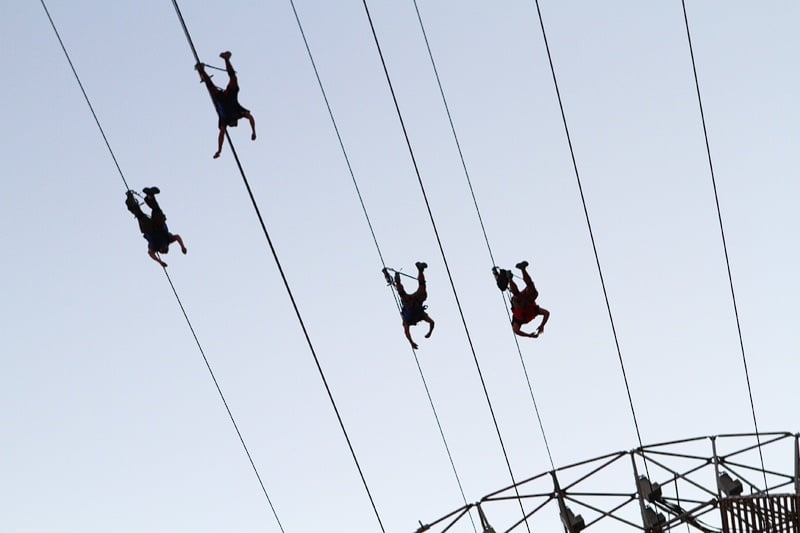 With the opening of the Zoomline, thrill seekers have a new reason to visit downtown, otherwise known as this Las Vegas blog's home away from home. (Oh, who are we kidding? We like downtown more than our actual home. Hint: Go-go dealers.)
Learn more about one of the new things to do in Las Vegas.
Let us know what you think of the new SlotZilla Zoomline and we might even be convinced to give it a try despite having a serious, serious thing about heights.