Six Shiny New Things at Monte Carlo Las Vegas
It's happened without fireworks or media stunts, but Monte Carlo Las Vegas has stealthily added an impressive array of new offerings in recent weeks.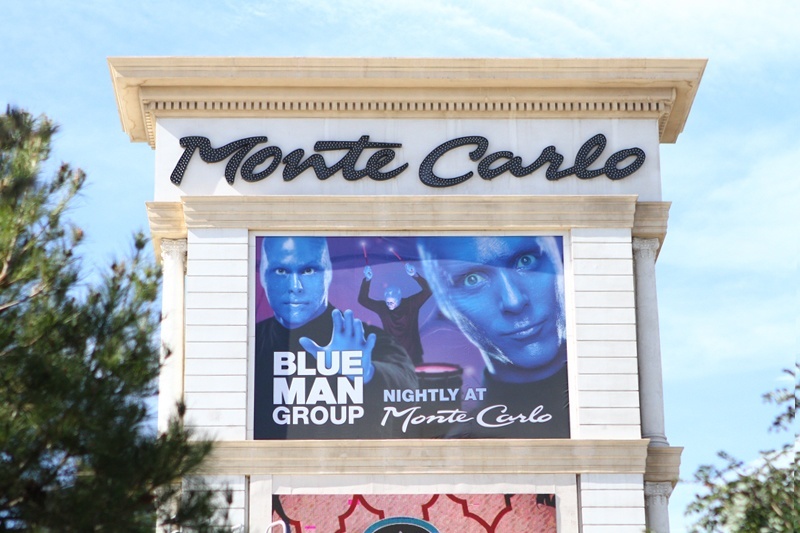 The transformation taking place at Monte Carlo includes 800 Degrees Pizza, Double Barrel Roadhouse, Yusho restaurant, Blvd. Creamery, Sambalatte and a foliage-filled outdoor pedestrian plaza.
Let's take a look at what's new inside Monte Carlo, and outside, too.
1. 800 Degrees Pizza
800 Degress Pizza serves up build-your-own pizzas cooked in a wood-burning oven at, you guessed it, around 800 degrees. That high heat means pizzas come out quickly, and the price points are appealing, too.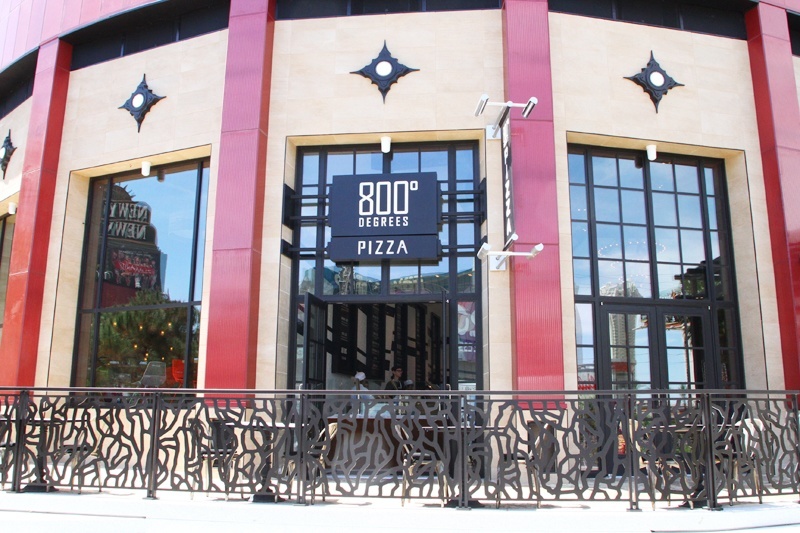 Our Margherita pizza was $7.65, and was big enough to share. Most toppings are an additional $1.50 each.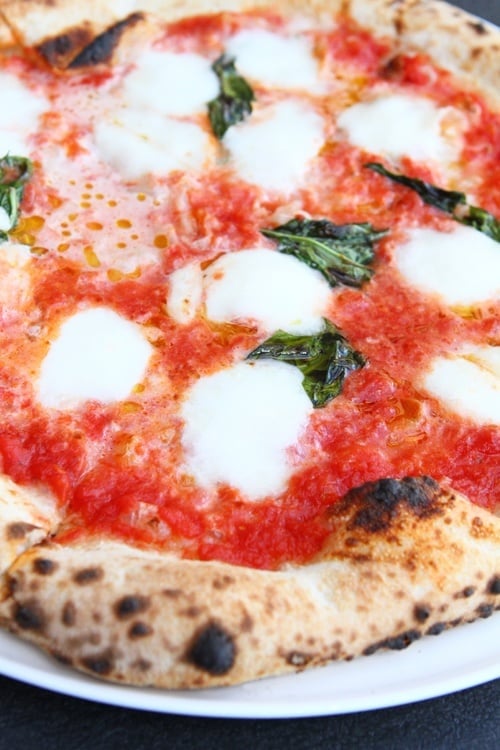 800 Degrees Pizza seats about 120 customers and has a 3,000-square-foot dining room, as well as a 1,000-square-foot outdoor patio.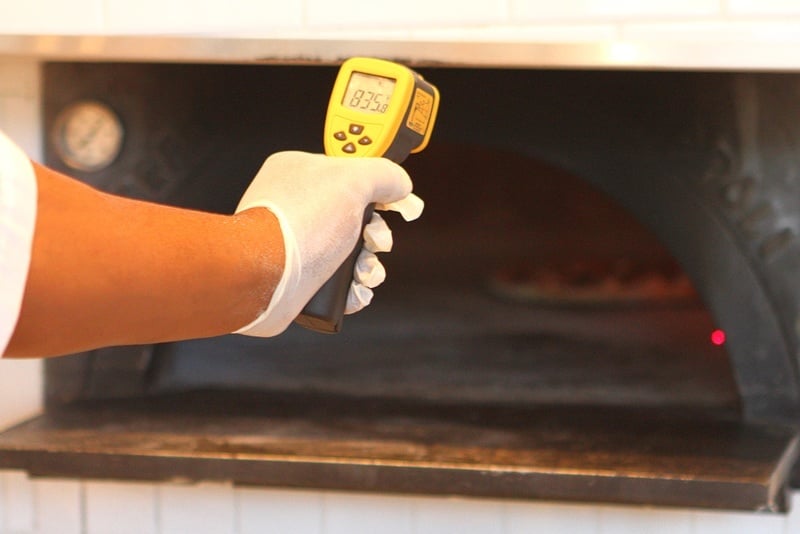 The restaurant is open from 11:00 a.m. to 2:00 a.m.

The pizza crust is absolutely delicious, although the middle of the pizzas are on the soggy side. However, we've been informed by longtime reader, J.K. Grance, "The dots of cheese are the traditional style on a Margherita. If the pizza is a little soggy in the middle, then it's a properly done Neapolitan-style pizza. Which is to say, the Margherita you had is a very old-school pie."
Let us know what you think!
Still, the price is right, and the indoor-outdoor seating makes 800 Degrees Pizza a fine dining option on The Strip. A second Vegas location is scheduled for 800 Degrees Pizza, in the new SLS Hotel.
800 Degrees Pizza at Monte Carlo
2. Double Barrel Roadhouse
Like 800 Degrees Pizza, the new Double Barrel Roadhouse straddles indoors and outdoors.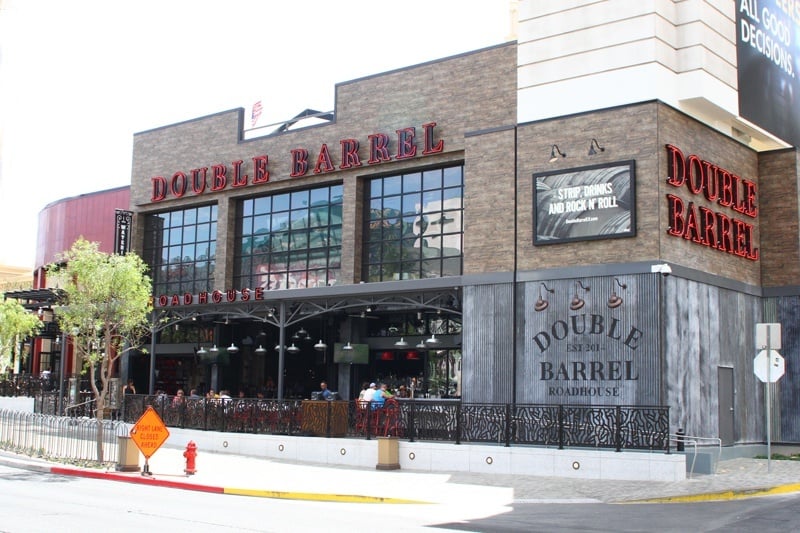 Double Barrel Roadhouse is spacious, with multiple levels within its 12,000-square-foot space.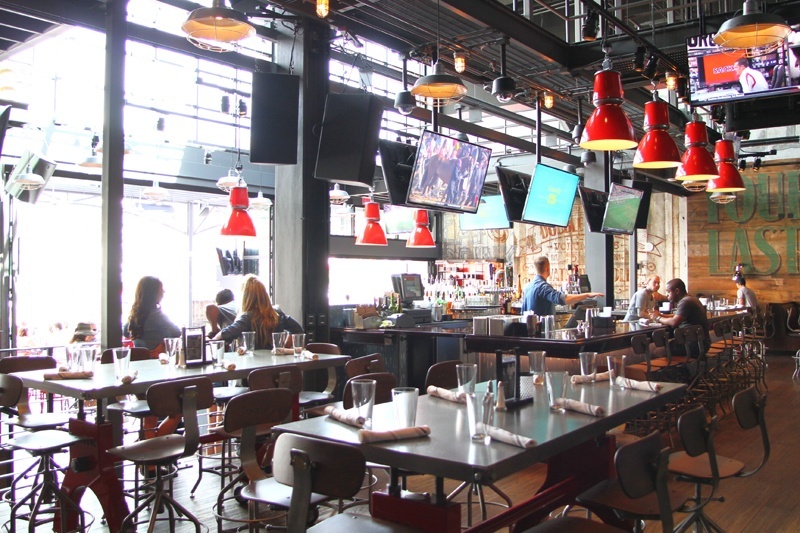 The signature cocktails are delicious, and run $14 a pop. We went with the Blue Orchid, with Bacardi Dragon Berry rum, Luxardo Maraschino cherry liqueur, Bols Blue Curacao liqueur and lemonade.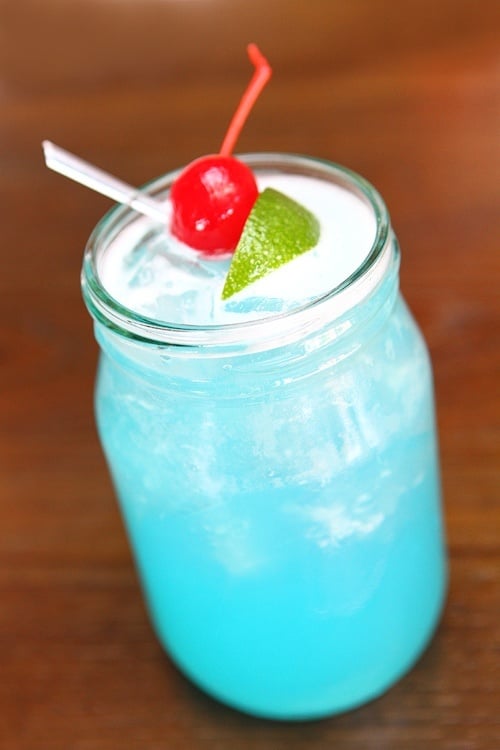 We visited at lunch, but as the evening progresses, apparently there's live entertainment, including performances on the restaurant's catwalks.
Public service announcement: Before you visit Double Barrel Roadhouse, make sure to consult with our friends over at VegasChatter.com to learn more about some "It's a prank, right?" charges this joint tacks onto your tab without telling you beforehand. It's not as bad as the CNF charge we've shared in the past, but it's a scam nonetheless.
Double Barrel Roadhouse at Monte Carlo
3. Blvd. Creamery
Blvd. Creamery offers treats of all sorts, but specializes in those of the frozen variety.

The ice cream isn't particularly memorable, but the cost is. A small scoop of ice cream and one topping ran us $5.40. Not the most expensive ice cream on The Strip, but not a bargain either. (A triple scoop runs $9.) Hey, somebody has to pay for this prime location.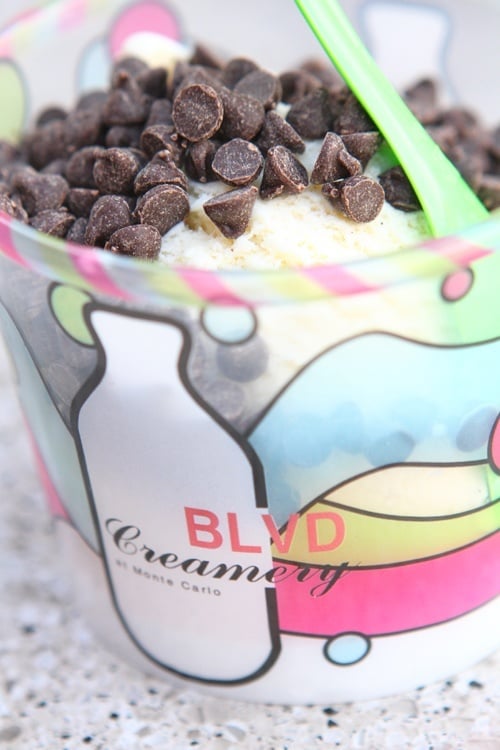 There were lots of other sweet treats to choose from as well, things like cookies and even some fancy Rice Krispie Treats.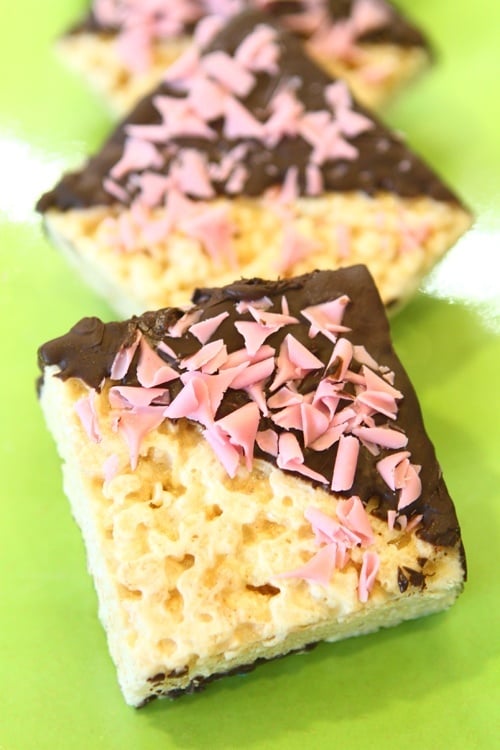 Again, there's some great outdoor seating, perfect for relaxing and people-watching.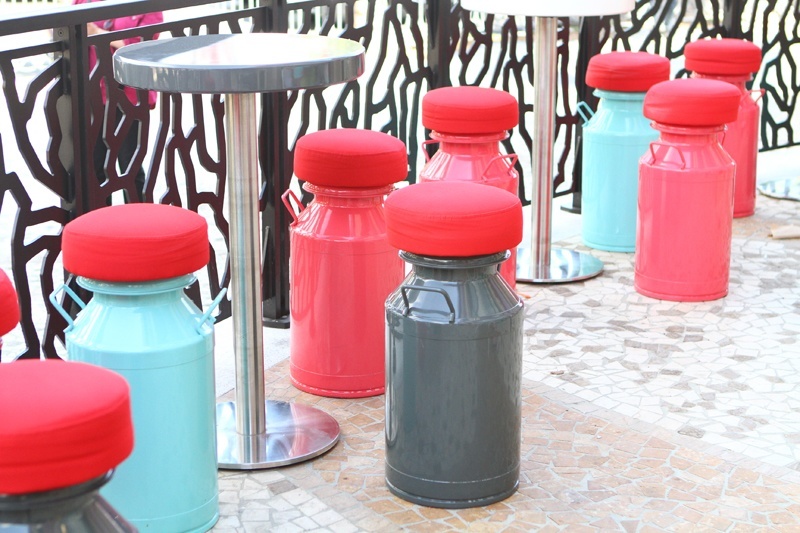 Enjoy a few more photos from Blvd. Creamery at Monte Carlo.
Blvd. Creamery at Monte Carlo
4. Yusho Japanese Grill & Noodle House
Yusho Restaurant opened April 9, 2014, with little fanfare.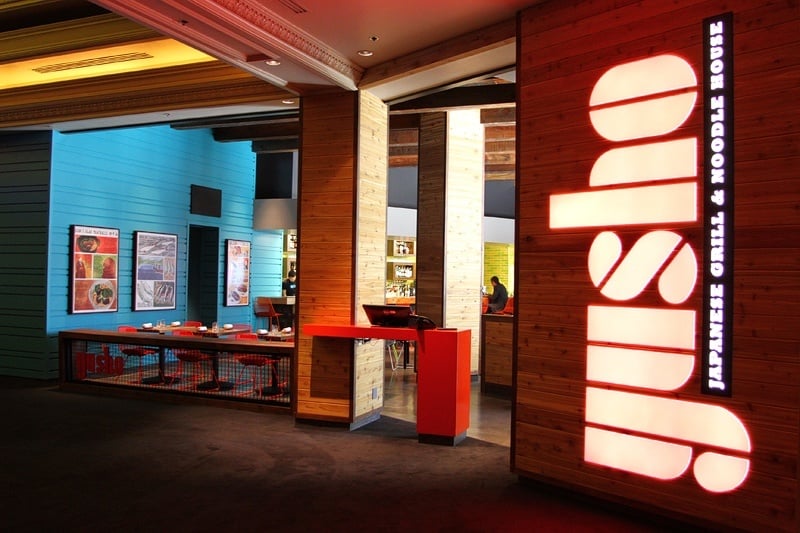 The new restaurant features Japanese street food, and is said to offer "the essential flavors of seasonal meats, fish and vegetables intensified over a fiery grill."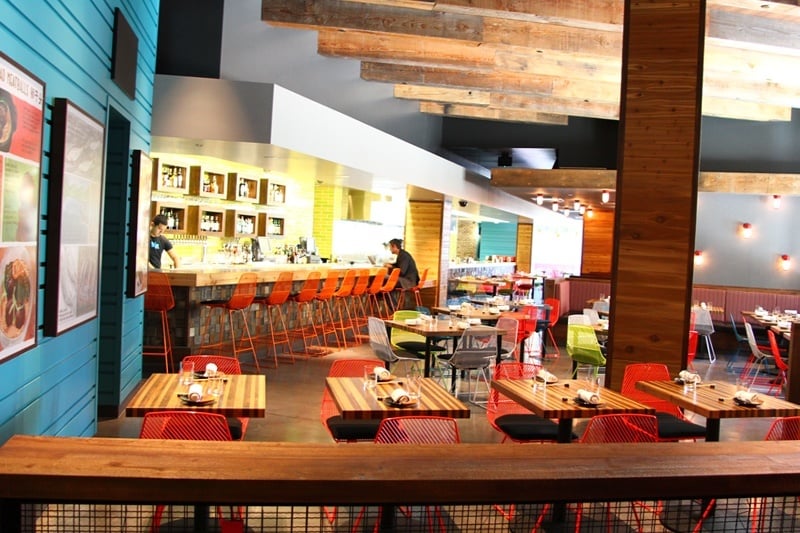 Yusho has a considerable pedigree. It was created by Matthias Merges who was Executive Chef at Chicago's Charlie Trotter's for 14 years.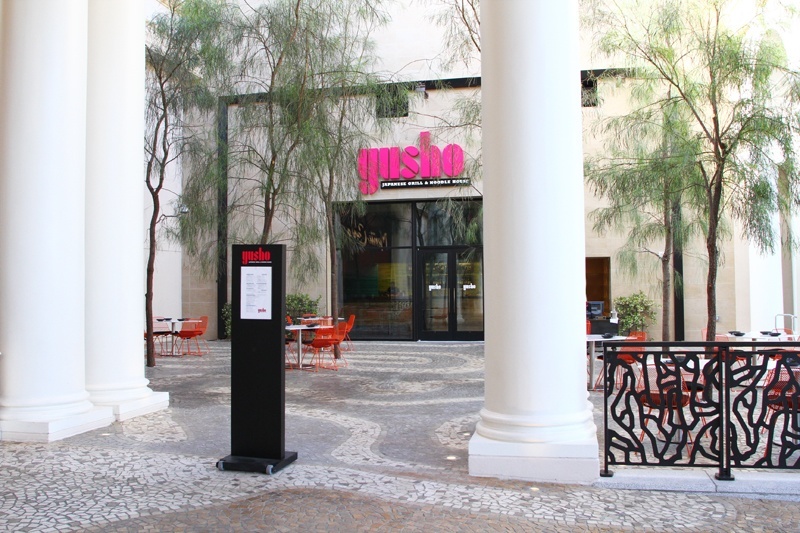 See the restaurant's full menu.
Yusho Restaurant at Monte Carlo
5. Sambalatte
It's a coffee joint, but it's Vegas, so it can't just be a coffee joint, of course.
Sambalatte, instead, describes itself this way: "From the moment you arrive at the Sambalatte Torrefazione Coffee Lounge, you realize you have entered an environment of sensory immersion. Through meticulous attention to detail, Sambalatte provides an atmosphere that delights the senses."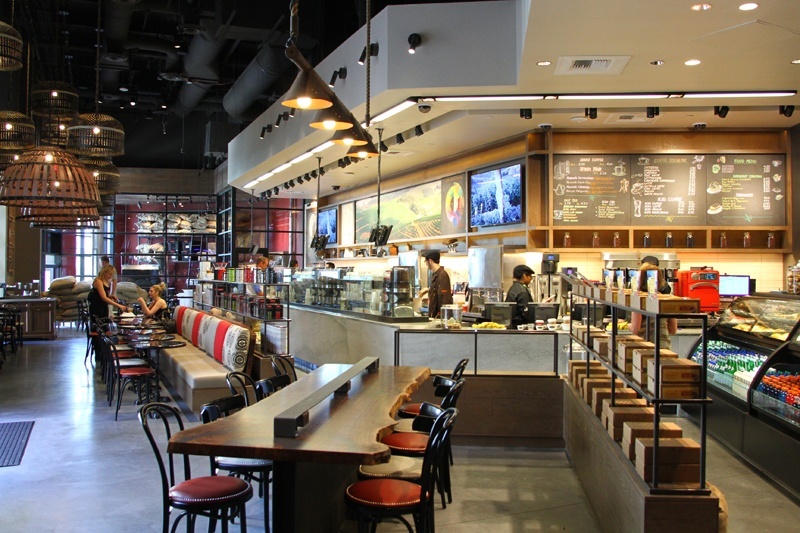 Get more fluffery at Sambalatte's official site.
Sambalatte at Monte Carlo
6. The Outdoors
Aside from all the new places to eat and drink at Monte Carlo, what's really new is the outdoors.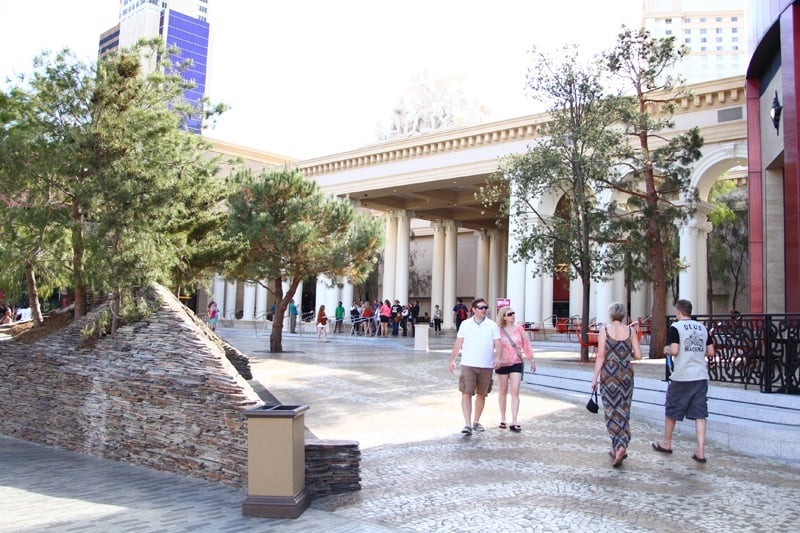 The front of Monte Carlo has had some major work done, including the addition of lots of trees, stone work and water features.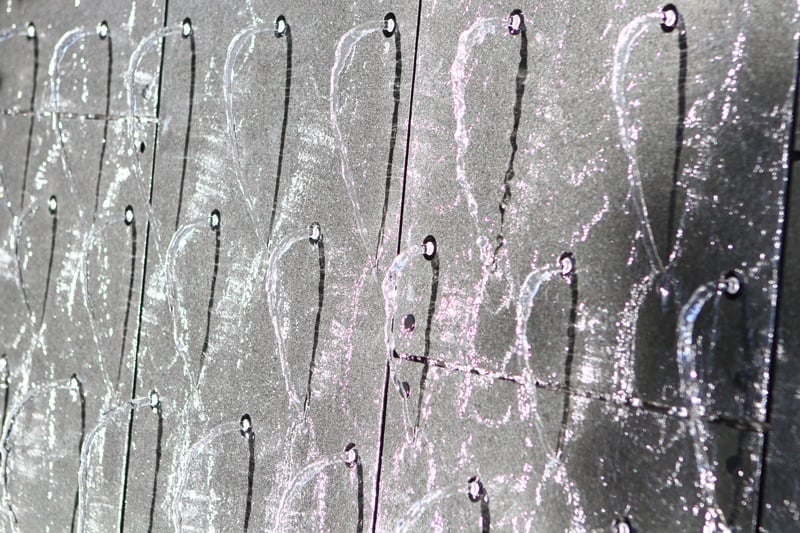 The walkways along Monte Carlo are inviting and many are taking advantage of the ample seating at Blvd. Creamery, Sambalatte and Yusho.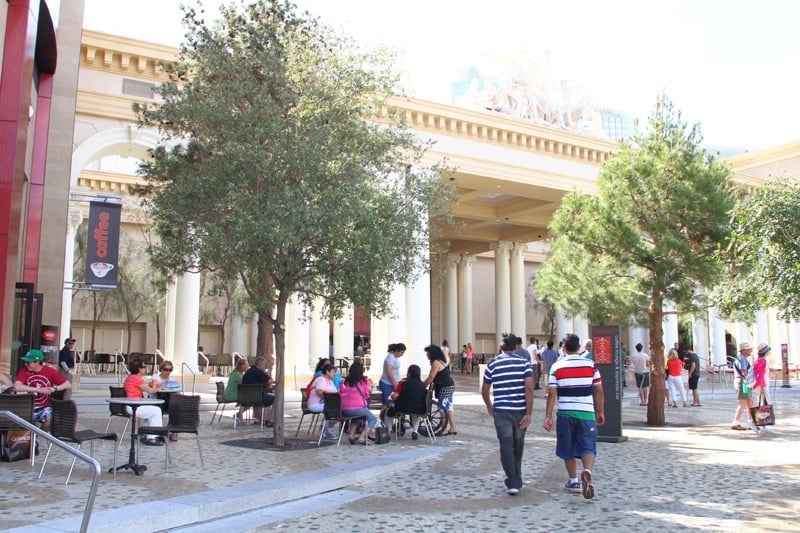 A message on the side of Blvd. Creamery perhaps says it best: Sit. Savour. Socialize.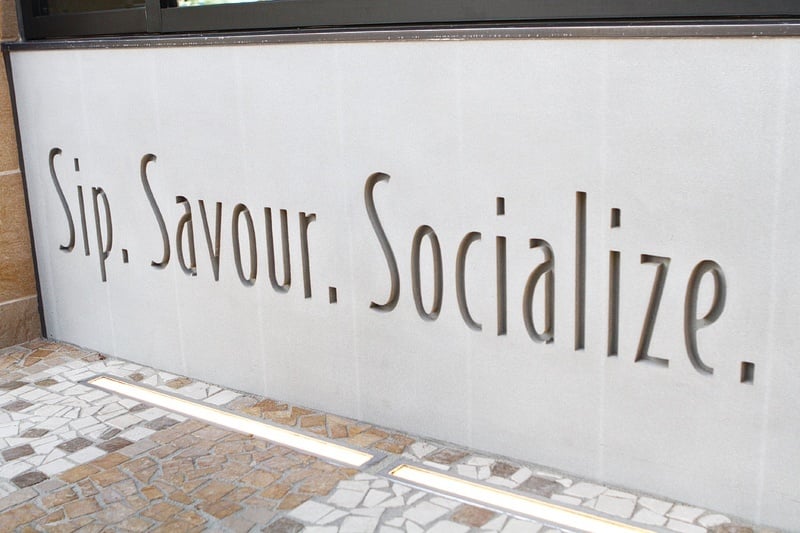 A sticking point, of course, is that "Sit. Savour. Socialize" sign doesn't include another important "S" word in Las Vegas: Spend.
We aren't quite convinced the proliferation of tree-lined outdoor spaces will translate into more business in casinos. Unless that's not the goal. And if it's not, what is the goal? Guess we'll have to wait and see where all this outside takes us!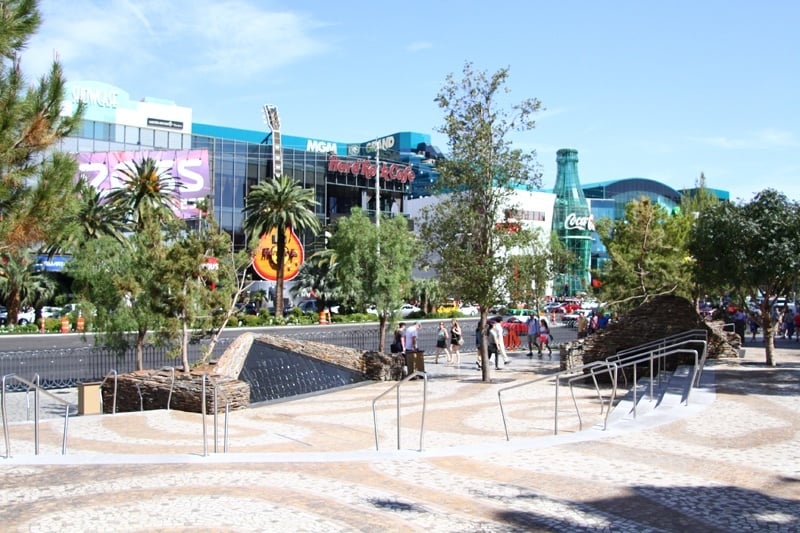 In any event, kudos to Monte Carlo for bringing together a diverse mix of new venues, as well as thoroughly transforming its facade and giving guests new things to see and do.
The Park at Monte Carlo Las Vegas