Sigma Derby is Done at MGM Grand
A popular, old-timey horse racing slot machine called Sigma Derby has finally been put down for good at MGM Grand.
Sigma Derby has a passionate following, and until recently, there were just two in Las Vegas (and possibly the country).
And then there was one.
An MGM Grand rep confirmed to us Sigma Derby won't be back. The company said it has "done everything possible to prolong its active lifespan but that's simply no longer possible."

That leaves just one Sigma Derby standing, the one at downtown's The D Las Vegas.
Sigma Derby has built a fan base for a number of reasons.
There's a communal element to the game, because up to 10 players can join in the fun. The cheering at Sigma Derby is about the only sound louder than a dice table in a Las Vegas casino.
Also, the machines only take quarters, so guests can play for an extended period of time (while enjoying free beverages) for relatively little cost.
The game is easy to understand as well. Players wager on two horses in each race. The horses they pick must finish first and second, in any order.

Noting the popularity of Sigma Derby, a company called Konami attempted to make an updated version of the mechanical horse racing game, Fortune Cup.
It's fine. But it's no Sigma Derby.
While fans of Sigma Derby will bemoan its passing at MGM Grand, we have to believe the casino is relieved to have it off the floor once and for all.
The machines break down frequently, and parts are nearly impossible to get, and many of the parts have to be fabricated from scratch.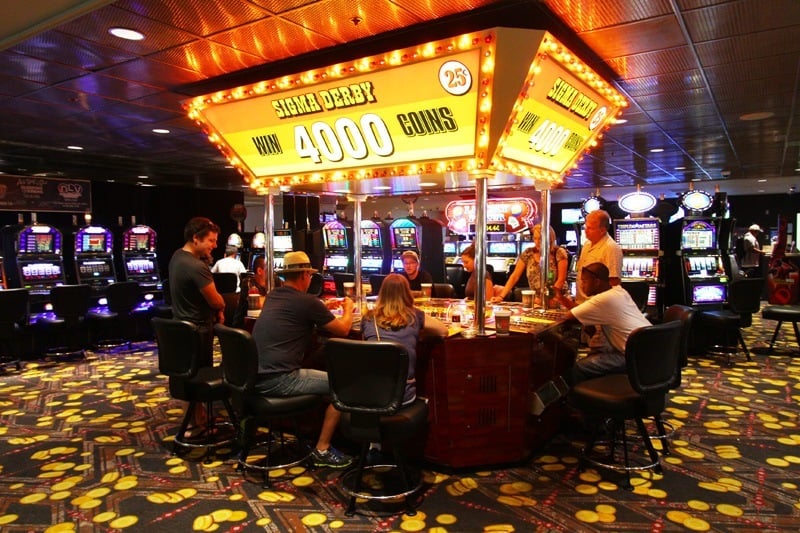 In addition, casinos have moved away from coins to TITO (ticket in, ticket out) systems because of the cost of labor and maintenance involved.

It's unknown how long the sole remaining Sigma Derby might last. The D installed Fortune Cup right next to the classic machine, possibly hoping customers would migrate to the new game so the old version could be retired.
That didn't happen, and now there's an additional incentive to keep Sigma Derby around. There's major P.R. value in being the only game in town.