Classic Flame Steakhouse at El Cortez Will Close in August
A beloved downtown restaurant, the Flame Steakhouse at El Cortez, will close Aug. 31, 2014. Because there wasn't quite enough WTF happening in Las Vegas already.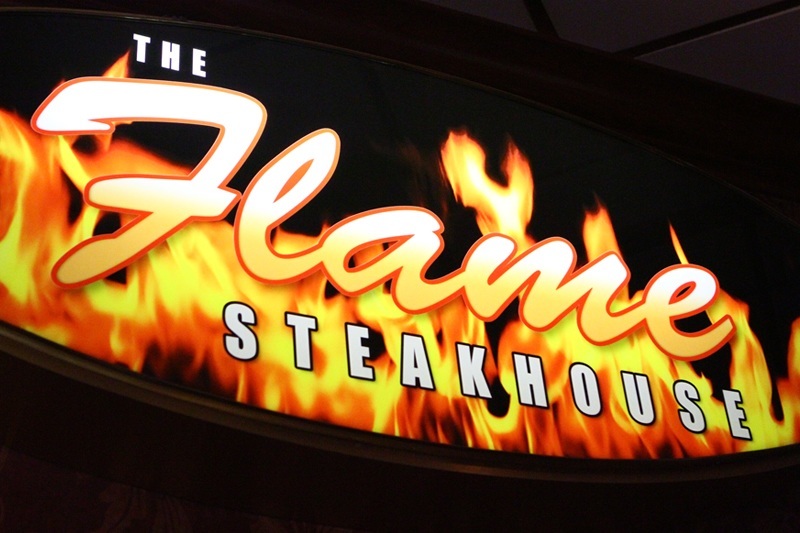 A new 24-hour restaurant is planned for the Flame space, Siegel 1941.
The name is a reference to mobster Bugsy Siegel who was one of the co-owners of the hotel (although Siegel and his pals didn't get involved in the hotel until 1945).
A news release from El Cortez, distributed the day following our initial report about the Flame's closing, says, "Encompassing the spirit of classic Vegas, Siegel's 1941 will seamlessly blend the authentic vintage feel of the El Cortez with a modern interpretation of your traditional Las Vegas 24-hour dining establishment. The space will boast a historic look utilizing original design elements and an impressive display of archival artwork throughout the restaurant."
The release adds, "New chef-driven menu items will be highlighted while favorites from The Flame, such as the classic roasted prime rib and seasonal stone crab, will be available for guests to enjoy."
The new restaurant will open by the end of the year.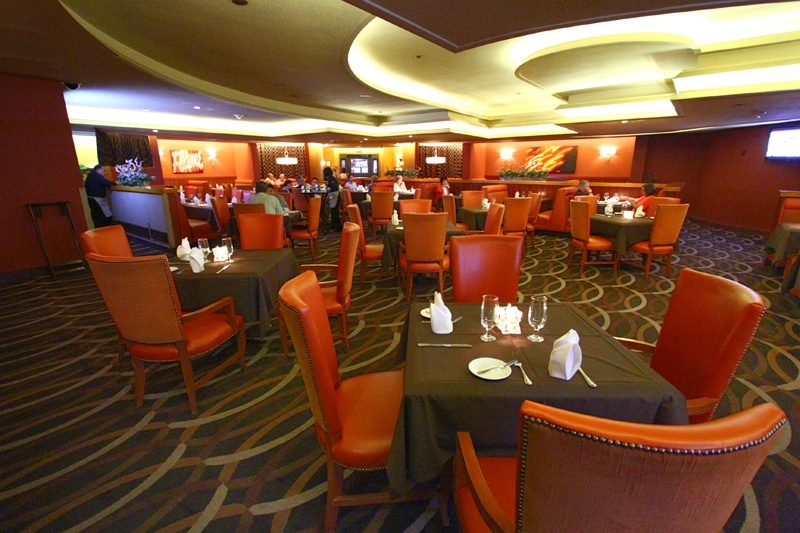 Given it would make little sense to have two 24-hour offerings, we've heard the Cortez Cafe may be used for the addition of a new nightlife offering. Yes, a nightclub at El Cortez.
A first glance, the idea of opening a nightclub at El Cortez is akin to opening a nightclub at your grandma's assisted living community. Then again, El Cortez has a prime location in the booming Fremont East District, and it's possible a night spot could bring in a more youthful, affluent crowd. El Cortez has certainly managed to endure a lot of social and economic trends since it opened in 1941. We'll hold off judging until we can learn more. (First time for everything.)
While we're scratching our head about that potential turn of events, we're going to take a moment to think about the delicious bread balls at The Flame.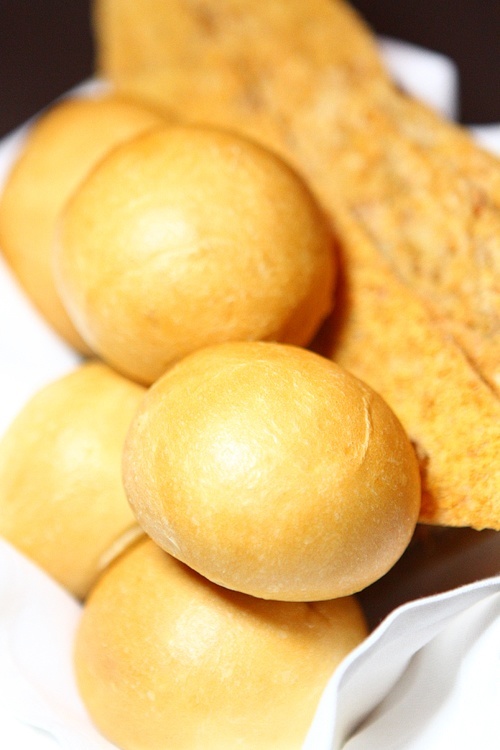 Before it was called The Flame, the steakhouse was called Roberta's, after the wife of recently-deceased former El Cortez owner, Jackie Gaughan (pronounced "gawn").
Gaughan passed away March 12, 2014, and while he sold the El Cortez in 2009, he continued to reside there until his death. It's been suggested the timing of the closure of The Flame could be related to Gaughan's passing, but it's just conjecture at this point.
The bottom line is restaurants in Las Vegas don't tend to close if they're wildly successful, so while beloved, it was probably time for a change.
But, damn, those steaks.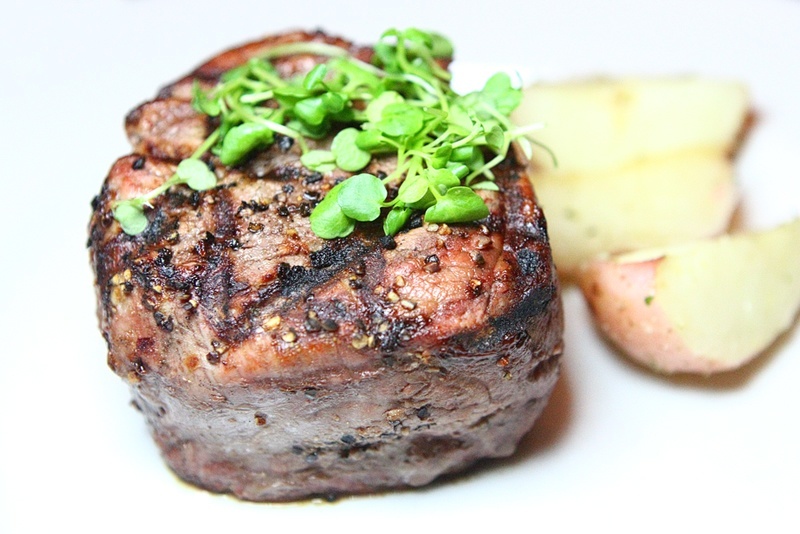 The Flame has a loyal following. The live piano music lends the restaurant a refreshingly mellow vibe, in stark contrast to so many Strip restaurants that feel the need to blast music to convince diners they're having a good time.
At The Flame, the focus is flavorful food, conversation and old-school service. In fact, several of the servers at The Flame have been at the restaurant for decades. Hearing the restaurant is closing, with relatively little notice, seems to have sent them into shock. The good news is they'll be able to work in the Cortez Cafe until it closes, then they'll move over to the new restaurant when it opens.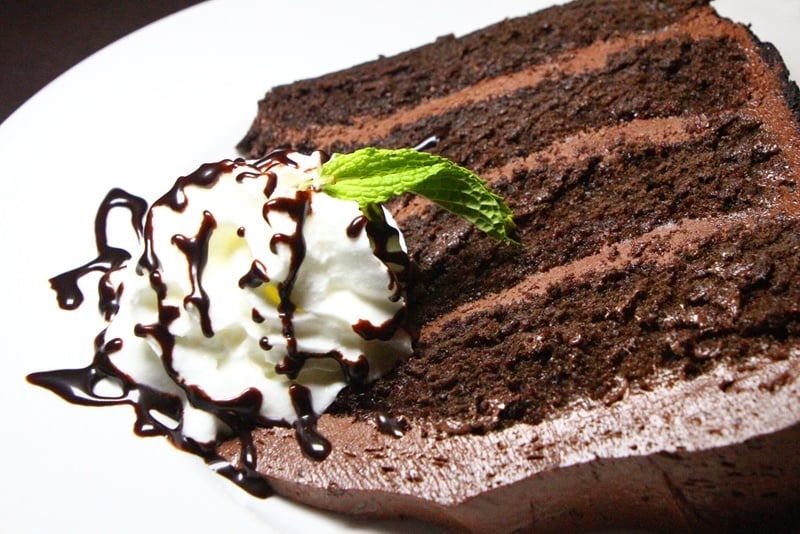 So, if you love you some Flame Steakhouse, make a reservation before August 2, 2014. You won't want to skip tasting this slice of vintage Sin City.
Once The Flame is gone, the already-short list of good steakhouses downtown will be even shorter. Your best bets are Andiamo at The D Las Vegas (as good as people say), Oscar's at The Plaza (reliable), Hugo's Cellar at Four Queens (haven't been, but good buzz), Vic & Anthony's at Golden Nugget (again, good buzz), Triple George (in transition) and Top of Binion's Steakhouse (overrated).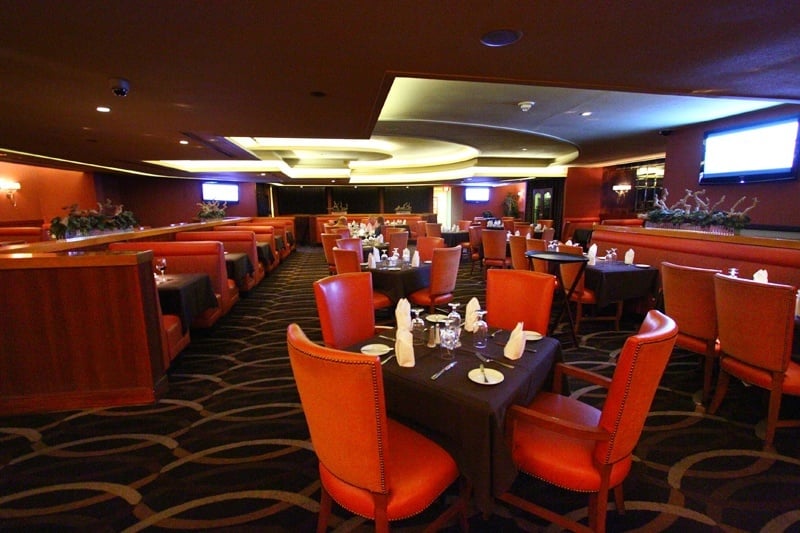 Find out more about the Flame Steakhouse at the official El Cortez site, strangely devoid of information about the impending closure. Quite possibly because they don't want people humping their chairs. Just a hunch.