Salt Bae Launches Nusr-Et's First-Ever Happy Hour
We became an instant fan of Salt Bae's Nusr-Et Steakhouse when we sank our teeth into the restaurant's mind-blowing burger.
Now, Nusr-Et is offering guests a chance to try some menu items at happy hour prices, including Salt Bae Wagyu beef sliders.
Three succulent sliders for $15 (the usual burger is $30) has got to be one of the best happy hour deals in town, and it's a great chance to try this restaurant at The Park, near T-Mobile Arena, if you've been nervous about experiencing possible sticker shock.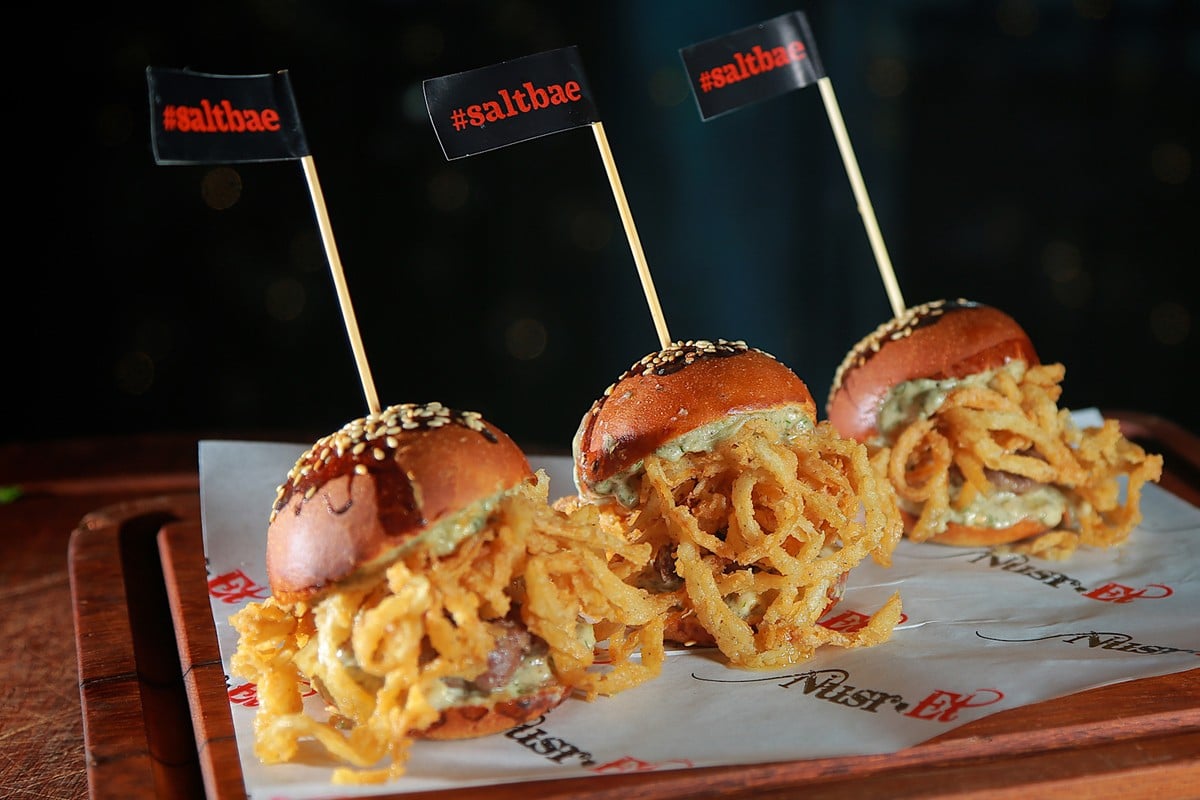 The new Nusr-Et happy hour starts Sep. 23, 2022, exclusively at the restaurant's eye-popping bar, from noon to 5:00 p.m.
The new happy hour is being rolled out at all the restaurant's U.S. locations, but we only really care about the one in Las Vegas, obviously.
In case you've been living under a rock (we could tell from your "rock hair"), "Salt Bae" is butcher and chef Nusret Gokce.
Gokce became an Internet sensation for his unique way of preparing and salting steak tableside. You've probably seen him doing his thing on your social media platform of choice. It's a whole thing. Our hope is he does all this stuff ironically, but the jury is still out.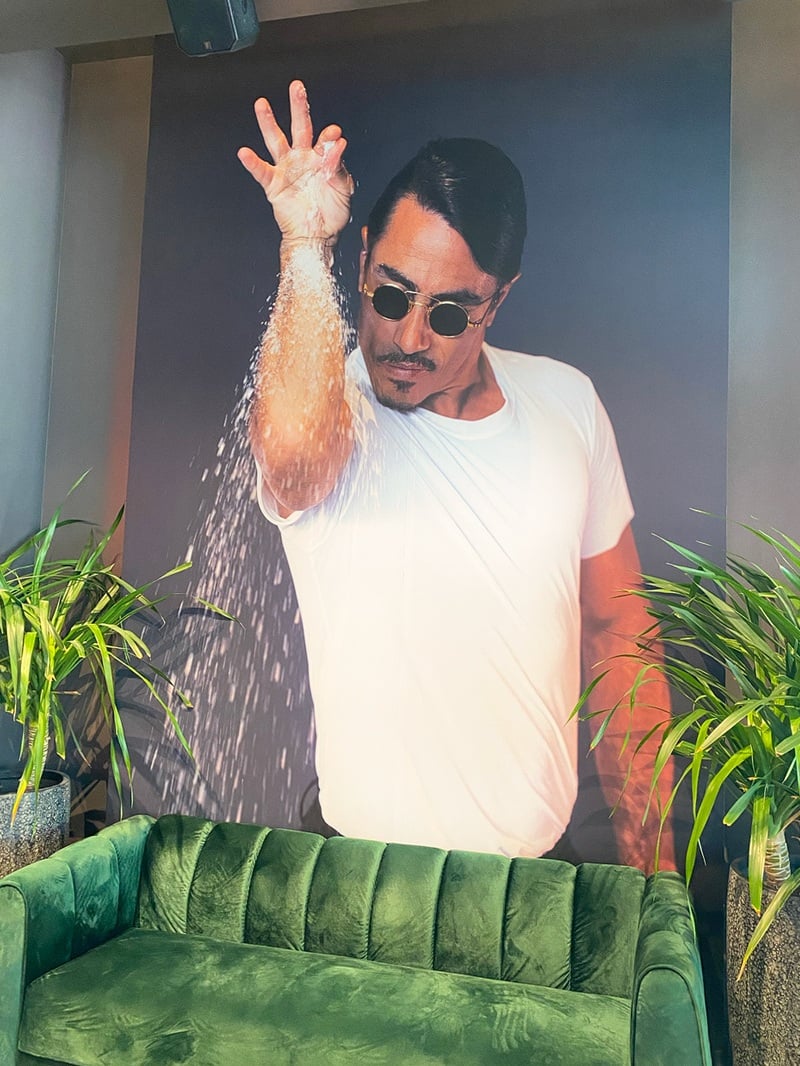 Nusr-Et Las Vegas is absolutely gorgeous inside, and the food is fantastic. Although, as mentioned, some of the buzz about Nusr-Et has been the prices.
As we wrote in our review of Nusr-Et, there are really two menus at Nusr-Et. One is for normal people, the other one involves food covered in gold leaf costing approximately as much as a trip to Europe.
Example: The Salt Bae Tomahawk costs $275. The Golden Tomahawk (presumably the same cut of meat, but wrapped in gold leaf) is $1,100. As gold leaf doesn't really taste like anything, it's up to you whether it's worth the higher price for some social media photos or video.
The happy hour is absolutely for everyone, and while the sliders got our attention first, there are several other offerings as deeply discounted prices.
In addition to the sliders, there are Salt Bae Fajitas, Salmon Crostinis and Guacamole Tortilla Chips, each for $14.95.
Here's the Nusr-Et happy hour menu.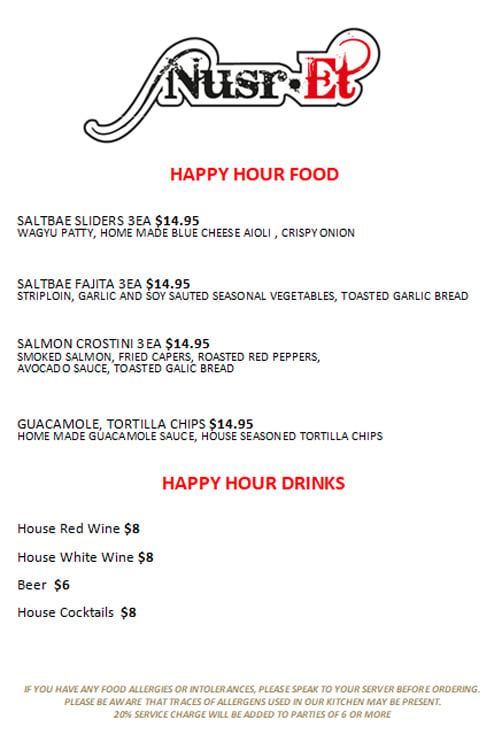 No happy hour would be complete without liquor, so house red and white wines are available for $8, beers are $6 and there are four cocktails: Sunset on the Bae, Chef's Blade, Pisco Fever and Call Me Rita ($8).
Unlike some happy hours, this one spans five hours, so you can hit it for lunch, an afternoon snack or dinner.
Grab a seat at the bar (perfect for solo dining!) and let us know what you think.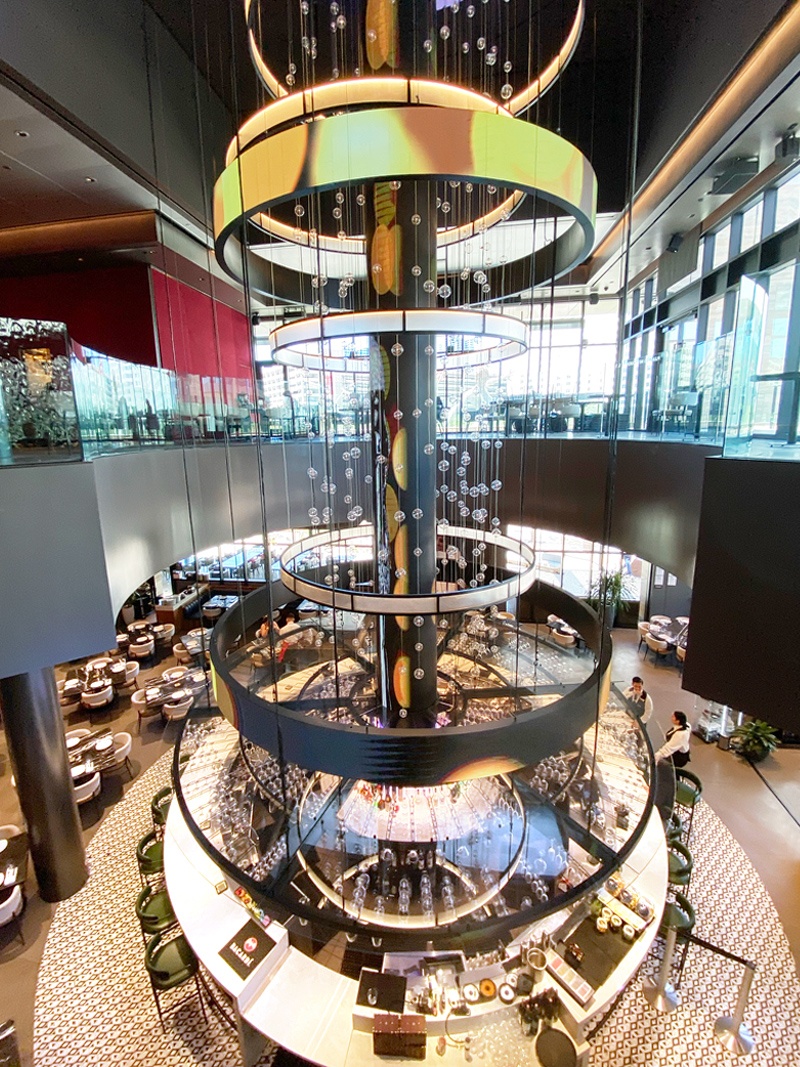 At these happy hour prices, it's a great excuse to sample some of the offerings at Nusr-Et before diving into a full dinner experience down the road.
We suspect once you're there, you'll add Nusr-Et Steakhouse to your list of must-visit restaurants on the Las Vegas Strip.