Rumor Mill: Demolition Could Be in the Cards for Luxor
An iconic Las Vegas hotel, Luxor, could be facing demolition if industry chatter is to be believed.
While no official announcement has been made, a decision to bring down Luxor during a period of weak demand due to the COVID-19 crisis could make sense for the resort's owner, MGM Resorts.
The company has long felt its hands are tied by the distinctive, but limiting, Egyptian theme.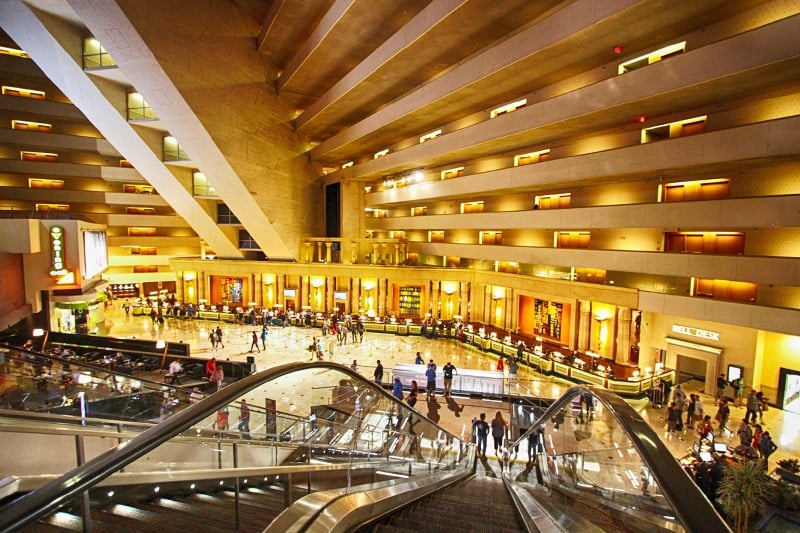 De-theming casinos in Las Vegas has happened fairly frequently in recent years, as the perception of themes has evolved from cool to kitschy (or downright tacky) over time.
Many changes have already been made at Luxor to move away from its original theme, but it's virtually impossible to re-imagine a massive pyramid.
The same dilemma is faced by Excalibur. Good luck tweaking a castle.
Our sources say company officials have discussed demolition of both Luxor and Excalibur for at least five years, but have been unable to proceed due to union contracts. It's possible the COVID-19 shutdown has paved the way for what's to come for Luxor and Excalibur.
Other hotels that have de-themed include Monte Carlo (now Park MGM), Treasure Island (now TI), Imperial Palace (now Linq) and MGM Grand (its "Wizard of Oz" roots are tough to spot now).
Luxor opened on October 15, 1993, 26 years ago, when Las Vegas was much more focused on attracting families.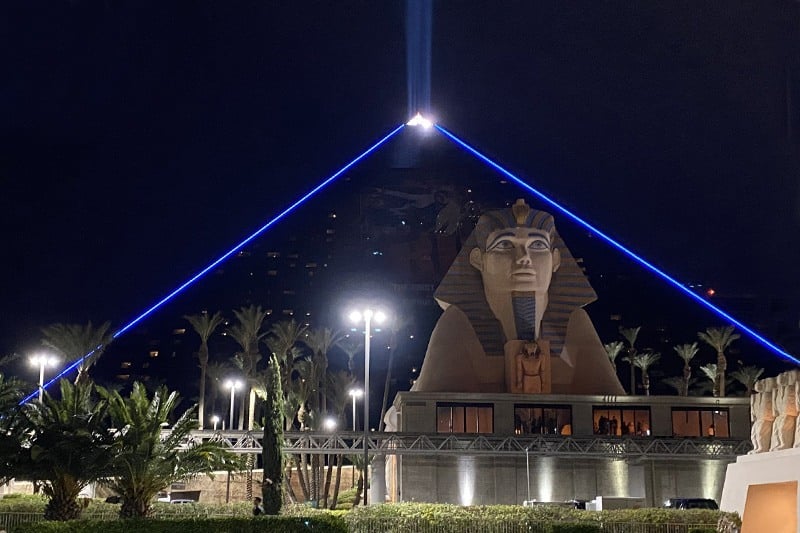 With age comes any number of challenges, and for years there have been rumors Luxor has had structural problems. Read more.
Were Luxor to be demolished, Las Vegas would lose not only one of its most distinctive hotels, but also its renowned Luxor Sky Beam, one of the strongest beams of light in the world.
It's worth noting the beam has been dimmed in recent years to cut costs.
While Luxor may be a sentimental favorite of Las Vegas visitors, it's probably time to call it a day, especially if it means a shiny new casino resort could take its place. Sentiment doesn't pay the bills.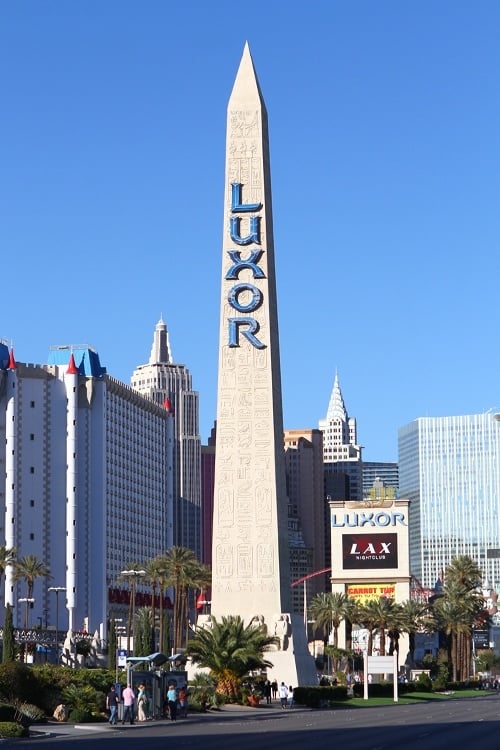 In the meantime, it's probably a good time to visit Luxor and Excalibur again. The casino reopened on June 25, 2020, after being shut down for three months.
If we hear any more Luxor or Excalibur demolition rumors, you'll hear them here first.
Update (12/1/21): We're hearing rumblings about the potential demolition of Luxor and Excalibur again. It appears MGM Resorts decided to wait until after the pandemic to proceed with these moves.
Update (1/7/22): A source says Luxor and Excalibur will be replaced with a sports stadium. An official announcement has yet to materialize, but that would suck. A lot.