CES 2021 Could Ban Handshakes and Offer On-Site COVID-19 Tests
The folks at CES (formerly known as the Consumer Electronics Show) sent a survey to past attendees to gauge sentiment about the January 2021 convention.
The survey is telling, and sets the stage for what conventions and meetings could look like during the COVID-19 crisis and beyond.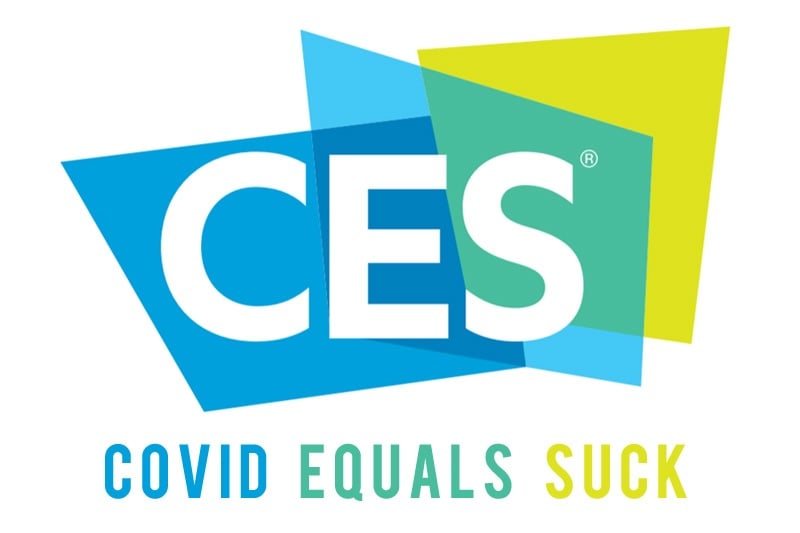 The CES 2021 survey went so far as to float the possibility of banning handshakes at its upcoming gathering. Ditto exchanging business cards.
The prospect of dumping these time-honored convention rituals is surreal, as they're as much a part of CES as product demos and visits to Las Vegas strip clubs. These potential changes do makes sense, though, given the crucial goal of making attendees feel more comfortable and safe.
Also in the survey, questions about the potential of limiting the overall number of CES 2021 attendees.
The survey also mentioned the prospect of open-air shuttles being used to move attendees about the convention site. This would be a disappointing turn of events, as it could take some of the wind out of the sails of the debut of Elon Musk's new underground transportation system set to debut in time for CES 2021.
A couple of other survey items stood out.
For example, CES organizers posed a question about whether attendees would be willing to take a COVID-19 test within 72 hours of attending the conference.
Another question asked former conventioneers how they'd feel about having a COVID-19 antibody test done on-site, at CES itself. The survey specifies a "10-minute antibody test which would involve a prick of blood."
The world is an upside down place at the moment, to say the least.

CES hasn't been shy about acknowledging the concerns of some attendees.
The official CES Web site states: "We are working closely with the Las Vegas community, including the Las Vegas Convention and Visitors Authority and hotel venues, as they develop and implement their re-opening plans. We are also working with leading event industry associations as they develop their best practices. And we will ensure our plans follow the recommendations of public health experts and standards set by the federal, state and local governments."
Organizers mention plans already in the works, although none as dramatic as some in the survey.
Plans include more frequent cleaning of spaces across the show venue, better enabling social distancing, issuing best practices for masks and "avoiding handshakes," thermal temperature scanning and limiting touch points.
While all conventions are dealing with pandemic-related challenges, CES 2021 is in an especially delicate situation, as COVID-19 is suspected to have been present at CES in January 2020. At least one attendee later tested positive for antibodies, with others reporting symptoms more severe than another time-honored CES tradition, influenza (in past years referred to as the "CES flu").
About 170,000 people attended CES in 2020, including about 100 from Wuhan, China, where the coronavirus is believed to have originated.
Elbow bumps, temperature checks and masks are likely to be the "new temporary" at conventions for the foreseeable future. There's a lot of that going around.