Riviera Las Vegas Will Give Away Unclaimed Jackpots Prior to Closing Its Doors
The Riviera, set to close at noon on May 4, 2015, will give away $145,000 in unclaimed jackpots on May 2.
The casino says six winners will share the cash, presumably from progressive jackpots The Riv is obligated to give away before it shutters. It's a gaming regulation thing for which we are all very thankful.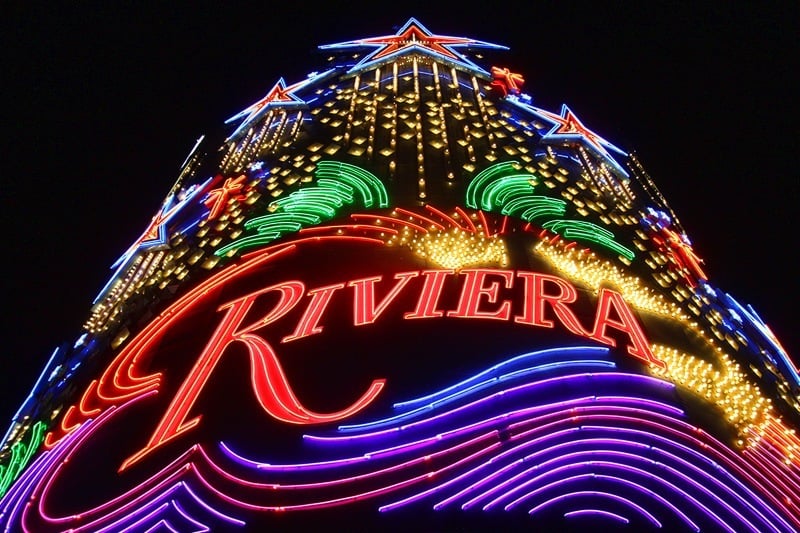 The Riviera was recently sold to the Las Vegas Visitors and Convention Authority and will soon be demolished. Read more about the Riviera Las Vegas sale, a story you read in this blog first, which we're far too modest to mention. Again. Probably.
The Hail Mary prize drawing (officially called the Classic Cash Giveaway Second Chance Drawing) will happen at 7:00 p.m. on May 2. Members of the Riviera's players club will receive an entry for every 600 points earned.
The drawing will be held next to the casino cage. Which we would show you a photo of, but photography of casino cages is strictly prohibited.

Guests can sign up for Riviera Rewards in person at the casino or online at RivieraHotel.com.
The Riv is set to go out with a bang, so swing by and try your luck. We'll be sharing a metric ass-ton of photos from our final, bittersweet Riviera walk-through soon.