Podcast, Ep. 139: Adele Fallout, Delayed Jackpot and Vegas Things That Should Never Change
Yes, there are other, far better podcasts.
That's it. We're just acknowledging there are other, far better podcasts.
It's not about that. Everyone's so obsessed about things being the "best" or "of value" or "listenable."
We aren't about that. We're more about slapping something together so we can get podcast groupies.
Also, occasionally, we have some scoop that will make your next Las Vegas visit better. Actual results may vary.
Now that we've gotten the fake modesty out of the way, it's time for another epic installment of the podcast one reviewer on iTunes called "a great way to kill some time during my commute."
In our latest dog and pony show, we share the latest in the ongoing Adele residency saga.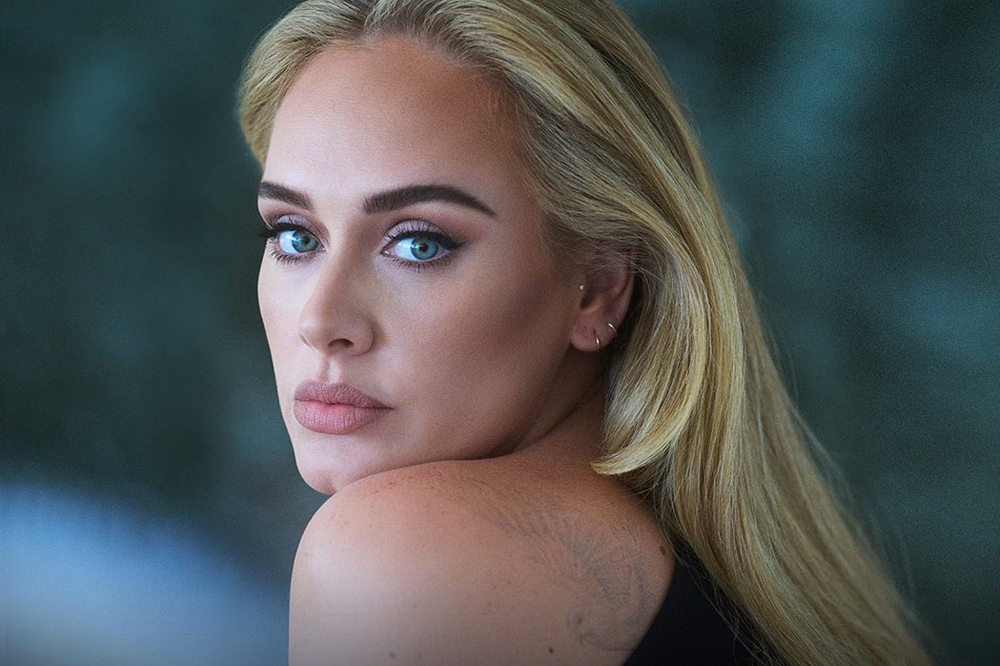 Basically, her production had been loaded out of the Colosseum and there's been no indication when, or even if, the residency is happening.
We also share an incredible story about a slot player who won $230,000 and didn't know it for two weeks.
Also on the agenda, we review a new lounge at Mandalay Bay, S Bar. S Bar took over the former Red Square space and we're pleased and relieved to report it's awesome, including some delicious food.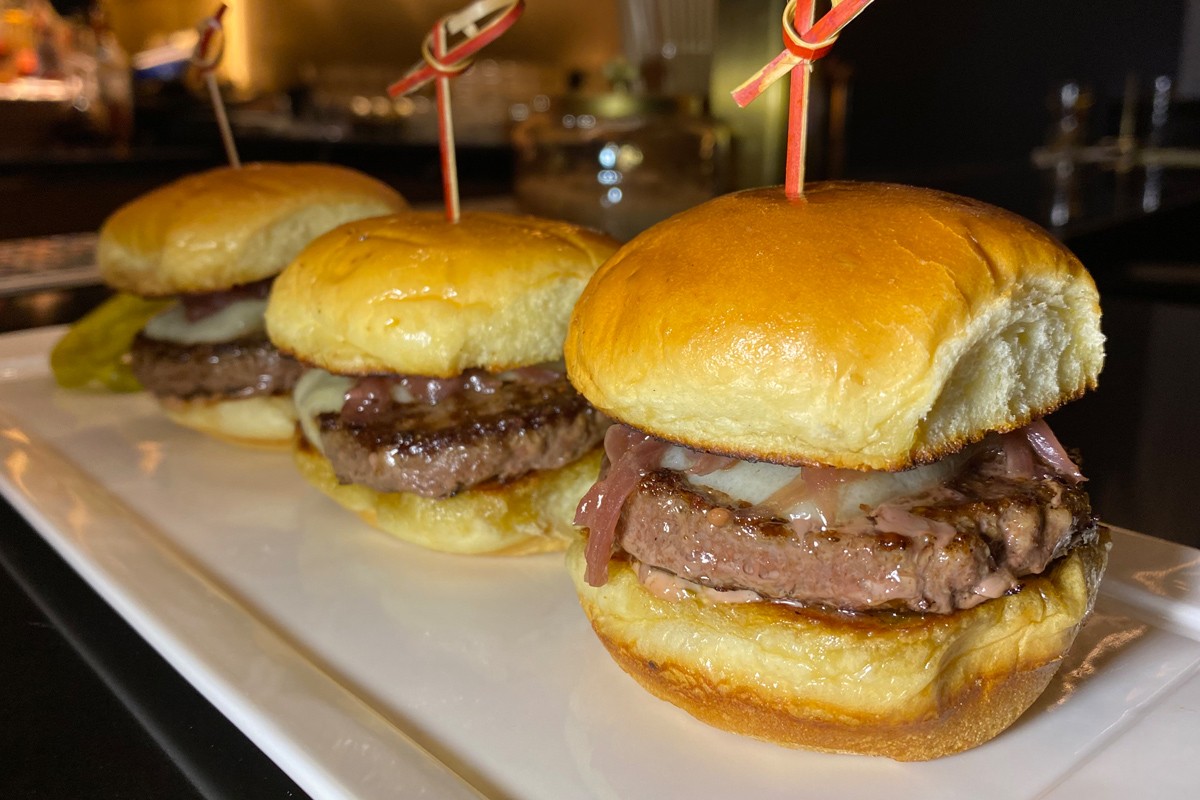 Then we download all the latest Vegas news into your skull.
From the working title of the new Wynn show ("Olympus"), to the Bally's rebrand to Horseshoe and the lowdown about the construction at Fremont casino.
We share rumors about Victor Drai's new lounge at Planet Hollywood, and bemoan the upcoming removal of Buck and Winnie at Harrah's.
There's also lots of news about Fontainebleau. Which we note is pronounced "fountain-blue." We also take this opportunity to make fun of the French, so there's that.
Also in this episode, we chat with artist Jason "Borbay" Borbet. Borbet spent a week painting Vegas Vickie at Circa, and the image will be used for the first NFT for a
Las Vegas casino.
Please do not ask what an NFT is. In our world, NFT means "no flipping time," as in "We have no flipping time to look up what an NFT is."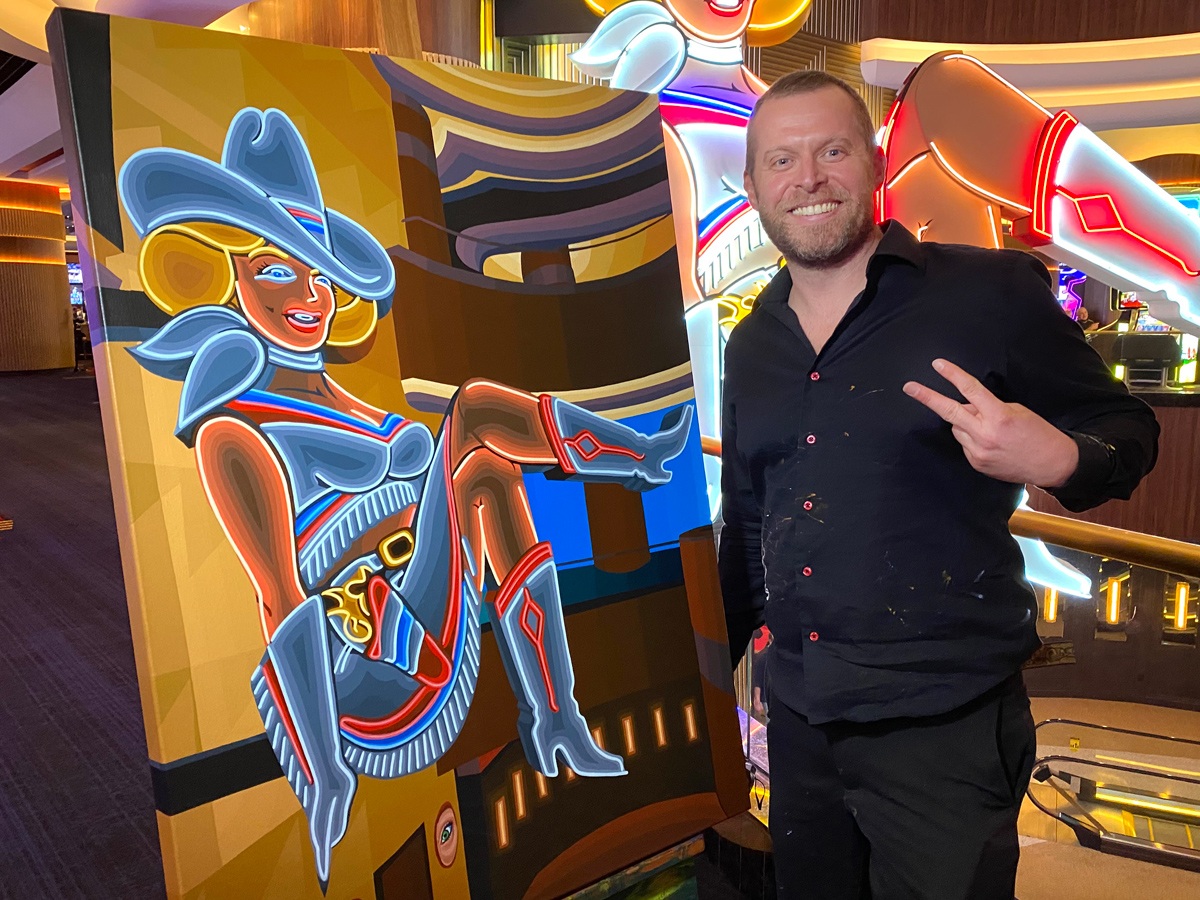 This week's listicle is "Top 10 Things That Should Never Change in Las Vegas." Yes, the upcoming demolition of the Mirage volcano got this ball rolling, and no, that's not on our list. Human dealers and bartenders are, though.
This episode of our podcast may not be our "best," but it's definitely our most recent, so take a listen.
You can also find the podcast on Apple Podcasts.