Podcast, Ep. 126: Resorts World, Mac King and a Buttload of Vegas News
It's time for another installment of the Vital Vegas Podcast and we couldn't be sorrier!
Las Vegas has a shiny new casino resort, so we got all up inside its business for this week's yawn-packed episode.
Resorts World opened June 24, 2021, and we've got all the skinny you can possibly stuff into your earholes, including the good, the bad and the "How can we just live here, already?"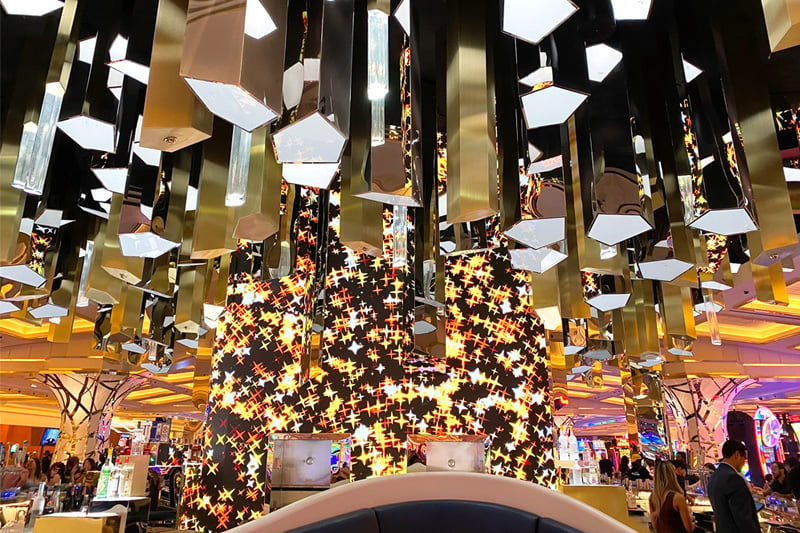 Resorts World is the first fully cashless casino resort in Las Vegas (technically, cashless optional), so we chat with Jonathan Michaels, Senior Vice President of Strategic Development and Government Affairs at Sightline, the company involved with making that happen.
The only thing that could rival the opening of a new Las Vegas casino resort would be an interview with the one and only Mac King!
Mac King's show opened June 22 at Excalibur, in the Thunderland Showroom (make some room, Thunder Down Under), and we spend some quality time talking with the beloved performer about his shocking decision to relocate after two decades at Harrah's.
King shares the story of where he's been, where he's going and how his suit caught fire that one time.

But wait, there's more.
As always, we bring you a cavalcade of scoop you won't hear anywhere else.
Bazaar Meat is coming to Caesars Palace (Old Homestead looks like it's done), there's a bidding war for a Garth Brooks residency, Sammy Hagar is getting a residency at Strat and Toby Keith's restaurant at Harrah's is closed for good and much more.
The listicle of the week features ways "Vegas You" is different than regular you. What the hell, let's just share the list here for posterity, complete with a gratuitous hashtag. Because if it doesn't have a hashtag, does it even exist?
12 Ways #VegasYou Is Different From Regular You
#VegasYou doesn't ask for forgiveness or permission.
#VegasYou understands risk is the reward.
#VegasYou knows those stains will wash out.
#VegasYou knows mojo is more important than math.
#VegasYou knows the walk of shame is just a walk.
#VegasYou doesn't double up to catch up because #VegasYou DGAF if you're winning or losing.
#VegasYou thinks "responsible gaming" means not spilling beer on the felt.
#VegasYou thinks no matter how little your black dress might be, it could be littler.
#VegasYou doesn't need a synthetic lubricant.
#VegasYou knows the guy your guy knows.
#VegasYou knows it's not $400 for a bottle of Gray Goose, it's $400 for a story that will make you interesting for the rest of your life.
#VegasYou doesn't dance like nobody's watching. #VegasYou dances like everybody is.
How are we not the agency of record for the Las Vegas Convention and Visitors Authority?
Anyhoo, even if this episode isn't your favorite of all time, it's certainly the most recent, so feel free to dive right in, ears first.