Sammy Hagar to Announce Residency at The Strat
Rock and Roll Hall of Fame inductee Sammy Hagar is set to announce a residency at The Strat.
Hagar is best known for his hit, "I Can't Drive 55," as well as having been the lead singer of Van Halen after David Lee Roth lost his mind.
The Strat sent out a teaser news release about the announcement, which will happen June 28, 2021. The release didn't mention Sammy Hagar, which is why you have us.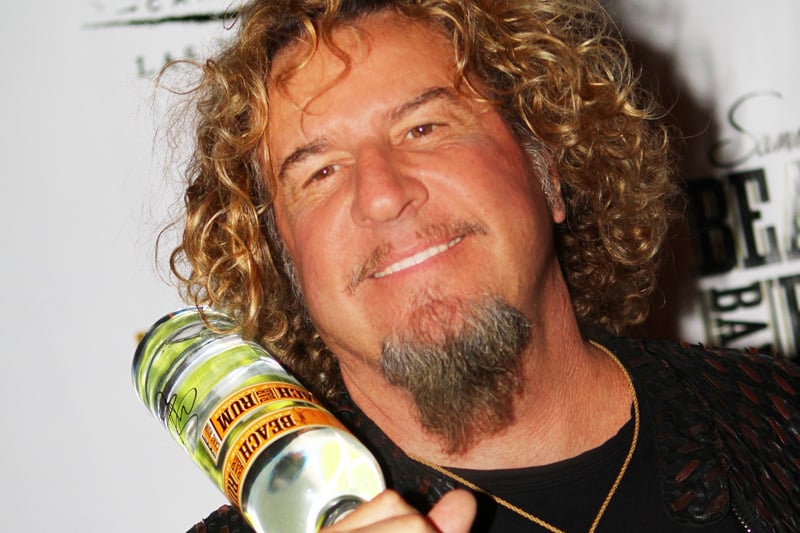 Rumors of a Sammy Hagar residency at The Strat surfaced in 2020, but the pandemic pushed back those plans.
At the time, the Las Vegas Review Journal reported Hagar would perform in the "Celestia" tent, but as we reported exclusively, that show permanently closed during the pandemic and the tent, from what we hear, has been sold off and is currently being dismantled.
Hagar's show schedule is unknown at this point, but you'll know when we know, so check back for an update after the official announcement.
Sammy Hagar's show will most certainly include his songs, "Your Love is Driving Me Crazy," "Eagles Fly," "Mas Tequila," "Little White Lie," "Red," "Bad Motor Scooter," "Three Lock Box" and other songs we copied and pasted from Web sites listing his greatest hits.
We are not a loud music person.
That said, we also cannot drive 55, so there's that.
While 55 may be the posted speed limit, that doesn't give you an excuse to drive that speed in the left, or passing, lane. Get out of the damn way. People don't just spontaneously have road rage. If you drive the speed limit in the passing lane, it's you. Move over!
Yes, we pretty much wrote this entire story so we'd be able to tell you to move the hell over.
While we may not have an expansive knowledge of Sammy Hagar's catalog, we can attest to his being a cool guy. At a media event we attended a few years ago, Hagar took the time to introduce himself to every photographer on the red carpet. We've never seen that before or since.
Sammy Hagar is also a big rum guy, so he can pretty much do no wrong with us.
"The Red Rocker" is about to take his rightful place among those with Vegas residencies, and the after parties promise to be epic.
Update (6/28/21): Strat has confirmed its Sammy Hagar residency. "Sammy Hagar & Friends" starts Oct. 29-30, 2021. Bassist Michael Anthony, who's played with Hagar for the past 30 years, and Vic Johnson, Hagar's longtime guitarist, are confirmed for the first four shows. Drummer Jason Bonham is confirmed for the first two shows. Tickets start at $100.
Here's Sammy Hagar at the announcement event.