Podcast Ep. 123: Maskless May, Piff at Flamingo and Omega Mart Revisited
Turn off your good judgment, pour yourself a Captain and diet and luxuriate in the unrelenting WTF of the newest installment of the Vital Vegas Podcast!
In this episode, we celebrate "Maskless May," as vaccinated guests are no longer required to don masks in Las Vegas casinos.
We take the opportunity to chat with one of the first performers to return to the stage after months of no live entertainment: John Van Der Put, better known as Piff the Magic Dragon.
The Flamingo headliner talks about the challenges of navigating pandemic-related restrictions, and what it's like to make people laugh and feel a sense of wonder again.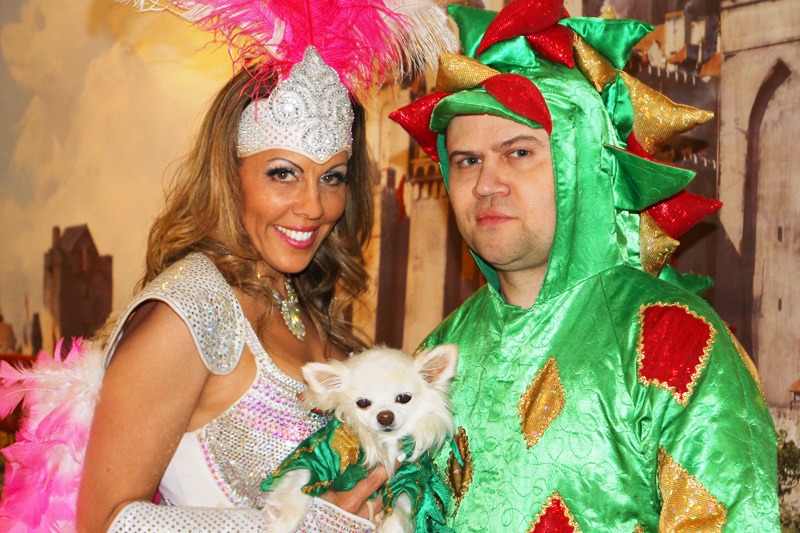 We also revisit one of our top Las Vegas attraction picks, Omega Mart at Area 15.
Our guest is Spencer Olsen, Director of Meow Wolf Las Vegas. Meow Wolf is the company behind the stunningly original and mind-bending Omega Mart.
Omega Mart is a little bit art exhibit, with a twist of twisted grocery store, a pinch of Gary Larson
cartoon, a smidge of immersive storytelling and a lot of "What the hell did I just see?"
We've also slapped together a listicle, "10 Things to Do With Your Old Masks," plus all the news you need to become a master mansplainer about Las Vegas in just 90 minutes.
We know if we suggest you listen to our podcast, you'll probably ignore the advice. So, do these two things: 1) Find a therapist to address your oppositional defiant disorder. 2) Listen, anyway. There might be pie.