Plaza Las Vegas Throws a "Back to the Future" Day Bash
Downtown's Plaza Hotel &Casino threw a party in honor of "Back to the Future" Day on Oct. 21, 2015, drawing a healthy crowd of movie fans of all ages, many dressed like characters from the popular film series.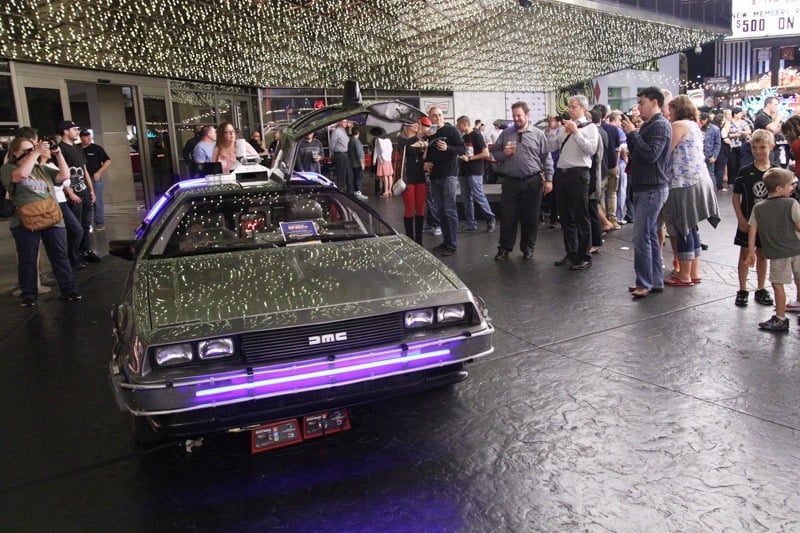 The Plaza took advantage of its unique connection to the "Back to the Future" franchise, having served as the inspiration for Biff Tanner's Pleasure Paradise Casino & Hotel featured prominently in 1989's "Back to the Future Part II."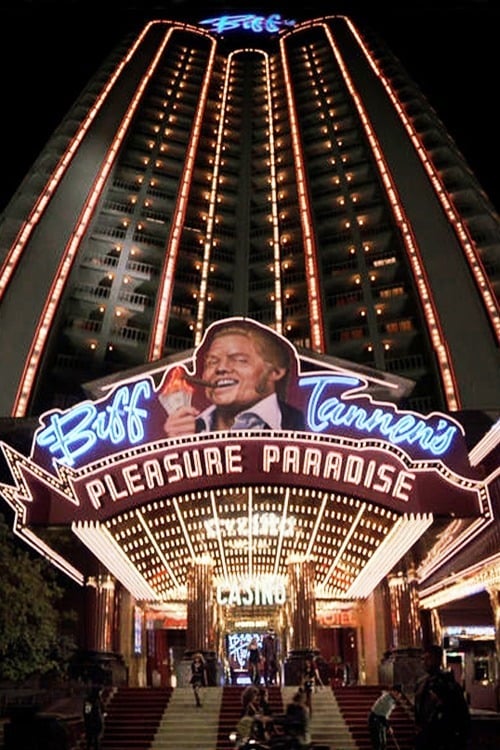 Here's the Plaza today. Well, in the recent past, which is becoming the more distant pass even as you read this. Unless you're a believer in the circularity of time, in which case the past has already happened. We are a Las Vegas blog, not a Newtonian cosmologist.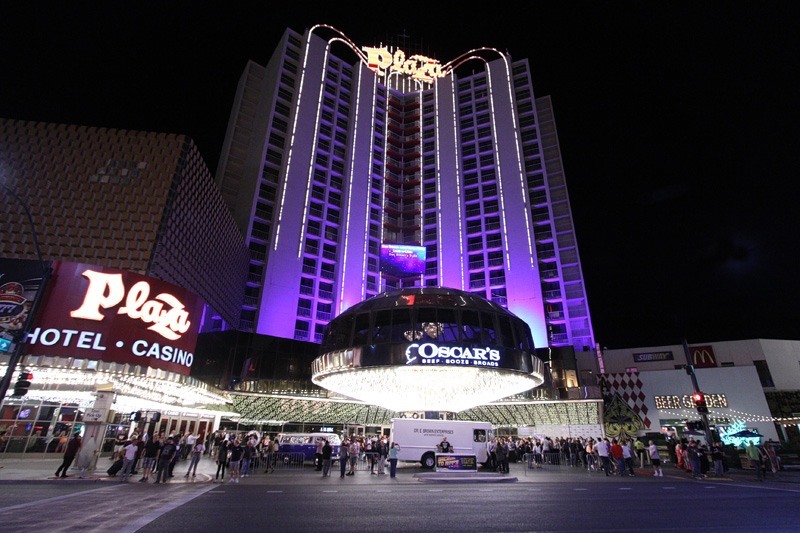 Oct. 21, 2015, of course, holds a special place in the hearts of "Back to the Future" fans as it is the date Marty and Doc Brown visited in their time machine.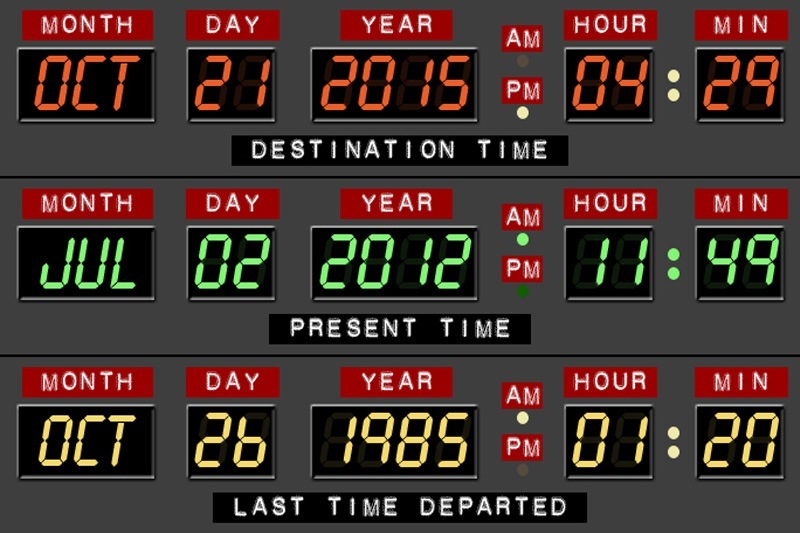 The party at the Plaza featured a number of DeLoreans, several tricked out with "Back to the Future" accessories, and Doc Brown's van from the movie.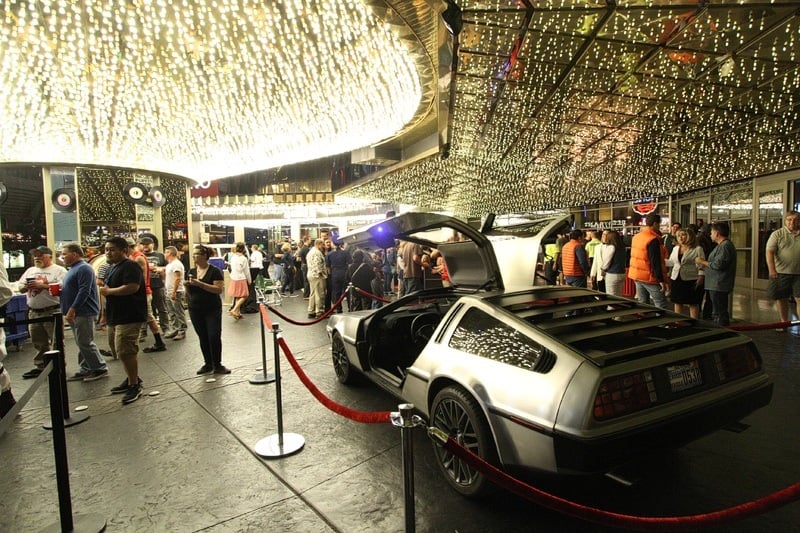 Former Las Vegas mayor, and one of this blog's all-time favorite humans, Oscar Goodman, stopped by the event.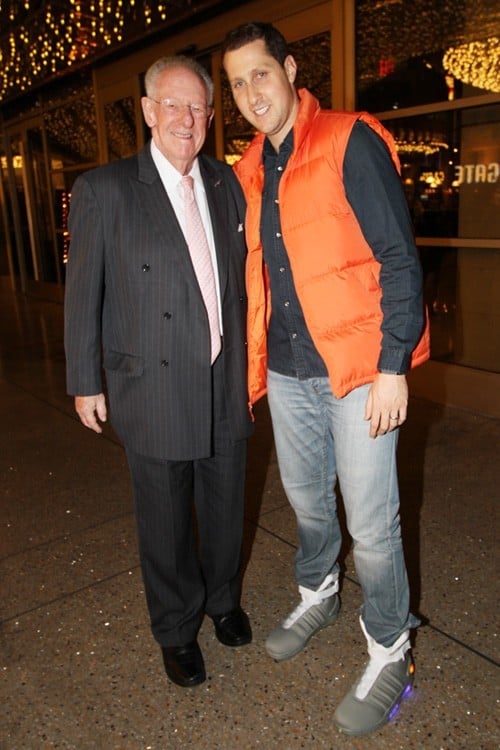 Guests of the event were invited to enter a costume contest, and several Doc Brown and Marty McFly lookalikes were on site for photo ops.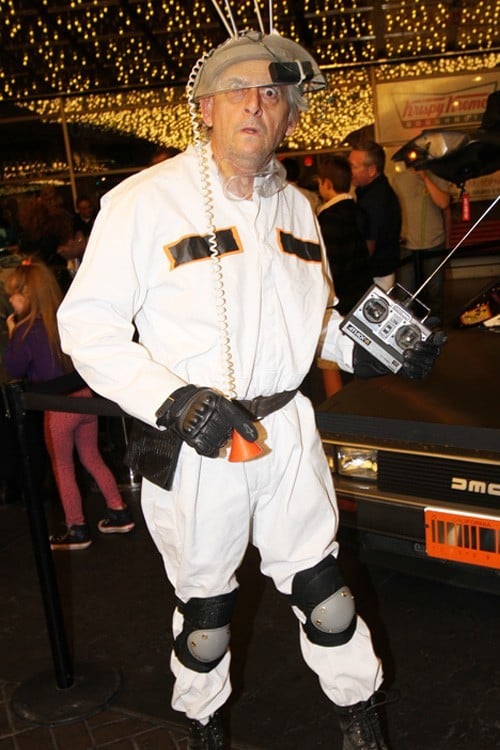 "Back to the Future" remains a popular cultural touchstone, including the recent introduction of self-lacing shoes from Nike and the revelation Biff Tannen's character was based upon Presidential hopeful Donald Trump.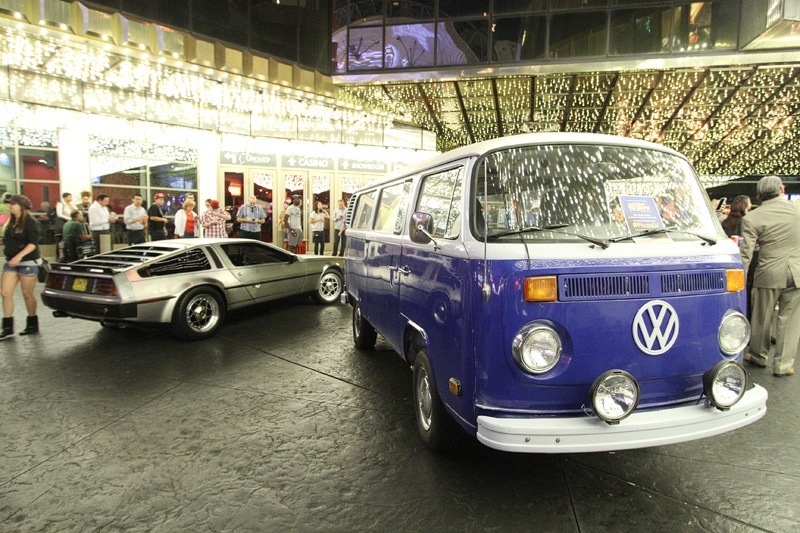 Props to the Plaza for making the most of "Back to the Future" Day. It gave guests a chance to check out the casino's new party pit (formerly the Louie Anderson gift shop, the dealers even wore "Back to the Future"-inspired outfits), its outdoor Beer Garden, Oscar's and other offerings.
Any movie with anything Las Vegas is worth another watch, even if there's no actual "Pleasure Palace" in Las Vegas. Then again, give us a minute.