Peter Luger Steak House Coming to Caesars Palace
A legendary steakhouse, Peter Luger Steak House, is coming to Caesars Palace, according to Las Vegas food critic John Curtas.
The well-connected Curtas shared the scoop on Twitter.
The original Peter Luger Steak House is in the Williamsburg section of Brooklyn, New York.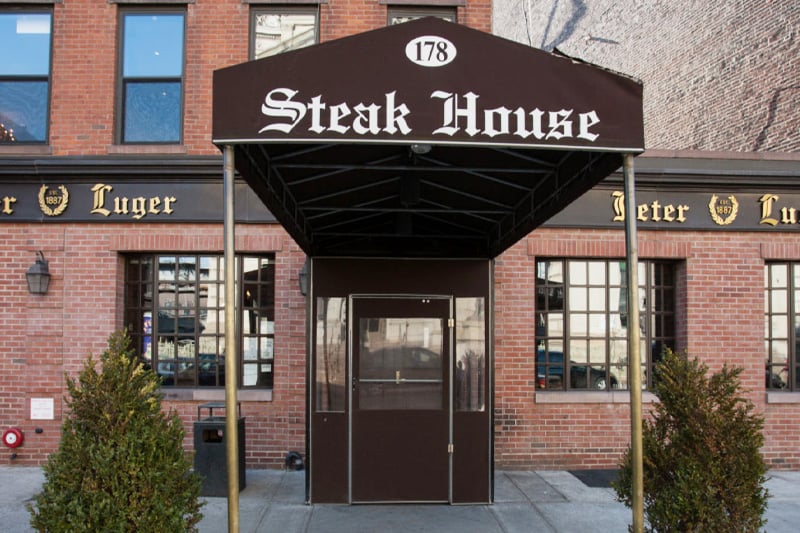 Peter Luger gots its start in 1887, making it the third oldest steakhouse in New York City. The two other oldest steakhouses are Keens and Old Homestead Steakhouse.
Which brings us to the awkward part of this story.
Because Caesars Entertainment already has Old Homestead Steakhouse.
Which is a steakhouse.
No, there's no rule a casino resort can't have two steakhouses.
Golden Nugget has Saltgrass and Vic & Anthony's, for example.
But if we were a betting person, which we happen to be, we'd bet Caesars Palace isn't going to have two steakhouses.
Which is a bummer, because Old Homestead is an awesome steakhouse.
But things change, especially following the recent merger of Caesars Entertainment and Eldorado Resorts.
It could just be time for a refresh, as Old Homestead has been at Caesars Palace since 2011.
Whatever the fallout, the arrival of an old-timey steakhouse would be another good fit for Caesars Palace.
In a fun twist, the Peter Luger Steak House in New York City is owned and operated by women.
We didn't bother asking Caesars Entertainment to confirm the rumor, as they don't do that, which is one of the reasons we have hypertension. Hey, better to blame it on Caesars than all the red meat.
Look forward to an official announcement about Peter Luger Steak House from Caesars Palace soon.