Penn & Teller and Other Vegas Magicians Featured in "Wizard Wars" on Syfy, Premieres August 19
Rio Las Vegas headliners Penn & Teller star in a new reality competition show on Syfy, "Wizard Wars." The show's premiere airs August 19, 2014. Learn more.
Penn & Teller head up a panel of judges on the show as magicians compete to see whose act possesses the most originality, creativity and showmanship.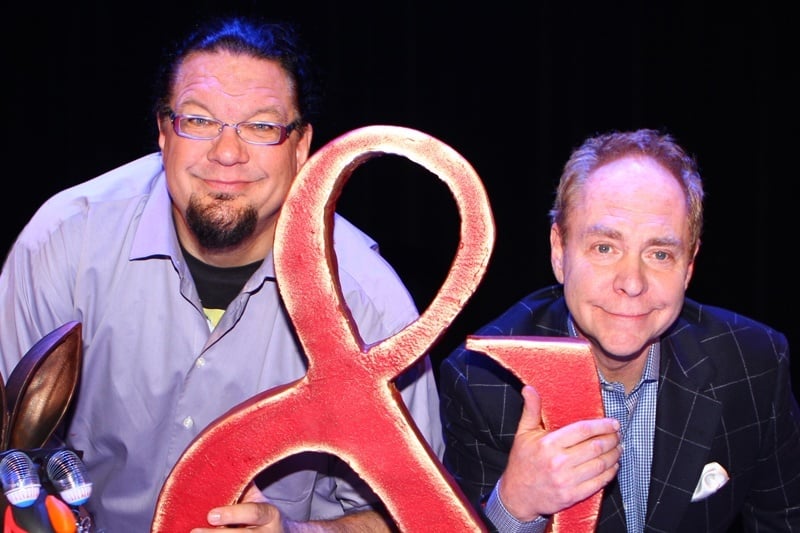 The show was created by Vegas-based magic consultant Rick Lax and magician Justin Flom.
Other Las Vegas magicians are expected to appear on the show, including Nathan Burton (V Theater at Planet Hollywood), Tommy Wind and Murray Sawchuck (Tropicana).
Here's a little preview of what's in store.
The format of the show will be familiar at this point. Teams of contestants (magicians) take on creating illusions with random objects. The winner of the show's first round then take on in-house "wizards": World Championship of Magic winner Gregory Wilson, Wynn Resort resident magician Shimshi; Justin Flom and Angela Funovits. We're thinking Shimshi's best illusion has been keeping certain Las Vegas blogs from knowing Wynn Resort has a resident magician.
"Wizard Wars" is hosted by Ellen Fox, whomever that might actually be.
We enjoy competition reality shows, so we're hoping "Wizard Wars" can find the same kind of success as Syfy's make-up-a-palooza, "Face Off."
A quick note to the producers of "Wizard Wars": As with most things, the more Las Vegas the better! We're just saying.