Bonanza Gift Shop, Touted as "World's Largest Gift Shop," Rumored to Be Closing
Update: When we first heard the Bonanza Gift Shop was closing, as we shared in the story below, we attempted to contact the owner of Bonanza for comment. We got no response, but a couple of weeks after our story went live, we heard from the store's owner, Lynn Morris. Morris denies the rumors the Bonanza Gift Shop has been sold, that it's closing, or that there's been an offer on the store, from anyone. Given Morris has no reason to misrepresent what's happening, it sounds like the Bonanza Gift Shop isn't going anywhere, but we're sticking with our story, mainly because if it turns out the rumors were true, we'll look like a flipping genius.
Update (10/24/16): The Bonanza Gift Shop was sold for $50 million on Oct. 21, 2016. Told you it would be sold.
Here's our original story:
Bonanza Gifts Las Vegas, billed as the "World's Largest Gift Shop," is a Las Vegas institution.
That said, the only constant in Vegas is change (oh, and cleavage), and it's rumored the Bonanza will soon fall victim to the flurry of recent and future development at the north end of the Las Vegas Strip. We've heard the Bonanza Gifts shop is being purchased by MGM Resorts and will close.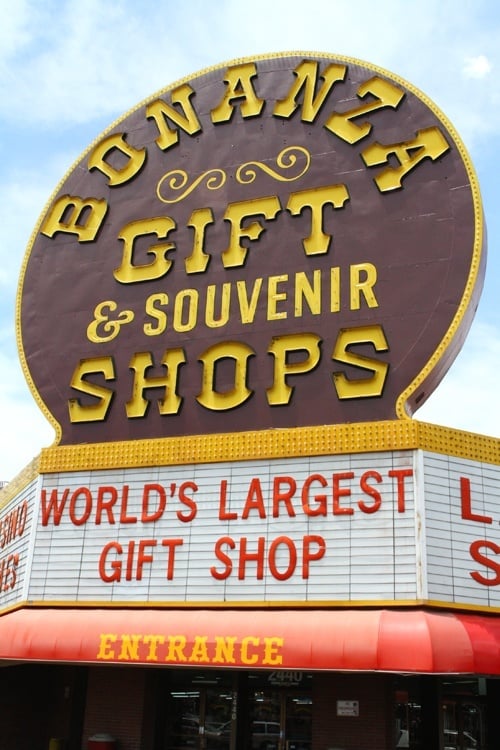 No official announcement has been made by any of the parties involved.
The Bonanza gift shop is located near the new SLS Las Vegas and Stratosphere hotels, at the corner of Sahara Ave. and Las Vegas Boulevard. It opened in 1980, and while there's been no independent verification of the fact it's the "world's largest," there's no disputing it's large, with more than 40,000-square feet of shopping space.
Oh, and the Bonanza gift and souvenir shop also has one of our favorite signs in all of Las Vegas.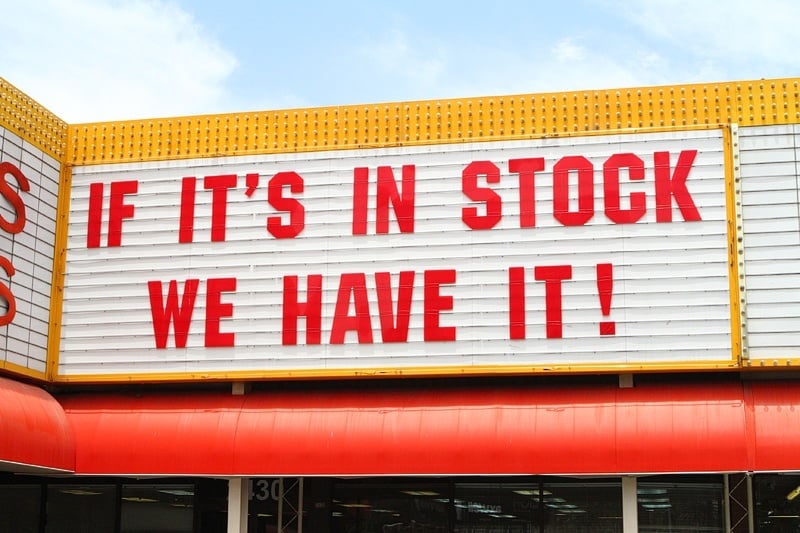 Details about the closure of Bonanza Gifts aren't easy to come by, but it was just a matter of time before the gift shop received an offer it couldn't refuse.
The north end of The Strip is experiencing a boom, and the Bonanza is in a prime location for development.

Beyond SLS Las Vegas opening, construction of the nearby Resorts World is expected to commence sometime this summer.
The Bonanza gift shop is across the street from MGM Resorts' planned debut of Rock in Rio, a much-anticipated music festival which will open in 2015. Rock in Rio is said to be the world's biggest music festival, and one billion people have attended a Rock in Rio event in cities around the world.
For the Las Vegas version of Rock in Rio, MGM Resorts International, Cirque du Soleil and others will collaborate on a new open-air concert venue, called "City of Rock," featuring five stages, themed streets and thrill rides. This new venue will accommodate a whopping 80,000 people per day.

Las Vegas visitors may soon have to find a new place to get their shot glasses, dice clocks, key chains, fuzzy dice and other souvenirs.

The site of the Bonanza gift shop has a long and storied history, which we were pretty much oblivious to until helpful reader Steven Brown pointed us toward this overview. The location was previously the site of the Big Wheel Casino and Jolly Trolley Casino. We hate having to learn new things, but sometimes it happens.
There's sure to be more news to come as the north end of The Strip springs back to life. Stay tuned, and get your Vegas tschotskes while you can.