A Quick Peek Inside Evel Pie Coming to Fremont East
We admit it. We suffer from impulse control. We see an opportunity, we security breach.
Here's a peek inside the new Evel Pie, an Evel Knievel-inspired pizza restaurant coming soon to the Fremont East District of downtown Las Vegas.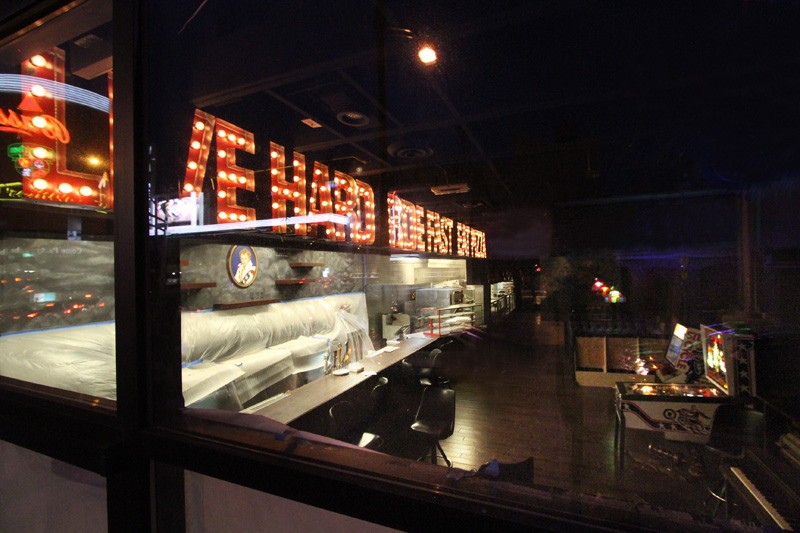 Aside from the awesome sign, other new additions to the under-construction restaurant are an Evel Knievel pinball machine and a vintage Stunt Cycle videogame.
It appears Evel Pie will have counter seating, perfect for solo dining, and booths with some sweet, old-school lamps.
The kitchen equipment is already largely in place, and the kitchen is adorned with a portrait of none other than Evel himself.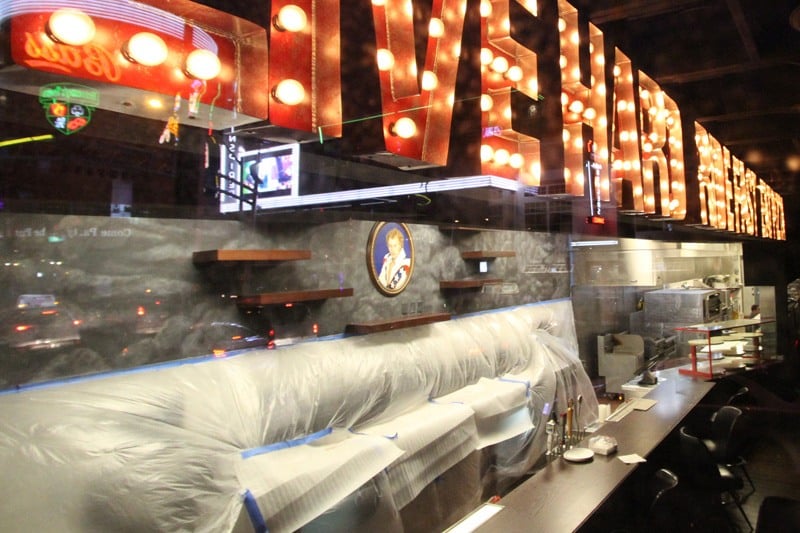 Evel Pie comes from the folks behind a popular Las Vegas dive bar, Golden Tiki. Evel Knievel's son, Kelly Knievel, is also involved with the restaurant's concept.
Evel Pie sits on the site of the former fondue restaurant, F. Pigalle, and before that, another pizza place, Radio City Pizzeria.
If the whole "What's Fremont East?" thing is a tad confusing, we did a walk-through to to both clarify and help you avoid doing whatever your boss just told you to do.
The business plan for Evel Pie sounds simple: Cheap pizza and beer.
It doesn't take a Snake River rocket scientist to see that's a concept that just might fly on Fremont Street.