"Pawn Stars" Boss Rick Harrison Leads "Pawn Stars Poker Run" to Benefit Epilepsy Foundation of Nevada
Rick Harrison, star of the Vegas-based reality show "Pawn Stars," will lead motorcycle riders across the Las Vegas Valley to raise money for the Epilepsy Foundation of Nevada on Oct. 5, 2014.

Rick Harrison suffered from seizures in his youth and serves on the Epilepsy Foundation's National Board of Directors.
He'll be accompanied on the ride for charity by his son, Corey Harrison.

The "Pawn Stars Poker Run" will start at the world's most famous pawn shop, Gold & Silver Pawn.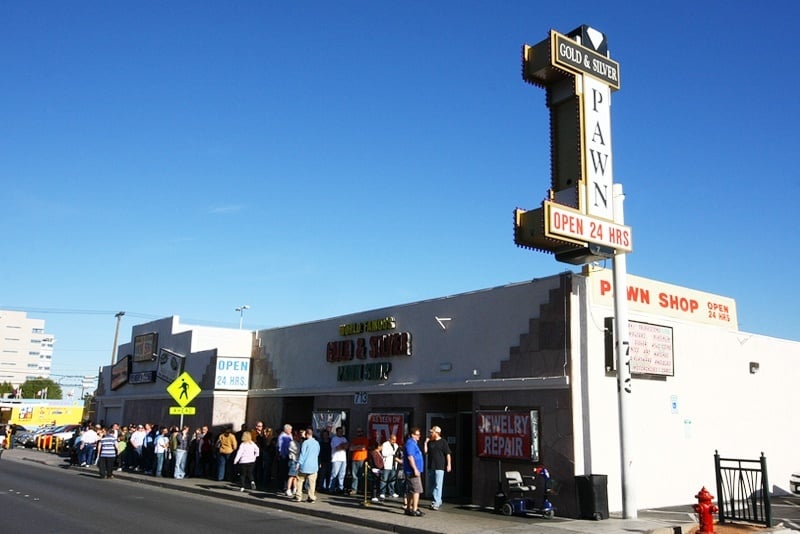 Stops during the ride will include the 100-year old Pioneer Saloon in Good Springs, Nevada and Distill Bar in Summerlin. The final stop will be at Hogs & Heifers Saloon, downtown.
Saloons and motorcycles, what could possibly go wrong?

Mark Yuill, owner of a Las Vegas motorcycle dealership, Freedom Cycle, will donate a 2014 Triumph Bonneville motorcycle to the event. The bike is valued at more than $11,000, and will be auctioned off at Hogs & Heifers (the city's best-known biker bar).

Registration for the ride is available online. Early registration is $30 per rider and $15 per passenger.
The "Pawn Stars Poker Run" coincides with Las Vegas BikeFest, held Oct. 2-5, 2014.