Crazy Horse Too Strip Club Closes, Yet Again
The Crazy Horse Too strip club has a long and colorful history in Las Vegas, a history filled with legal battles, financial struggles and an ample supply of drama. Now, the storied club has closed (again) and an uncertain future lies ahead.
Crazy Horse Too closed on August 23, 2014 due to the establishment losing its temporary liquor license. Attempts to get a permanent liquor license have failed like Kate Upton's training bra.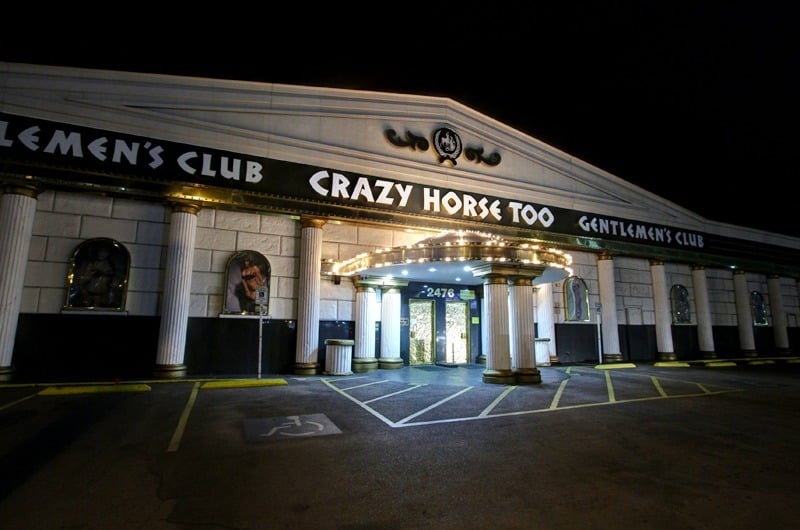 The future of Crazy Horse Too is up in the air. The club's owner, Mike Galam, appears to have passed responsibility for running the place to other parties. Presumably, the new management team will pursue a liquor license so the club can re-open. Alternatively, Galam may just lease the building to another operator.
In any event, it's doubtful we've seen the last of the beloved fleshfest that is Crazy Horse Too.
Thanks to our friends at Las Vegas Advisor for alerting us to the Crazy Horse Too closure, and to the Las Vegas Sun's John Katsilometes for digging up all the juicy details. Read more.
On a related note, if you find yourself between lap dances, feel free to take a peek at our expose about the Las Vegas hottie shortage.
Rest, assured, if there's further news about Crazy Horse Too, we'll be sure to keep you abreast.