Palms Serves Up Fresh Dining Details, Opening Date
Palms is firming up details of its restaurant offerings as the off-Strip resort eyes a tentative reopening date.
Palms has a working date of April 27, 2022 for reopening, but that hasn't been announced officially, as some substantial challenges remain. (While Palms got its linens, chips for the casino haven't arrived yet, for example.)
Update (4/5/22): The April 27 opening date has been confirmed.
The opening of Palms could slip into May, according to our sources in the San Manuel tribe, but we'll take the under on this one, despite the wildly compressed reopening timeline.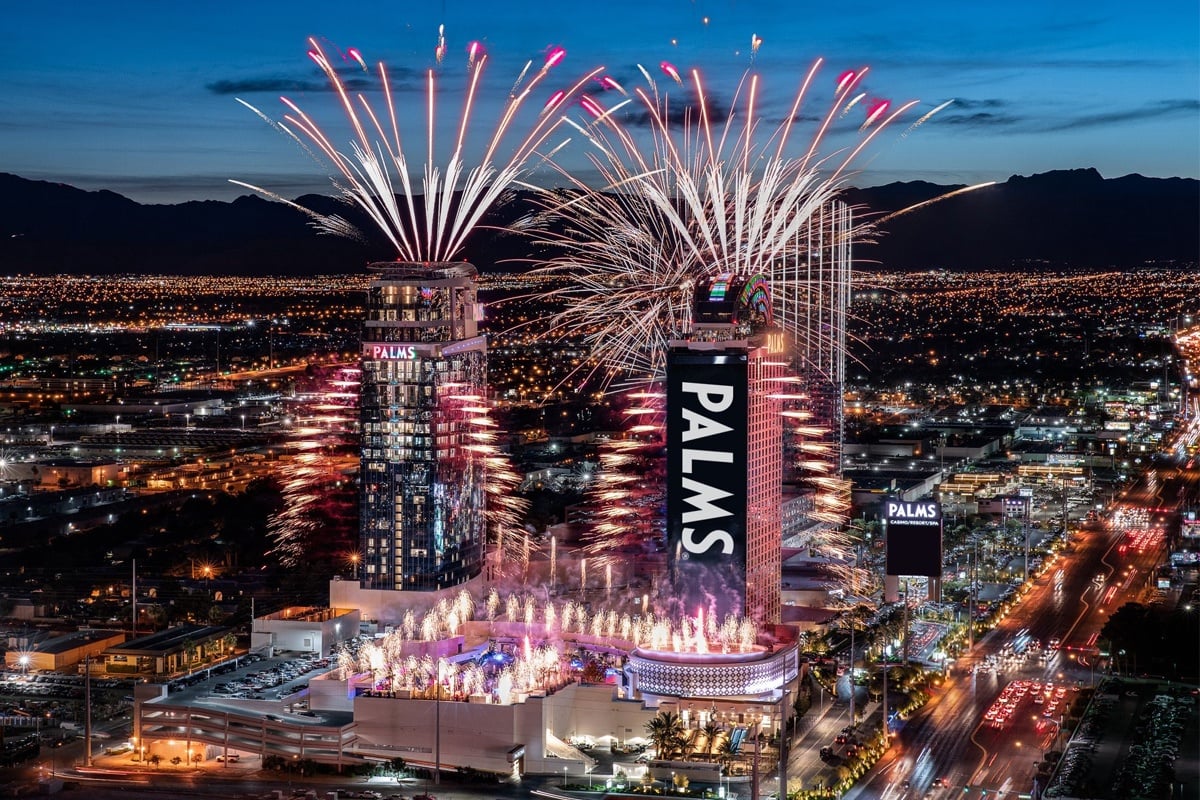 The San Manuel Band of Mission Indians purchased Palms from Station Casinos in 2021 for $650 million.
Palms previously confirmed our scoop its Scotch 80 Prime steakhouse and Mabel's BBQ will be back.
We never got to try Scotch 80 Prime in its previous incarnation, but it got consistently good reviews.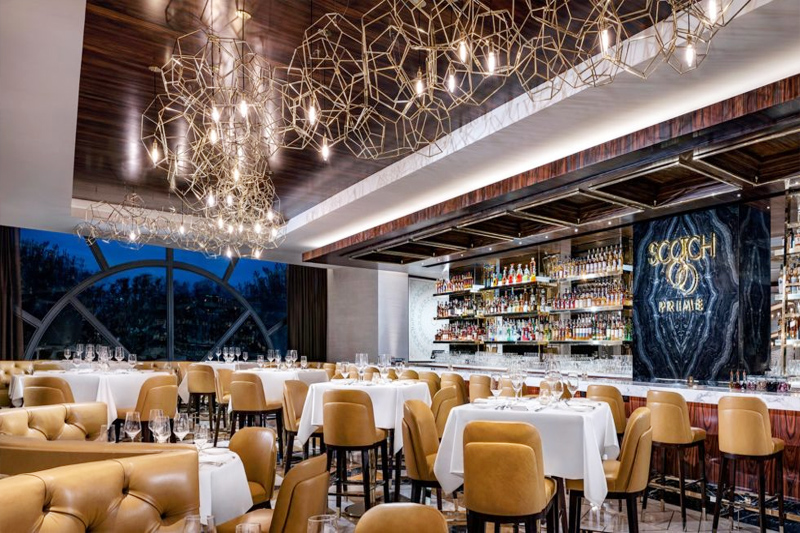 Our last visit to Mabel's BBQ was a mixed bag, so we're hoping chef Michael Symon and his team will up their game when Palms reopens.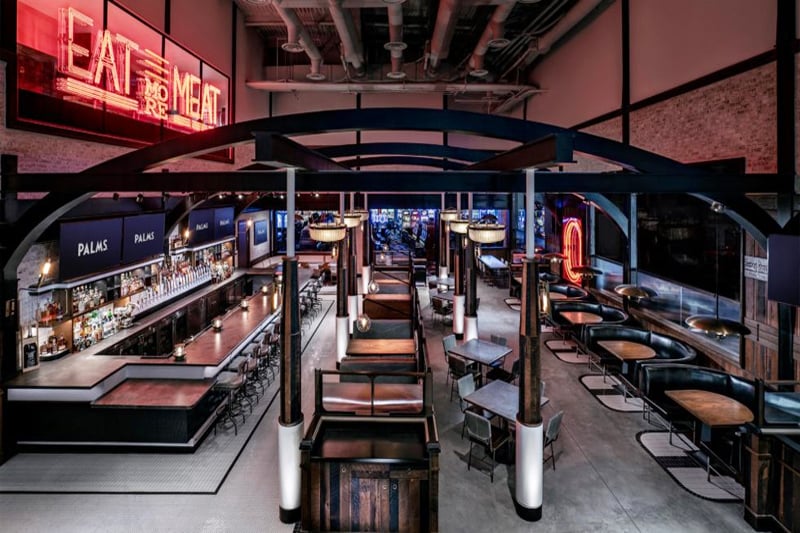 The casino's 24/7 cafe will now be Serrano Vista Cafe.
This was previously the 24 Seven Cafe (also the Sunrise Cafe at one point).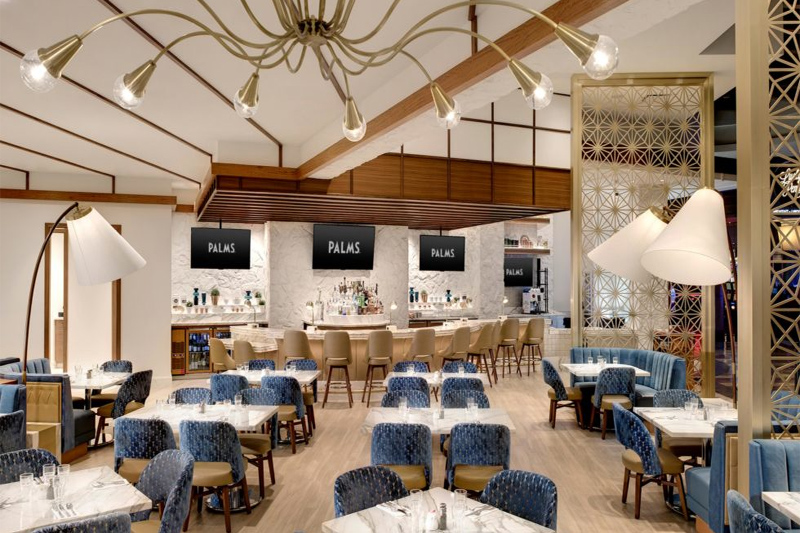 It's worth noting the Palms player loyalty program will be Club Serrano.
We shared the new players club card first, as is our way.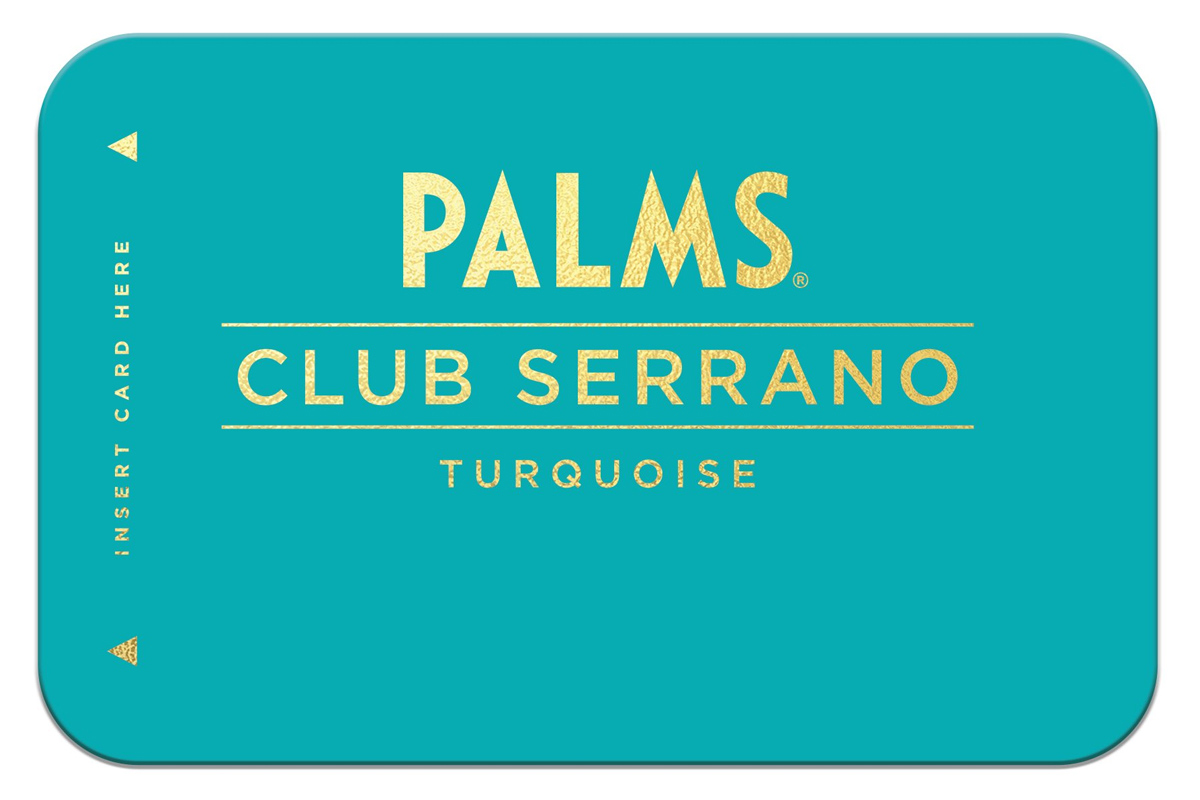 In great news for buffet lovers, the buffet at Palms will be back! On the Palms Web site, it's still called A.Y.C.E. (all you can eat), but the buffet at San Manuel in Southern California (sorry Yaamava, it was recently rebranded) is called Serrano Buffet, which would fit the new Palms a bit better.
You can read up more about why San Manuel has become Yaamava, and why Serrano is a thing at the tribe's casinos, on the tribe's Web site. We read it because we don't want to sound like an idiot when we visit Palms and someday Yaamava, which we hear is a lot of fun despite the fact they don't do comped drinks when you're gambling. Palms will definitely have comped drinks for gamblers, in case you wondered. The tribe owns it, but it's still Las Vegas.
Palms is firming up its food court partnerships. The food court will now be called The Eatery.
Food court tenants include McDonald's, Freshii, Chronic Tacos, Panda Express, The Coffee Bean and Earl of Sandwich.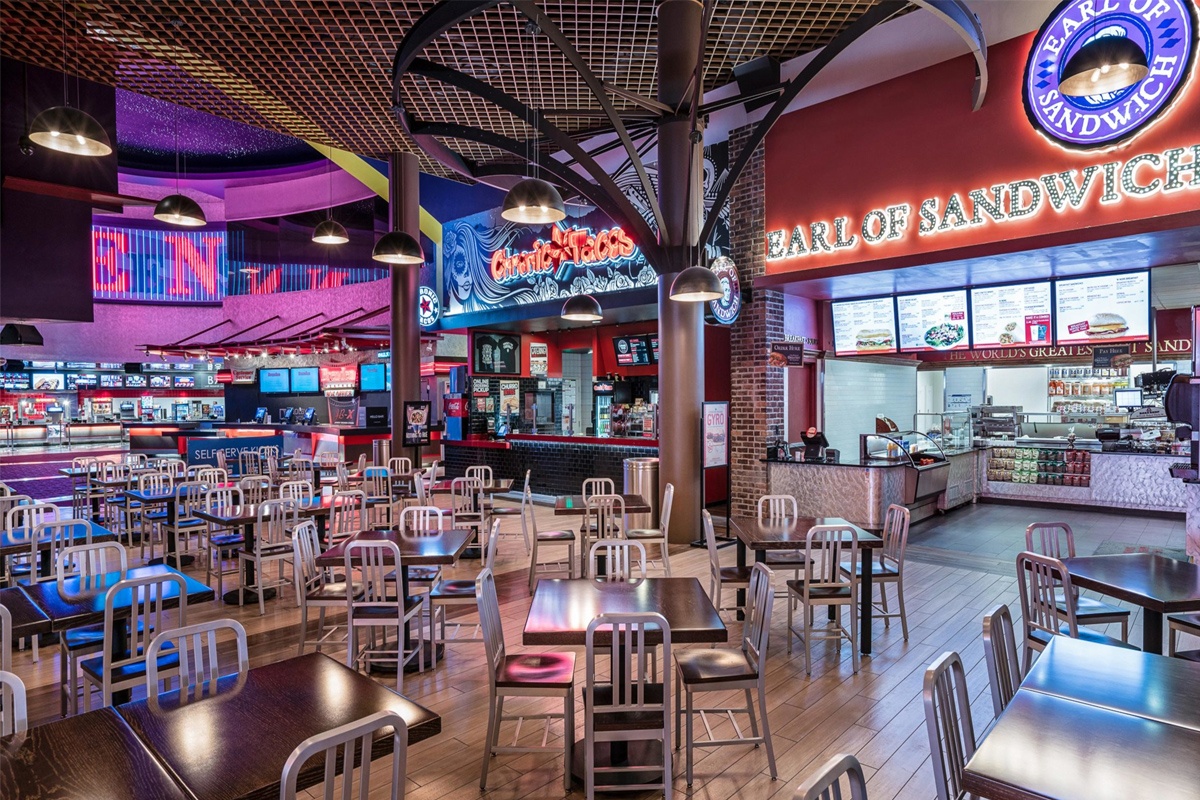 Nearby, the Brenden movie theaters are getting a refresh, including colorful murals. During our recent stop-in, photos weren't allowed, but we got the thumbs up to share this shot of some of the work being done.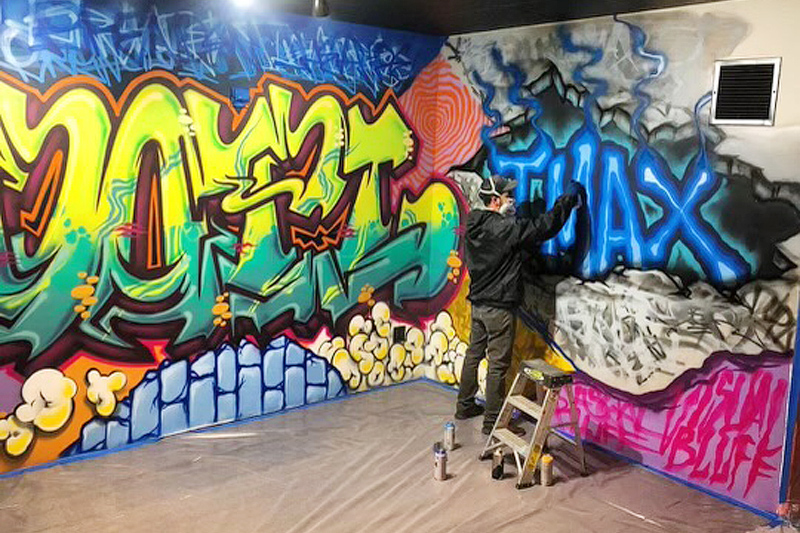 In other art news, we hear the Banksy artwork at Green Street Kitchen has been removed. It was fun while it lasted, but the pricy art wasn't included in the sale. The shark over the Unknown Bar will be back, however.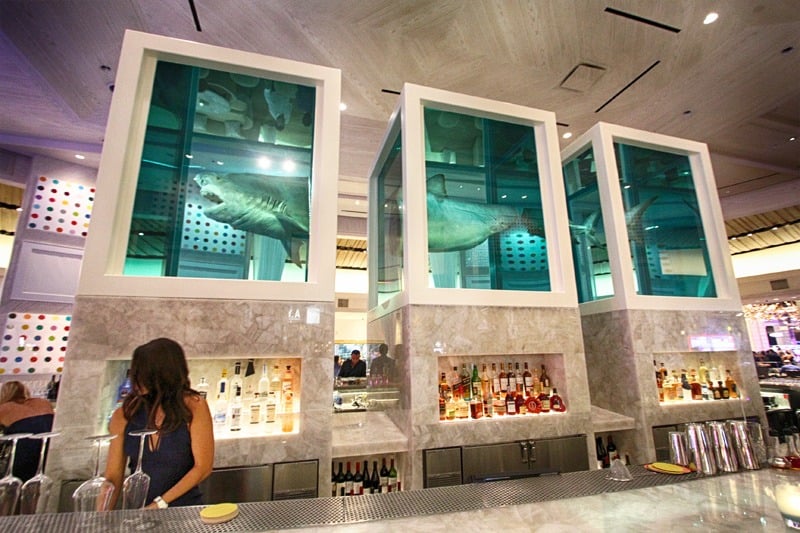 But back to the restaurants!
Send Noodles will return according to the Palms Web site.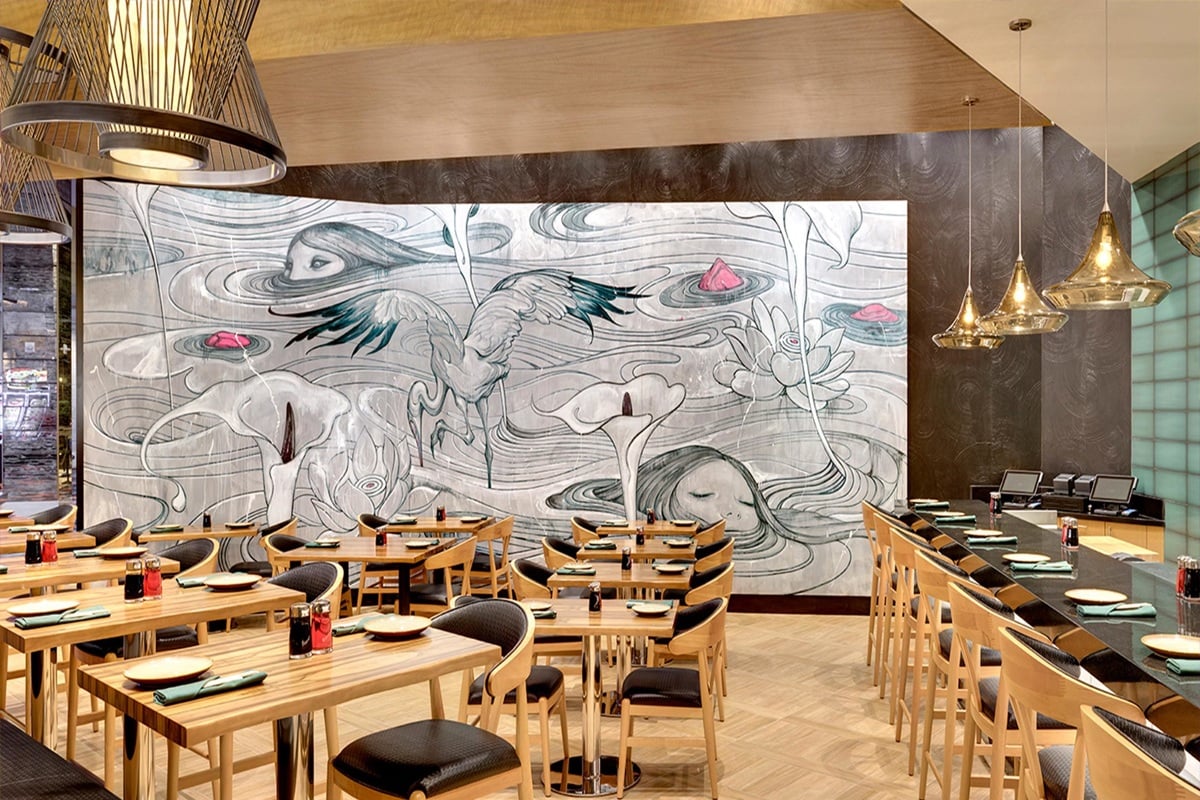 Not everything on the Palms Web site is confirmed, however. Mr. Coco's (home of the $25 cocktail) isn't coming back, we hear, but it's still on the Palms Web site for old time's sake.
In related news, Ghost Bar will definitely be back at Palms (it won't open until June), and the aforementioned Greene St. Kitchen won't reopen.
The fate of Tim Ho Wan is unknown.
The Laguna Pool House & Kitchen will be back at Palms Place.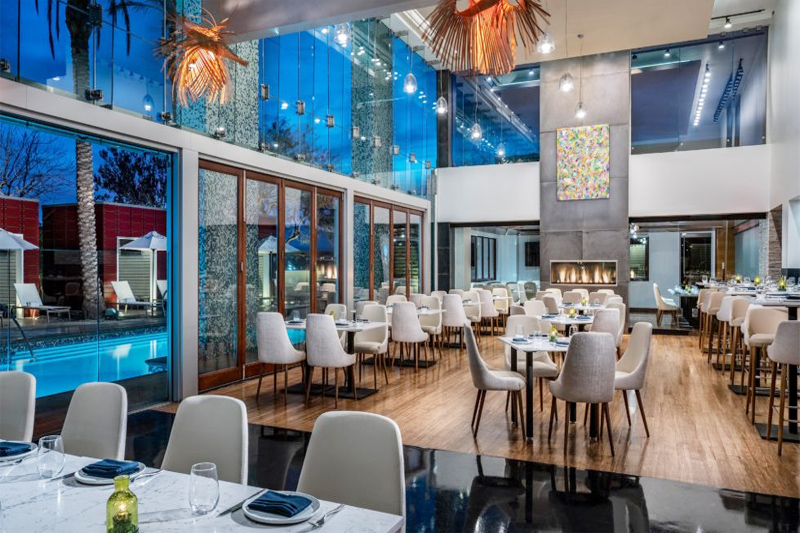 The tribe is obviously playing up the strengths of the former Palms, while bailing on the less successful brands and dining concepts.
Bobby Flay's Shark is out, as Vetri Cucina from Marc Vetri. Vetri has since opened the well-received Osteria Fiorella at Red Rock Resort, owned by Station Casinos,
former owners of Palms.
It's full steam ahead for the reopening of Palms, and we can't wait to visit again. Palms closed when every casino in Vegas did during the pandemic, on March 18, 2020. It never reopened.
During our recent visit, the place was just the right amount of familiar and new, with an intriguing curtain over the sports book. The sports book will be operated by William Hill when Palms reopens. The parking lot had just gotten an overhaul, with fresh surfacing, paint and flowers. Slot machines were being tested and there was a flurry of construction activity. The tribe is doing a lot in a relatively short period of time. You can't order things like chips until the sale is finalized and regulators sign off on the new ownership. Most casino openings take years, not months.
Whatever challenges are being overcome at Palms, we want it back, ASAP. More to come.