Circa Scores Top Las Vegas April Fools' Prank of 2022
As a rule, Las Vegas casino social media accounts lack a sense of humor.
It's quite a feat to make casinos, the most exciting places on Earth other than our bedroom, boring, but casino digital marketers consistently manage to do just that.
That's why it was so refreshing to see an April Fools' prank that actually involved both creativity and a sense of humor.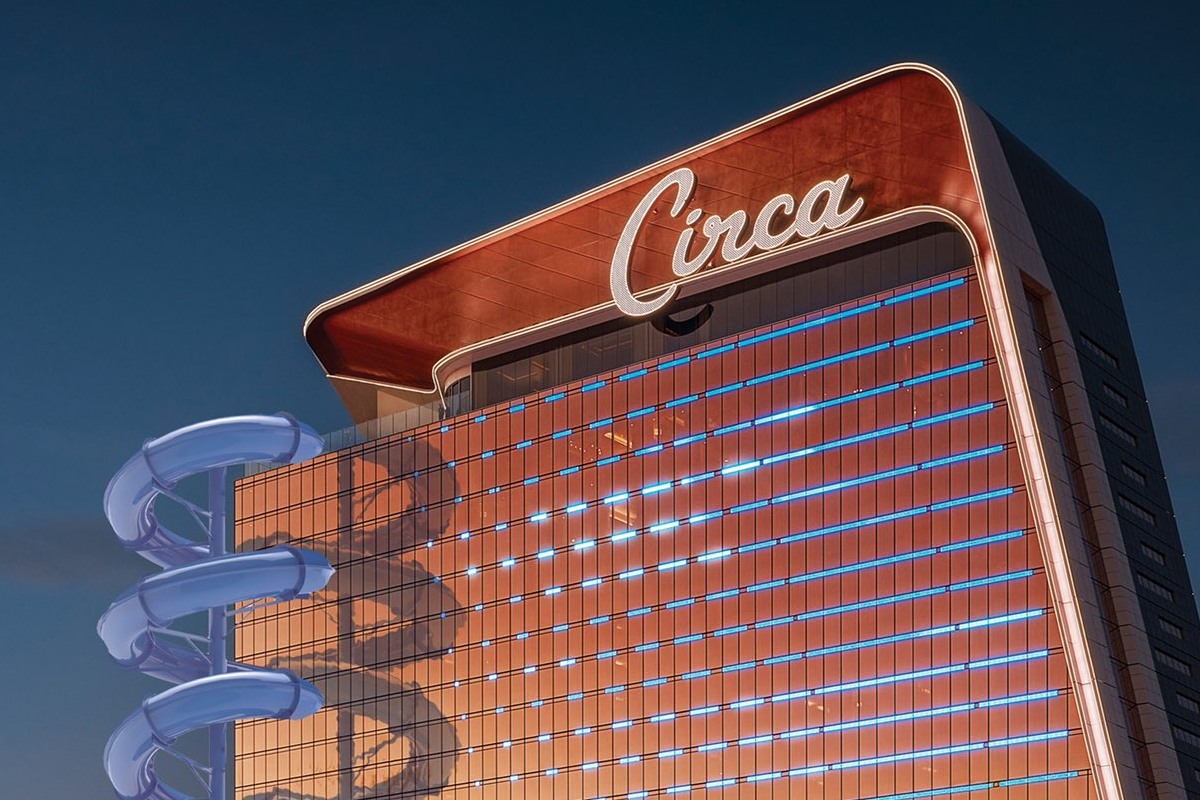 Our faith in casino social marketing has been restored!
On April 1, 2022, Circa posted this Tweet.
Enter at @legacyclubvegas
Exit at @stadiumswim

The slide of your life. Coming soon. pic.twitter.com/1WcoDGbjJy

— Circa Las Vegas (@CircaLasVegas) April 1, 2022
That's right, Circa actually: 1) Gave some thought to April Fools' Day and 2) devoted some time and energy and talent to executing it.
The rendering is awesome. It actually fooled a lot of people despite the fact it's ludicrous, which is exactly the point of April Fools'.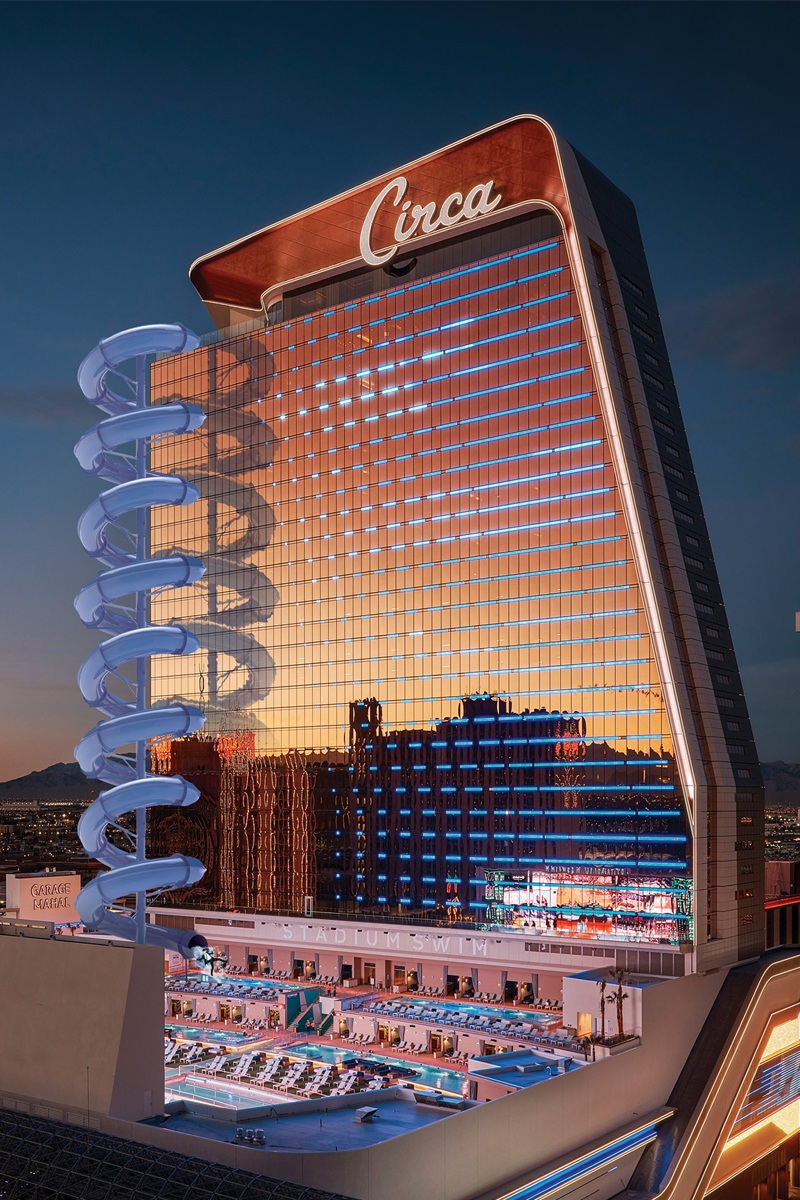 Shout out to graphic designer Abigail Calara for the stellar work.
Not only was the gag funny, it managed to show off Circa and its pool complex. Also known as the art of marketing without marketing.
The prank also made its way into this blog, which is the gold standard of marketing success. Organic shares and buzz and immortality.
The distinction of "Best Las Vegas Casino April Fools' Prank of 2022" was in no way diminished by the fact Circa had virtually no competition.
Again, most casino social marketing simply sucks. It's white noise, self-serving advertising that's anything but social. It's humorless, banal ("Happy National Margarita Day for the Millionth Time!"), bereft of authenticity and a huge missed opportunity for casinos.
Gone are the days when we did social marketing for Fremont Street Experience and told everyone the world's largest video screen was getting the world's largest remote.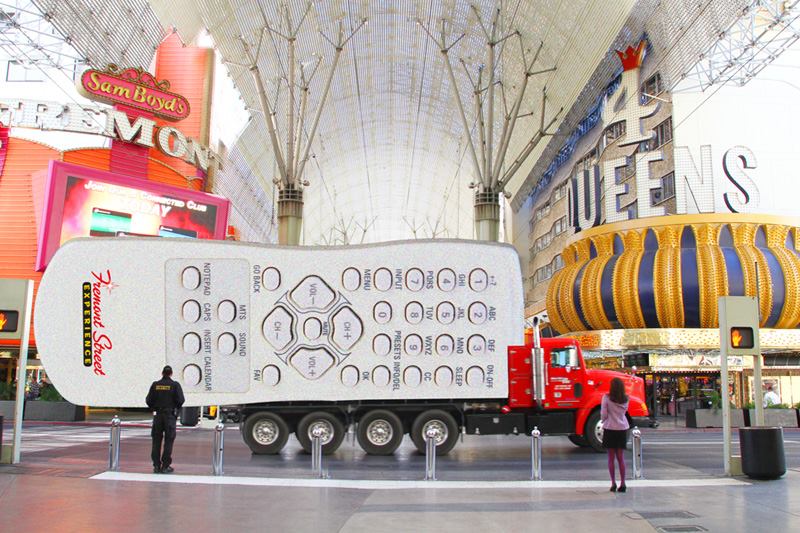 Gone, too, are the days when we did the blog for Caesars Entertainment and posted an April Fools' story about Caesars acquiring the Grand Canyon. A story that included quotes from then-CEO Gary Loveman and then-CFO Jonathan Halkyard. Ah, the glory days.
The Caesars blog, originally called the Pulse of Vegas, has since been taken down, possibly the dumbest mistake in the history of Las Vegas other than "R.U.N."
That sound you hear is Caesars Entertainment flushing millions of dollars worth of brand equity, SEO and revenue down the drain. Not to mention our undisputed brilliance! Cue the sad trombone.
The only other noteworthy April Fools' prank from a Las Vegas casino this year came from Red Rock Resort.
Red Rock announced it would be building a rooftop pickleball complex. It was valiant attempt, but ultimately wasn't all that outlandish. Plaza actually has pickleball
courts near its pool.
JUST ANNOUNCED: Renderings have been unveiled for Red Rock's plans to build a rooftop pickle ball arena.

DETAILS: https://t.co/GpUqlAoj8c pic.twitter.com/qE3foYuwGG

— Red Rock Casino Resort & Spa Las Vegas (@redrockcasino) April 1, 2022
The bottom line is April Fools' is hard. In fact, April Fools' is harder than ever because everyone is offended by everything.
Props to Circa for providing a chuckle while showing other Las Vegas casinos what social marketing can be if you actually exert effort and trust in the fact people are generally smart and aren't going to freak out and sue if you tell a little white lie on April Fools' Day.
We're a little disappointed the slide thing isn't real, as it might have meant a loosening of the dress code at Circa's Legacy Club. No graphic tees are allowed (even if you're wearing a blazer), and we pretty much haven't worn anything but graphic tees since the mid-90s.
But congrats to Circa and the resort's social media team for making a splash on April Fools' Day.
Do better next year, everyone else.