Flamingo Pulls Birds at Wildlife Habitat Due to Avian Flu Threat
Just as the human pandemic is turning endemic, birds are facing their own challenges.
Avian flu has cropped up in a number of U.S. states, including some too close for comfort for the Wildlife Habitat at Flamingo on the Las Vegas Strip.
Out of an abundance of caution, the Flamingo's famous flamingos have been removed from the exhibit temporarily. That means the beloved birds won't be available for public viewing until further notice, likely several weeks.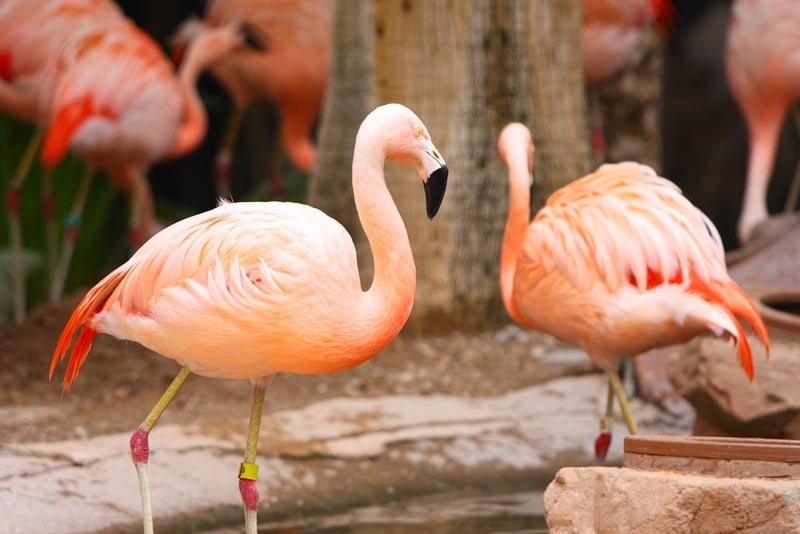 Flamingo hasn't officially announced the removal of the birds from the exhibit, but we think it's important for people to know so they aren't disappointed when they visit.
Another element of the removal of the birds is one the resort probably wouldn't acknowledge publicly, but it's probably a good idea to keep the exhibit's wildlife safe given the influx of inebriated, testosterone-laden sports enthusiasts in town for The Draft. All due respect to sportsball.
Longtime Vegas watchers will recall a particularly unpleasant episode when a group of inebriated, testosterone-laden visitors killed a helmeted guinea fowl named Turk at the Wildlife Habitat. We're still traumatized by that asshattery, and it was almost a decade ago.
On a brighter note, the Wildlife Habitat at Flamingo is a fun, free, family-friendly attraction visited by throngs each year. It takes roughly 2-3 minutes to see the entire exhibit, assuming you dawdle.
There's an educational component, and there are "Keeper Talks" each day at 8:30 a.m. and 2:00 p.m. to learn more about the habitat and its inhabitants. (We trust the "Keeper Talks" are on hold indefinitely, too.)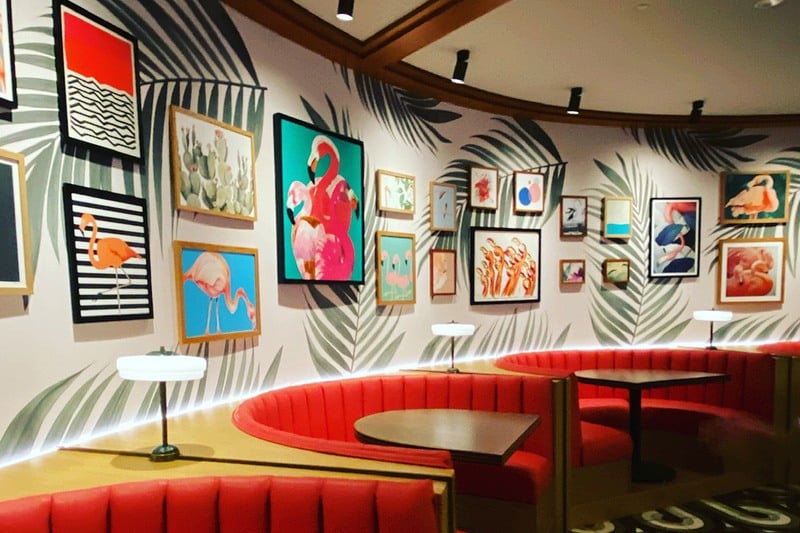 Beyond the flamingos at the Wildlife Habitat, there are also ducks and a pelican. The flamingos and pelican (Virginia died last summer, Bugsy is still alive and kicking) have already been moved to safety, they're still working on the ducks. Everyone knows herding ducks is like herding cats, but ducks actually serve a purpose.
The exhibit still has turtles and fish, if you're into that kind of thing.
Habitat officials hope the move to protect the birds will guard them from the bird flu that's infected more than 50 species of birds (twice the number as in previous years) and resulted in the untimely deaths of millions of chickens and turkeys across the country.
We trust Las Vegas visitors will be understanding about the precautions, and there are lots of other diversions at Flamingo. Yes, we're talking about drinking and gambling. Oh, and the topless revue, "X Burlesque." It's Vegas. You'll figure something out.
Update (6/14/22): The flamingos are back on display at Flamingo.