Oyo Las Vegas Reopens, Here's the Skinny
The Oyo Las Vegas hotel-casino reopened on Sep. 16, 2020, so we had to check it out.
By "check it out," of course, we mean, "We lost $100 at blackjack in less than five minutes." Seriously, we lost 10 out of the 11 hands we played. How is that even mathematically possible?
We were happy to donate to Oyo's bottom line just to have it back.

Oyo, formerly Hooters casino, isn't the biggest casino on The Strip, but we always enjoy our visits.
On the way in, we noted a new slushy drink place being built just inside the front entrance, called Hoyo.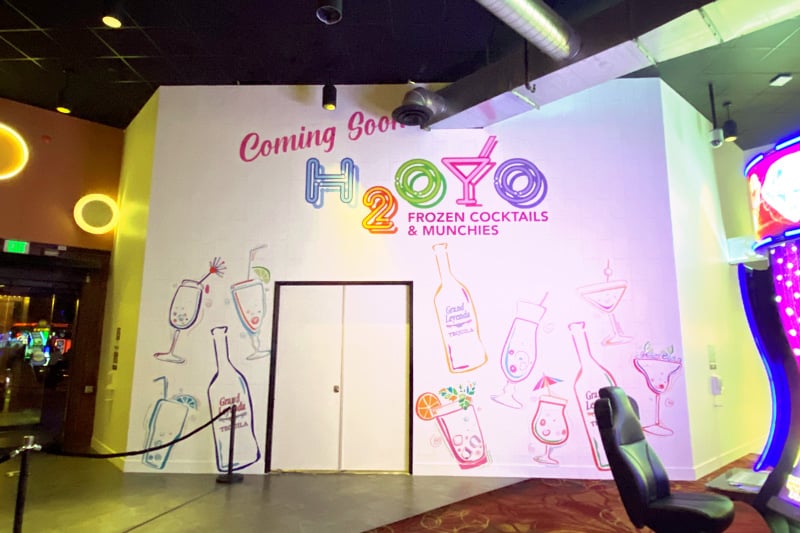 You can never have too much slushy.
Heading inside, we were reminded it's impossible to get lost in Oyo's casino.
We were also reminded Oyo has $1 blackjack, virtually impossible to find on or near the Las Vegas Strip.
At the moment, there's no craps available at Oyo. Dice has higher labor costs than other table games, as it requires two dealers, a stickman and usually a manager or "box man." Yes, the terminology is sexist. It's craps, get used to it.
Oyo has six blackjack tables. They all had a $10 minimum during our visit on opening day, and each paid 3-to-2, except for the $1 table which paid 6-to-5.
Yes, this stuff matters to many gamblers.
There was a roulette table, with a $5 minimum. Oyo clearly would like people to play.

While we had what's traditionally referred to as "our ass handed to us" at blackjack, it was a great time. Staff seemed genuinely happy to be back to work, and despite being petite, Oyo's casino has fun, welcoming atmosphere.
The Hooters restaurant was open, although the Hooters Saloon wasn't.

Oyo's Steak 'n Shake hasn't reopened yet, ditto the Southside Eatery snack bar.
The poolside Splash Cantina is open, though.
Oyo's Night Owl Showroom is obviously still closed, but we hear Nevada's 50-person gathering limit will soon be bumped to 250 people, so that could clear the way for some shows to return.
By "some shows," of course, we mean "Cherry Boom Boom," of course.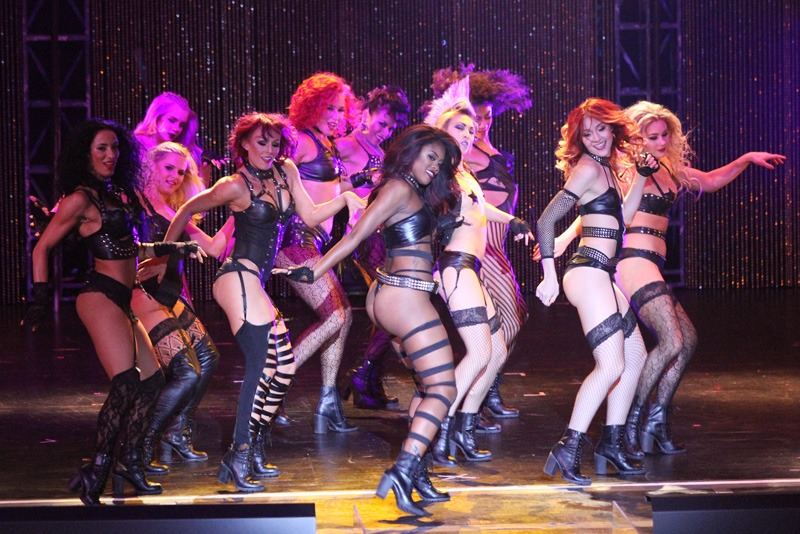 The bottom line is Oyo's back in the game, and any time a casino reopens, it's great news.
We'll be back for wings, dice (when business warrants) and to recoup our 100 clams. Or possibly simoleons. What is money called now? Kale? How lame would be be to say you dropped some "kale" playing blackjack in Vegas? Whatever shekels are called now, we're getting some back. We are securing the bag. Is that a thing? Oh, as if you actually read this far, anyway.
Welcome back, Oyo!