Outdoor Stage Bar Opens at Golden Nugget Las Vegas
You saw a sneak preview of Stage Bar here first, and now the new outdoor bar is open outside Golden Nugget, downtown.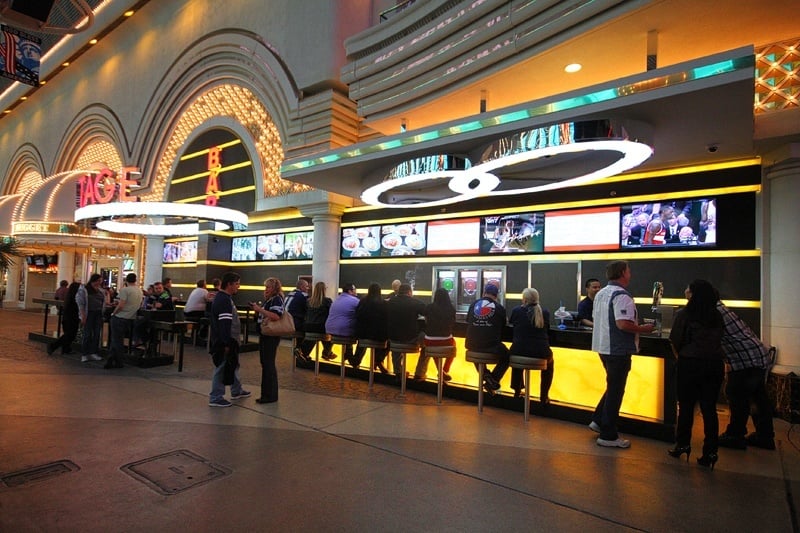 The Stage Bar at Golden Nugget is not to be confused with Stage Bar at Golden Gate, just several dozen paces away, of course. Probably.
Stage Bar at Golden Nugget joins its other outside bar at the Fremont Street Experience, Bar 46. Stage Bar has a lot more seating than Bar 46, and a slew of TV screens to attract passersby.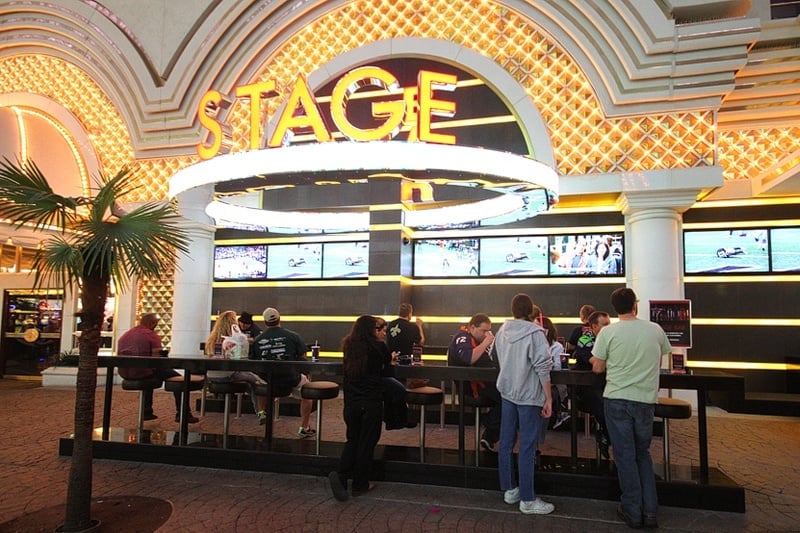 There are, of course, a few slushy drinks, although not too many. There are three varieties, Swamp Water, Deep Eddy Ruby Red Slushy and Category 5 Hurricane.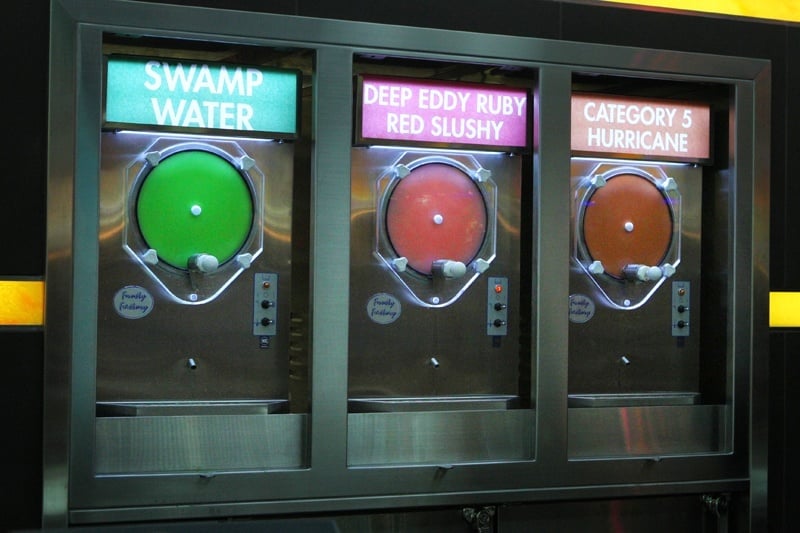 As is required of downtown bars, Stage Bar has a keepsake cup. This one's shaped like the Las Vegas sign and holds about 32 ounces of beer or frozen concoction, for $18.

Signs make it clear this new bar offering at Fremont Street is for customers only, and there's a two drink minimum. We suspect this rule isn't enforced unless you're homeless. We're just saying.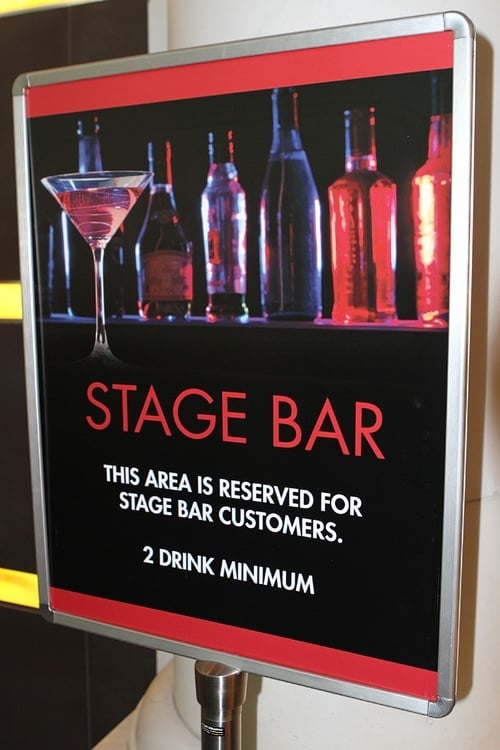 The place was pretty packed when we stopped by. The slushy drink options aren't as plentiful as they are at the highly-recommended La Bayou, nearby, but the people-watching is some of the best under the Fremont Street's canopy. And as everyone knows, the people-watching at Fremont Street is easily some of the best free entertainment Las Vegas, or the world, for that matter.

Stage Bar at Golden Nugget seems to be another worthy addition to downtown's array of hotel bars, as long as you're more into strong, sweet drinks rather than serious mixology or flair bartending. Which pretty much describes us perfectly.