OpenTable Names Top 10 Vegas Restaurants
The popular restaurant reservation platform, OpenTable, has reviewed 400,000 diner reviews and named the top 10 restaurants in Las Vegas.
We're inserting a photo of Guy Savoy at Caesars Palace here to build some suspense.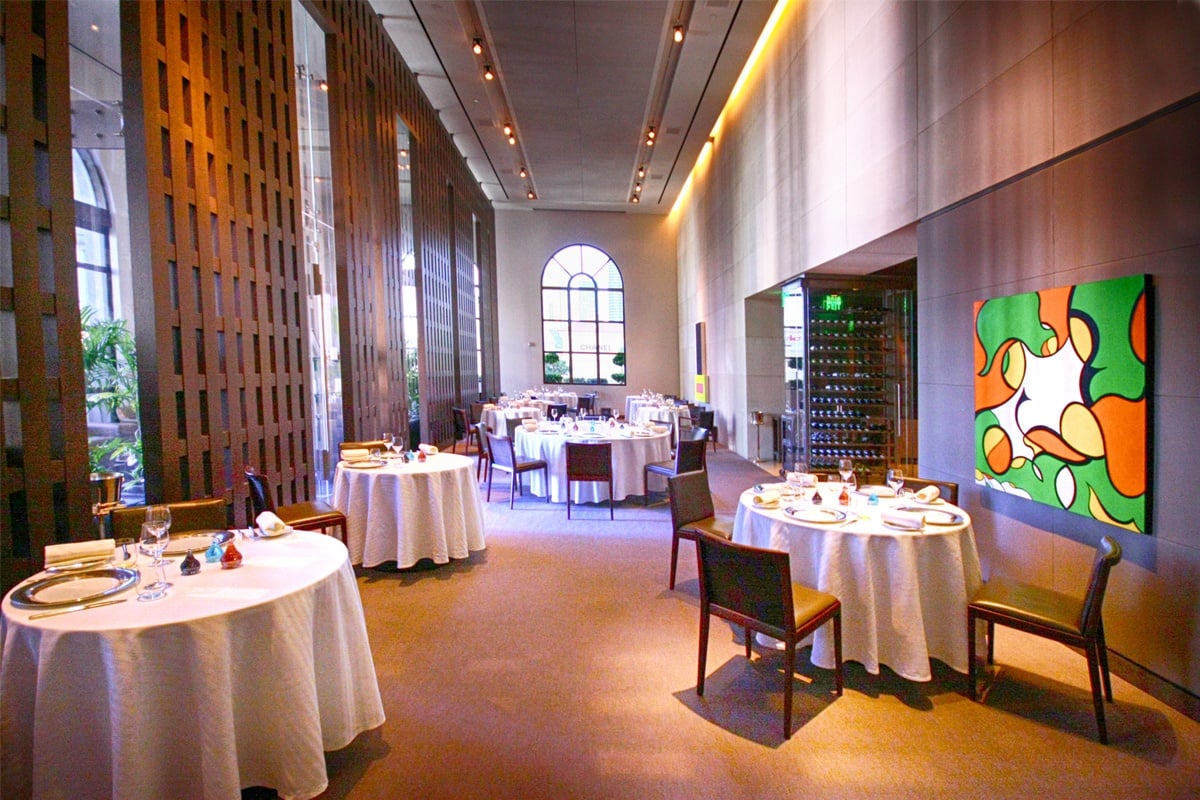 The "Top 10 Diners' Choice Winners" in Las Vegas are: Michael's at South Point, Le Cirque at Bellagio, Guy Savoy at Caesars Palace, Table 34, Ferraro's Ristorante, Elia Authentic Greek Taverna, Sinatra at Encore, Tableau at Wynn, Anima by Edo (near Summerlin, about 15 minutes west of The Strip) and La Strega (again, 15 minutes west of The Strip, in Summerlin).
Here's the list on OpenTable.
We frequent approximately none of these restaurants, mostly because we are not a Bitcoin millionaire.
The OpenTable list is a good sampling of Las Vegas restaurants with positive buzz, and the Top 10 list is a useful roadmap to some exceptional dining experiences in Las Vegas.
OpenTable sorts their "awards" in various ways, these are the Top 10 best overall restaurants, according to customer reviews.
Additional categories are "Best Food," "Best Service," "Best Ambiance" and "Best Value."
OpenTable runs the numbers monthly.
The "Best Value" list is especially interesting. Note: OpenTable seems to define Las Vegas rather loosely in this category.
The Top 10 restaurants categorized as "Best Value" are: Primarily Prime Rib at South Point, Luciano's (Elko), Ristorante Italiano at The Pass (Henderson), Ohlala French Bistro, Table 34, Michael's at South Point, Tres Cazuelas (Chinatown), The Patio at Chilly Jilly's (Boulder City), Battista's Hole in the Wall and Don Vito's Italian at South Point.
We've dined at a total of one of these places, the Italian restaurant at South Point, and can confirm it's both tasty and a good value.
The distinction of "Best Ambiance" goes to Michael's at South Point. The restaurant also snags the "Best Food" win. "Best Service"? Michael's. Yeah, we should probably hit Michael's at South Point.
Lists and awards like this are a great reminder that Las Vegas has so many great restaurants, even if you've dined at a lot, there are still a lot more to go.
Get busy.